A Minute with #EPNS #46 🔔Key Weekly EPNS Updates in 1 Minute! ⌛️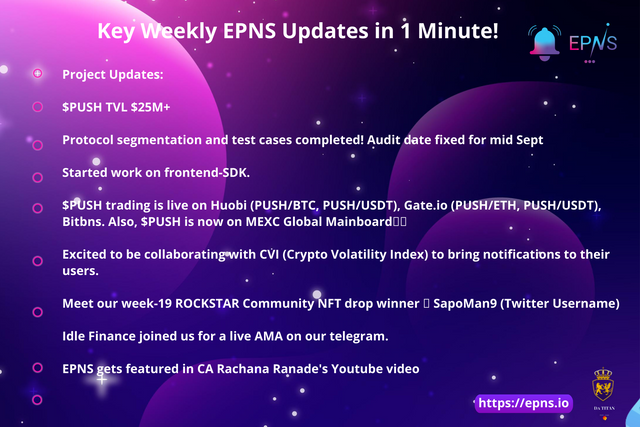 Ongoing Contests:
👉🏾 BIGGEST $ROCKSTAR contest of the season! EPNS x Huobi Contest supporting Indian 🇮🇳 artists is live! 👻
👉🏾 $PUSH 'Trade to Win' Carnival on Huobi.
👉🏾 $PUSH Hold & Win Event exclusively for MEXC Global users.
📚 Read here for more: https://epns.substack.com/p/a-minute-with-epns-week-46-