Green snake ~ photography
Hi everybody.
Today I was startled by a snake while I was repairing the fence in my house.
On Saturday I routinely work at my house to clean the yard and fix the broken fence, suddenly from my side comes a green snake, how shocked I am, but my movement at that time was not taking the wood to hit him, but I instead took my smartphone from my pocket and took it straight away but I did not dare to take it from close range, because I was a little afraid of snakes.
Here is my story today, hopefully useful, thank you.
---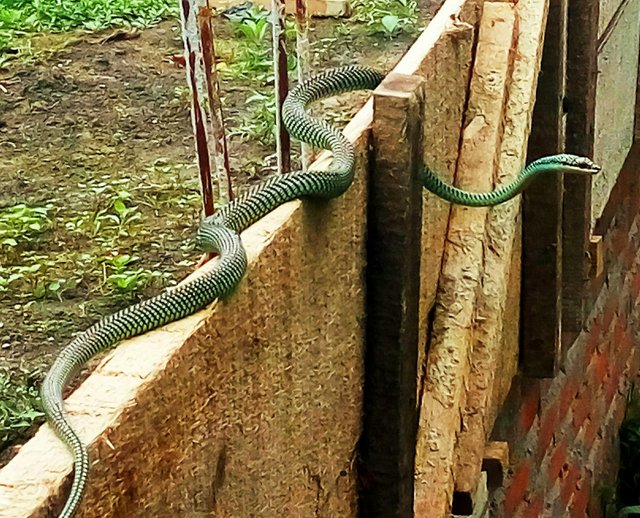 ---
Hi semuanya.
Hari ini saya dikagetkan oleh seekor ular pada saat saya sedang memperbaiki pagar dirumah saya.
Pada hari Sabtu saya rutin bekerja di rumah saya untuk bersihkan pekarangan rumah dan memperbaiki pagar yang rusak, tiba-tiba dari samping saya muncul seekor ular yang berwarna hijau, alangkah kagetnya saya,tapi gerakan saya waktu itu bukan mengambil kayu untuk memukulnya,tapi saya malah mengambil smartphone dari kantong baju saya dan langsung memotretnya tapi saya tidak berani memotretnya dari jarak dekat, karena saya agak takut terhadap ular.
Inilah cerita saya hari ini,semoga bermanfaat, terimakasih.
---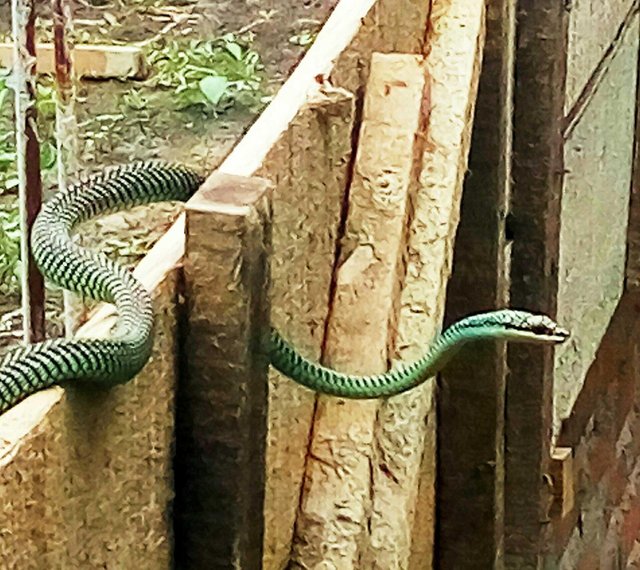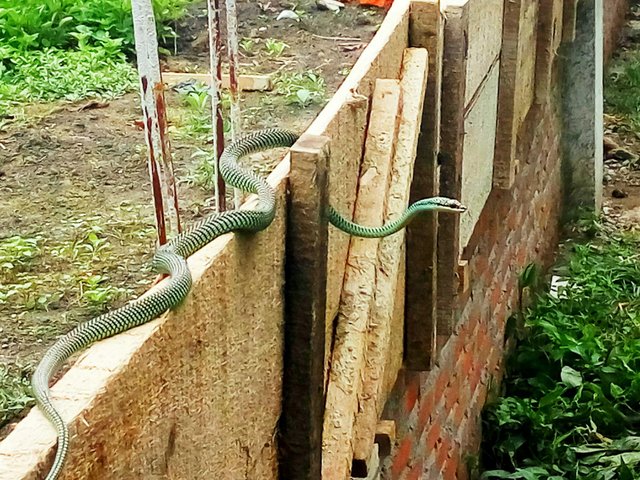 ---

---
---
---