Israeli Tank and Airplanes hit Syria's South! Sirens Stole in Golan Heights
According to information obtained from the local sources in Syria's Kuneytra province, Israeli forces held tank tanks from the Golan occupied Golan to the Baath and Hadar cities of the Kuneytra province under the control of the Bashar Assad regime south of Syria. The Israeli army announced that Iranian forces had thrown about 20 rockets from Syria to Israel.
SIREN VOICE PLAYS STARTED IN GOLAN REGION
After regime forces responded with multiple rocket launchers, Israeli war planes rallied into the regions surrounding the Ba'ath city and into the region of Tel Ahmar in the northern countryside of Kuneytra province. After the attack, he began to sound the sirens in the Golan area of ​​Israel.
"WHY WHO IS CULTURAL, ITS SAYYILEMEMEM"
An official of the Israeli army spokesman who answered the question of the AA correspondent said, "I can say that the sirens work, but I can not tell why. used expressions.
The official also did not comment on the tank attack.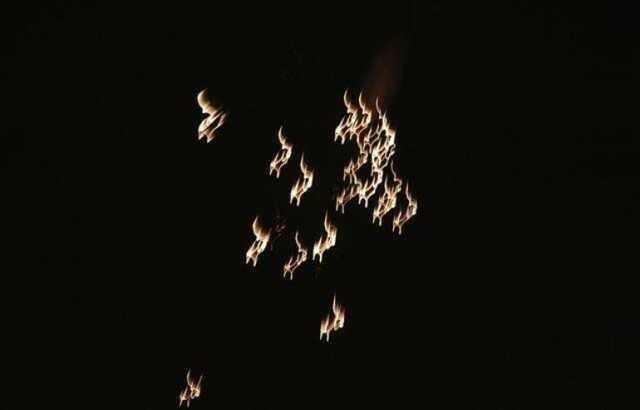 ISRAEL: IRAN POWERS 20 ROKET SHIP
In a written statement from the Israeli army, it is stated that the Jerusalem Power of the Iranian Revolutionary Guards Army threw twenty rockets from Syria to the places in the Golan Heights under Israeli occupation. It was noted that all of the missiles were killed by the Israeli air defense system in the air by the Iron Dome. The statement also says, "The Israeli army considers this a grave event and continues to be prepared for various scenarios." the statement was included.
"THE MOST GREAT TENSION BY THIS IN 1973"
Following the clashes in the Golan Heights, Israeli missile attacks on Damascus continued for hours. Your tension is said to be the greatest military tension between Israel and Syria since the 1973 Arab-Israeli War.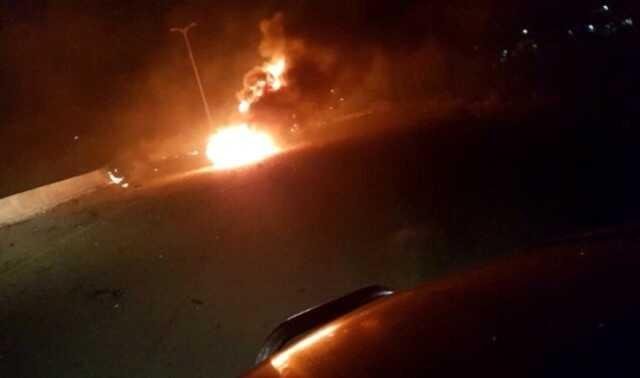 "HUMUS 'SOUTHERN REGIONS BELOW HEAVY EARTH"
According to Syrian-based reports, a radar site belonging to Syria was destroyed in Israel's missile attacks. On the other hand, it was stated that a large number of Israeli factions hit Syria's multiple military sites and ammunition depots. The Syrian state media announced that the southern parts of Homs were under heavy fire.
ISRAEL ORDU WORD: IRAQ TARGETS
The Israeli army spokesman, who made a statement during the second wave of conflicts, said that they targeted Iranian forces in Syria and said, "We are targeting Iranian forces, not Syria," he said.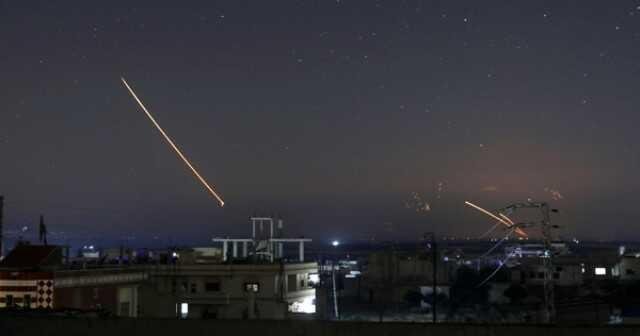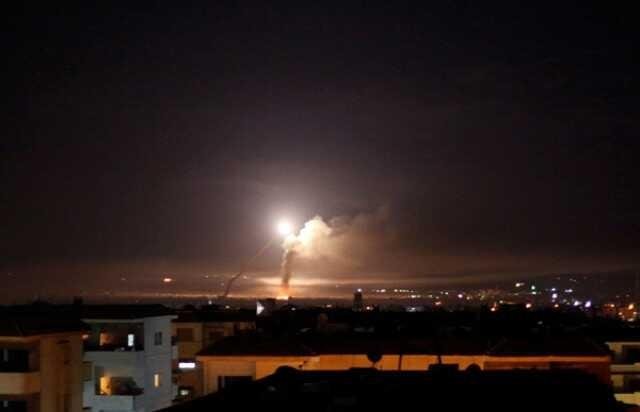 Source:https://m.haberler.com/israil-suriye-nin-guneyine-saldirdi-10834577-haberi/