Aroma That Are Beneficial For Health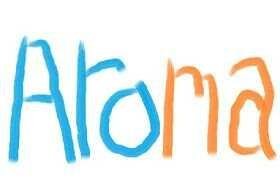 ● Coffee
Agree or disagree, the aroma of coffee is always more 'good' compared with the taste. Even the aroma of coffee is a stimulant to give more energy to your body and overcome fatigue.
● Lavender The
smell of lavender is known to overcome stress and calm your nerves. If you're under stress, tension, and full pressure, then rest for a moment to breathe in the scent of lavender that your heart be quiet.
● Citrus (citrus / lime)
A citrus-like lemon or orange can keep you alert. In addition, the aroma of oranges to make your body condition better because it can fight the nausea.
● Jasmine
Difficult to sleep ? Eliminate your dependence on sleeping pills, instead of jasmine flowers, because the aroma can make you feel calm and help you to sleep soundly like a baby.
● Mint
The mint aroma symbolizes freshness and can have an effect to clear the mind. So, the smell of mint can help you in increasing concentration. Eating a mint candy while studying can be the right friend for you.
● Rose
Often have nightmares lately? Try to inhale the scent of roses before going to sleep and you will get beautiful dreams.
● Chocolate The
smell of chocolate can help reduce pain and anxiety. If you experience cramps due to stress, try to inhale the smell of chocolate.
● Sandalwood
In India, the aroma of sandalwood is believed to help clear the mind and improve concentration.
● Flower kuma-kuma (Saffron)
Good news for women who are often stressed when coming months. The smell of free flowers is believed to relieve stress in women when coming months.
Thanks