Hurry Tired, Do It 6 Things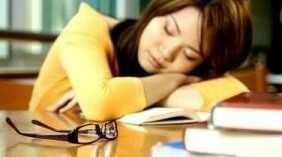 Hurry Tired, Do It 6 Things
Ensure a Healthy Breakfast
Many people leave this healthy habit because they rush off to work, do not have time to cook, or other obstacles that cause the person does not get enough nutrition in the morning. The impact will be felt in the middle of the day, when the energy of the body begins to thin and the body does not have enough energy reserves. The result, the body will experience severe fatigue. So, get used to a healthy breakfast in the morning.

Increase Physical Activity
One of the main causes of fatigue is lack of physical activity, so if you want to get rid of fatigue, start an active lifestyle with exercise. Try exercising 30 minutes in the morning before breakfast so you do not get tired easily during the day.

Keep Your Body Hydrated
Affected by dehydration is also another cause of prolonged fatigue, so make sure you get enough water for your body to hydrate, make it work properly and return to active state.
4.Morgan Stress
Stress is one of the root causes of many people's health problems, including fatigue. If you are constantly feeling tired and listless, start learning to deal with stress well. You can swim to relieve stress. Do regular exercise. Manage your time. This will help you to start getting rid of fatigue.
5.Make Weight
If you are overweight or underweight, you may feel tired constantly. If you are obese or overweight, your body will need to work more to perform simple activities, so the feeling of fatigue often appears. On the other hand, lack of muscle strength can also make you feel tired easily too. So make sure you maintain normal weight to get rid of fatigue.
6.Reduce Caffeine before Sleep
Caffeine has the potential to keep you awake after taking them. When drinking caffeine, the body releases adrenaline which is a source of response to fight drowsiness, which indirectly forces the body to return to work.