My Simple Artwork 2D With a Charger | COW'S :D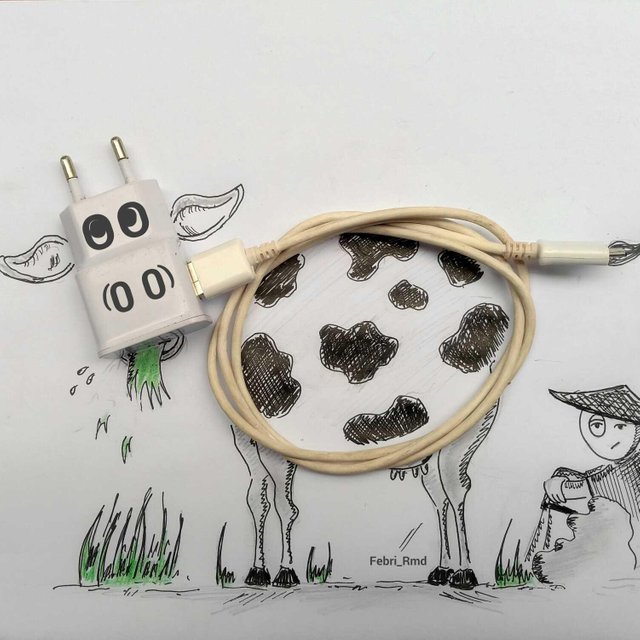 ---
---
---
Hy everyone, amazing steemian, unlimited creativity greetings :)
Welcome back to the most creative blog in Indonesia :DD
For so long I did not make a post, today I will again make a simple work of art with an object, as you can see in the thumbnail photo above. I will combine sketches with an object, I choose a charger for my artwork today, I will make a process of how I combine the object, see below!
---
---
PROCESS
As you can see, I am a charger, this is not my cellphone charger, but I found it in the living room of my grandmother's house, maybe the charger belongs to my cousin's sister.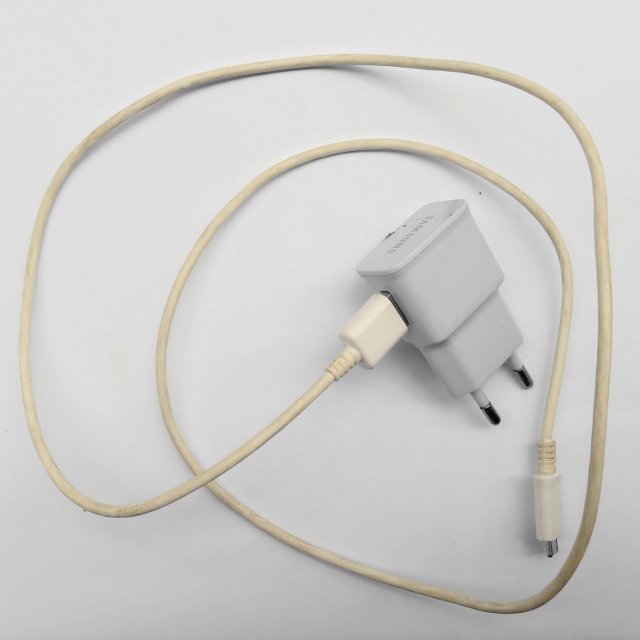 ---
---
---
And I made this sketch on paper with a gel ink pen, I think this sketch is perfect for a charger above.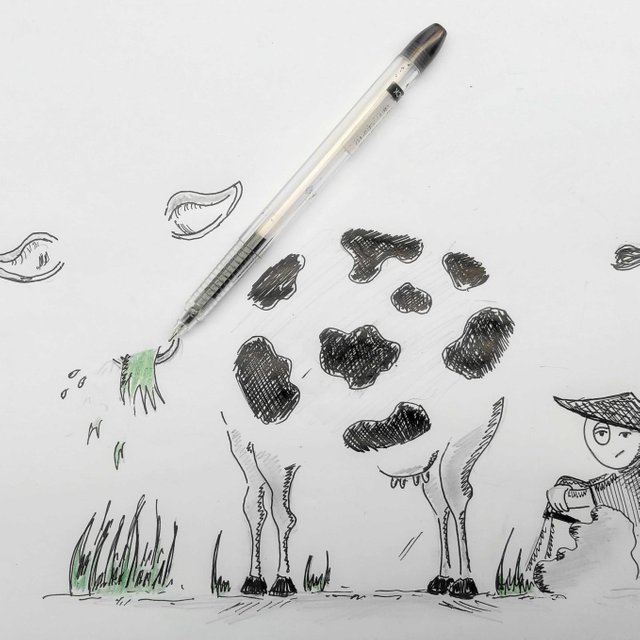 ---
---
---
Then, the charger is like this, has it looked like an animal?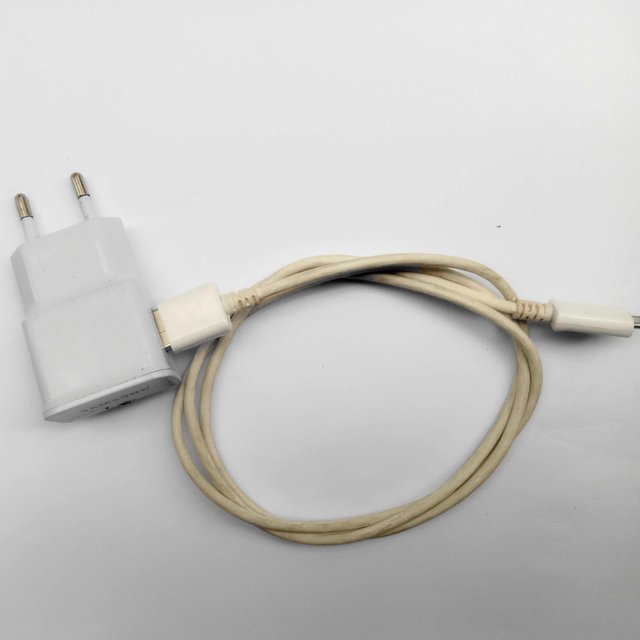 ---
---
---
THE FINAL RESULT
Well, my imagination says that the charger is like a cow's head and body. Do you agree? :D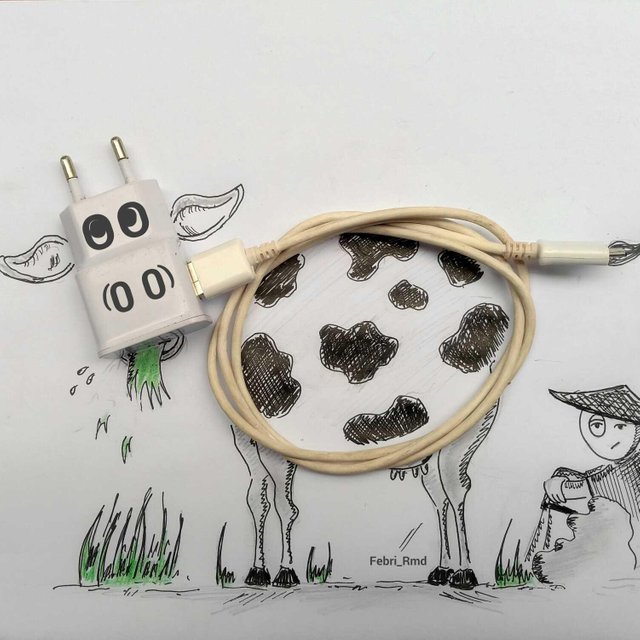 ---
---
---
That is the process of how I made the artwork above, a cow that was eating grass and accompanied by a farmer.
What do you think of my simple artwork? leave your comment below!
Hope you like and be entertained by my artwork, and thank you for coming back to my post, see you again in my next artwork.
---
---
---