My Simple Artwork 2D With Fork
Hello everyone, unlimited creativity greetings :)
Welcome back to the most creative blog in Indonesia, hehe :DD
On this day I will again make simple artwork with sketches and an object. The object I choose is a fork, I will play the imagination with a fork. Do you have a fork at home? you can take it and make a work of art like this, see below!
---
---
BEFORE MERGING
This is my fork, I'll try to imagine with this fork with a simple sketch.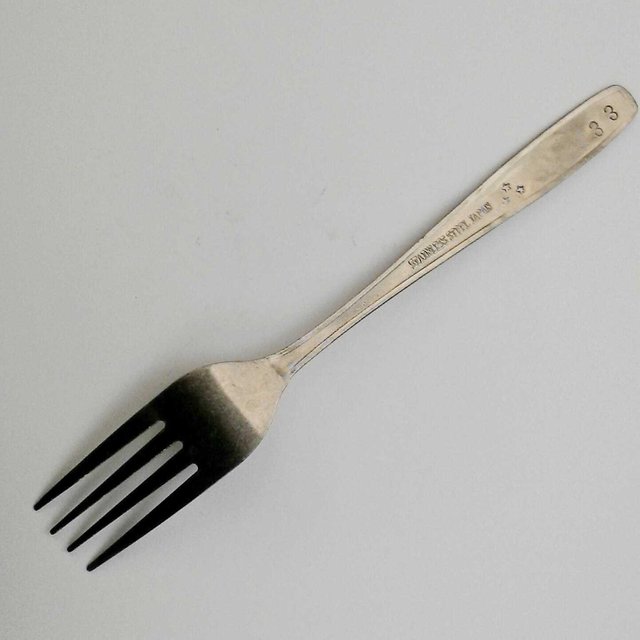 ---
---
---
AFTER MERGING with sketch
Hmmm... I think that the fork is like a giraffe, do you agree?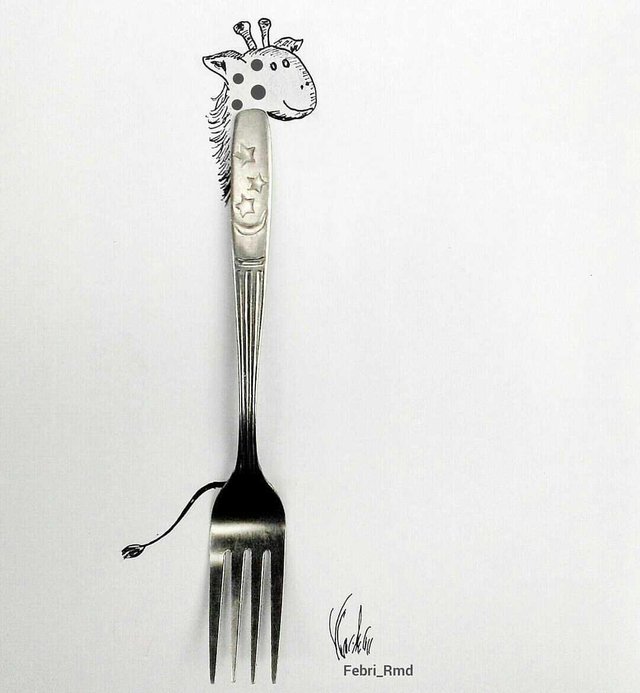 ---
---
---
I also think in addition to eating noodles, a fork can also be a rooster.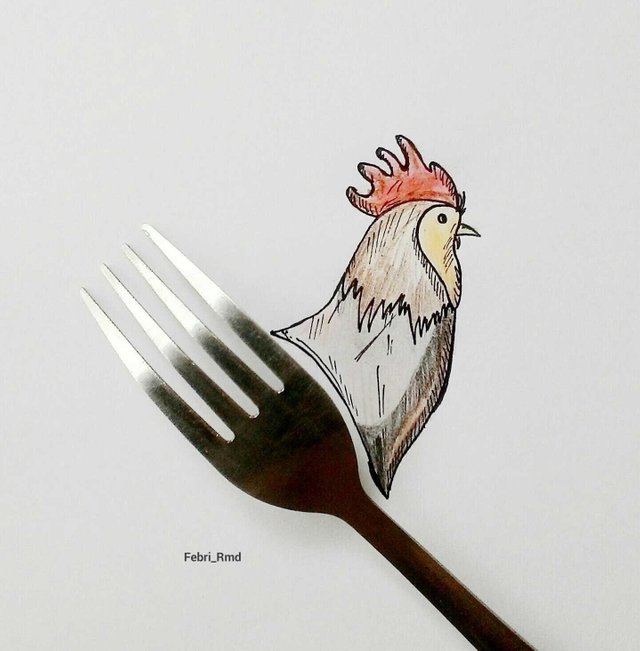 ---
---
---
Are you one of the most careless people?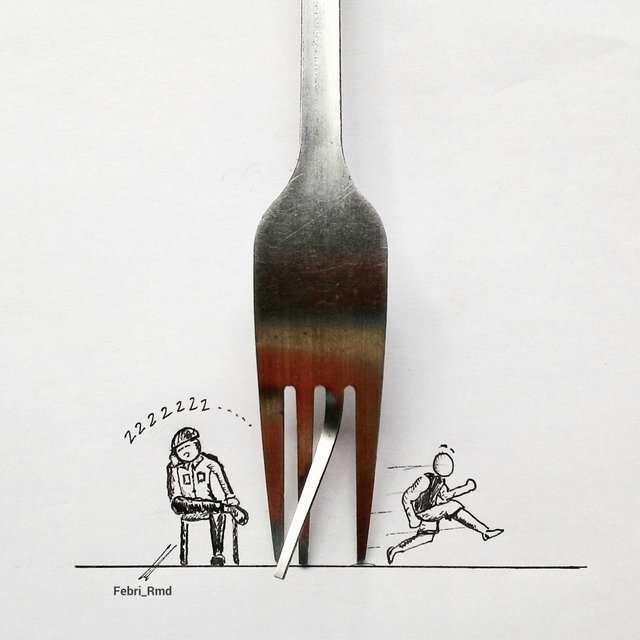 ---
---
---
Hehe, yaa like that my work with a fork, which part do you like?
hope you like da comforted, and see you back in my next simple artwork :)
---
---
---