My Simple Artwork 2D With Kitchen Knife | SHARK FIN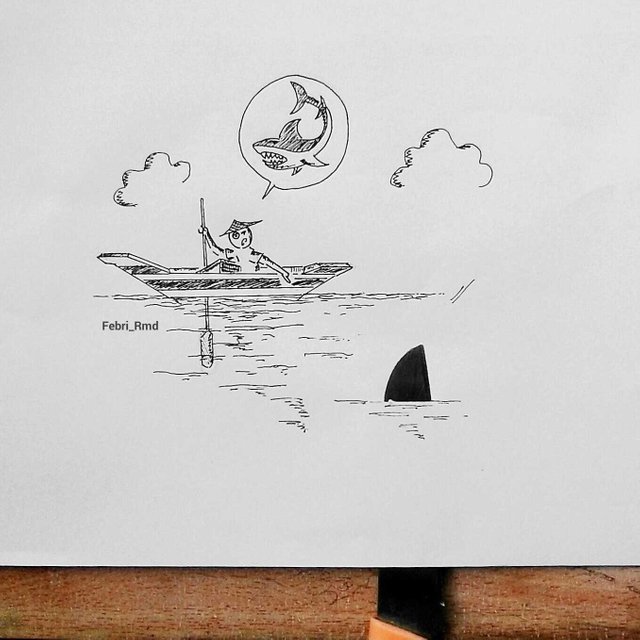 ---
---
---
Hi amazing steemian, unlimited creativity greetings :)
Welcome back to the most creative blog in Indonesia :DD
As you can see above, well... that is my artwork today, how do you understand my work above?
It was someone who was shocked when he saw shark fins, have you ever seen a shark real?
I will display the process of how to make simple artwork above, check below :)
---
---
PROCESS
This is a kitchen knife, I see this knife is located in the kitchen of my house, well... I know that this belongs to my mother, and I use this as my artwork today :DD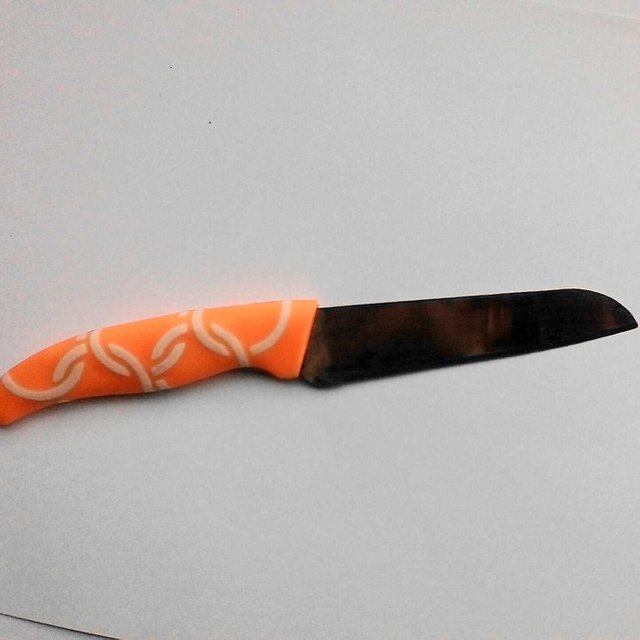 ---
---
---
And this is a simple sketch that I made with a pen, I will combine it with the knife above.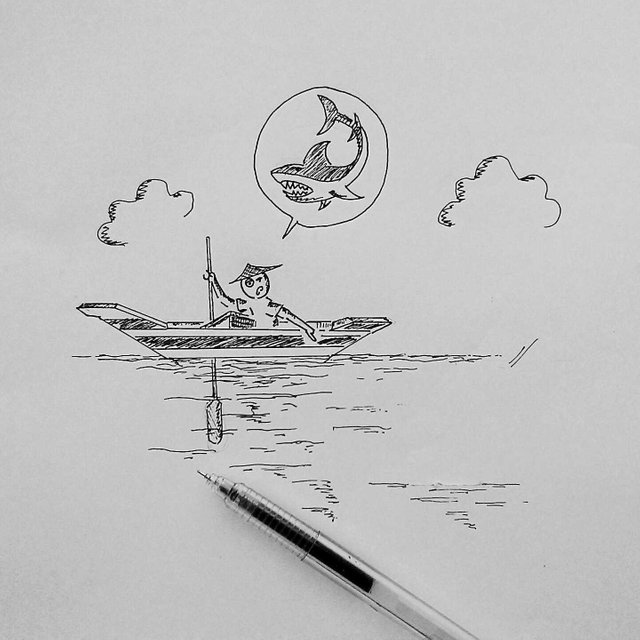 ---
---
---
I use the tip of the knife.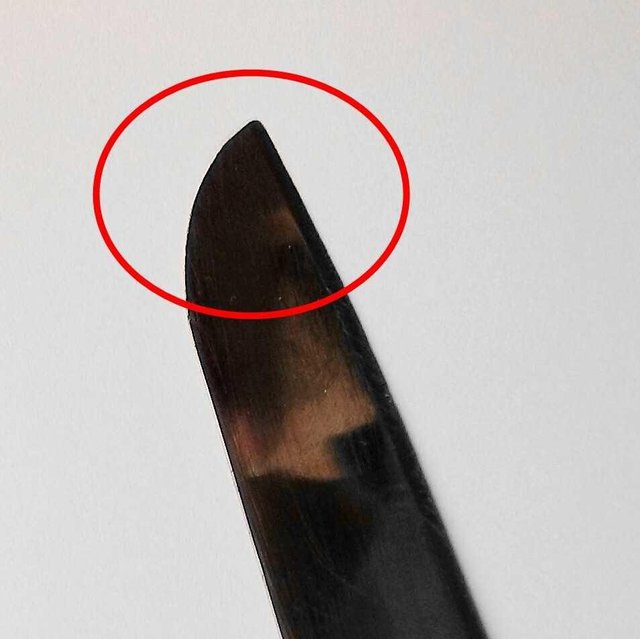 ---
---
---
The Final Result
Yes, my imagination says that the tip of the knife is like a shark fin :DD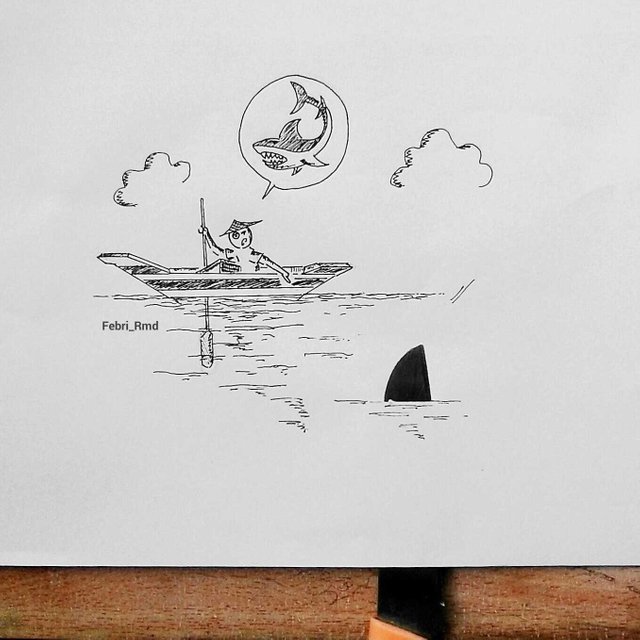 ---
---
---
That's the process of how I make simple artwork with an object, namely a kitchen knife, hopefully you like and be entertained, and see you in my next artwork :)
---
---