Waiting for the winter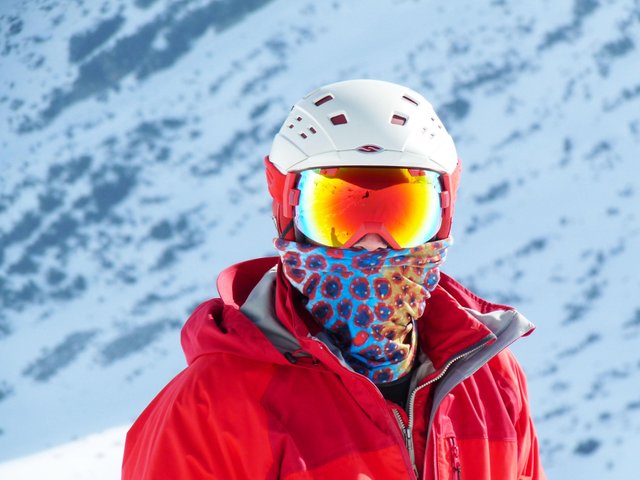 Me in my paradise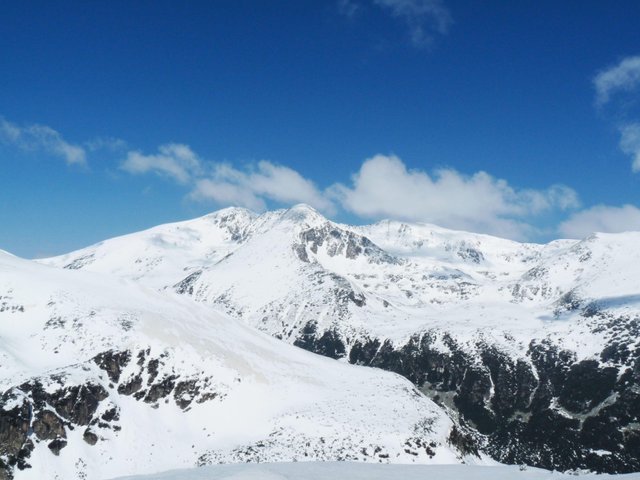 ---
Hello, Steemit people!
Browsing through my memories of white adventures, I came across some really beautiful photos from a free ride camp that we organized this winter with my friends.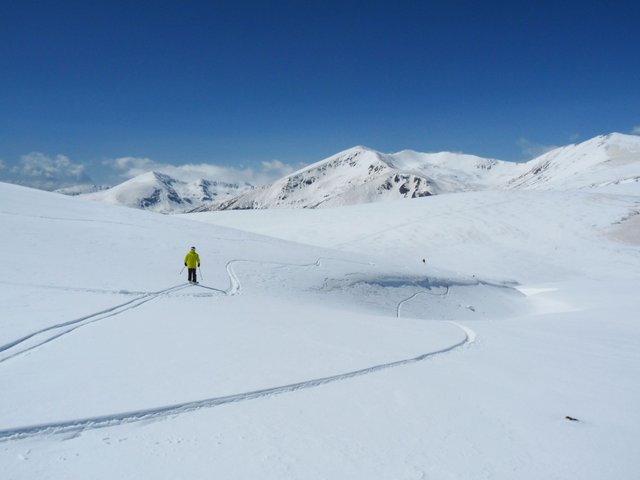 These photos made me travel back in time to one amazing adventure with plenty of laughter, skiing, stunning beauty and good friends, and I thought it would worth it to take you also there - in the highest parts of our mountains where the snow is great for skiing even in the end of March.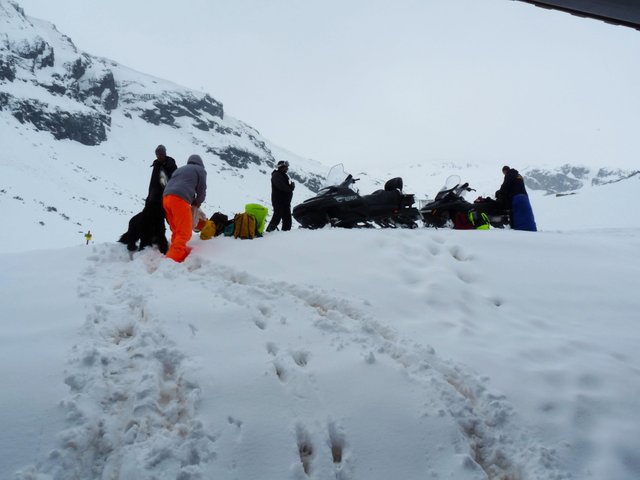 I live 10 km away from one of the biggest ski resorts in Bulgaria - Borovets and now it is the time to prepare for the winter season, to sharpen the ski edges and to pray for snow.
The winter season is short here but enough for most fans of the snow sports, but it is different for us - the passionate free riders as our thirst for adventures is just insatiable.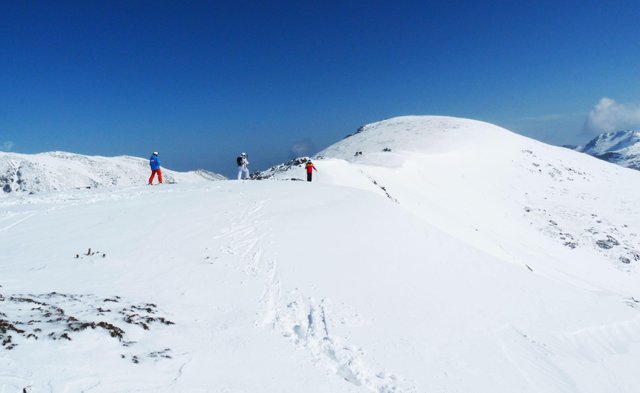 Usually in the beginning of March the snow starts to melt in the low parts of the mountains, the ski season is just about to end and the skiing is possible only in the high parts of the mountains, where there are some chairlifts.
But free ride is so much better as it is far more adventurous and one can go to some places where there is nobody else around and have the whole mountain only for you. Also skiing there is possible even in April and sometimes May if the winter has been a good and snowy one.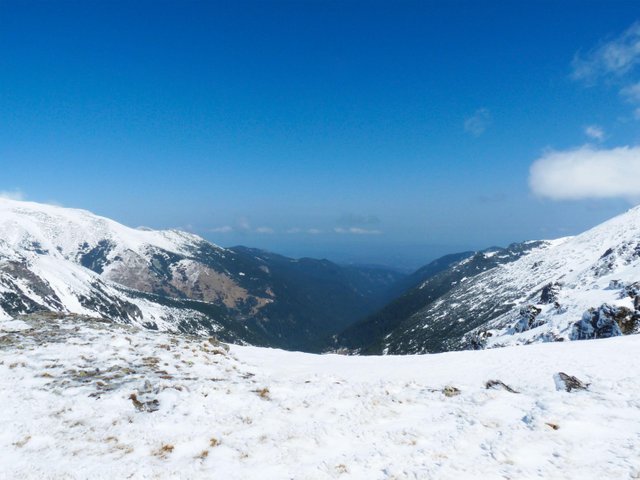 That's why every year me and some close friends of mine organize a free ride camp and spent several days in the high mountains sleeping in a hut - Zavratchitsa in a wonderful place, and practice free ride skiing.
---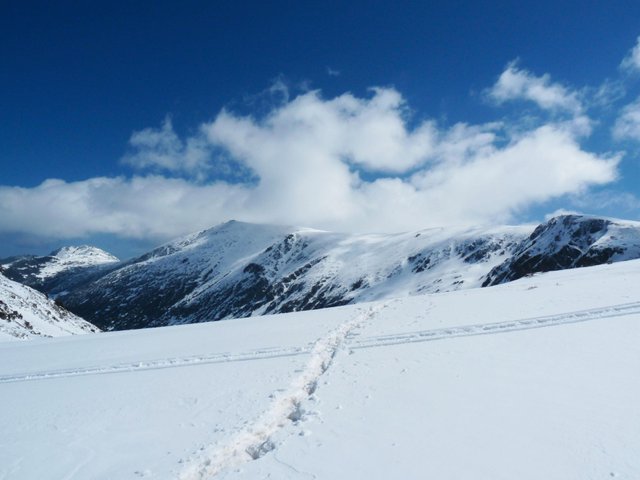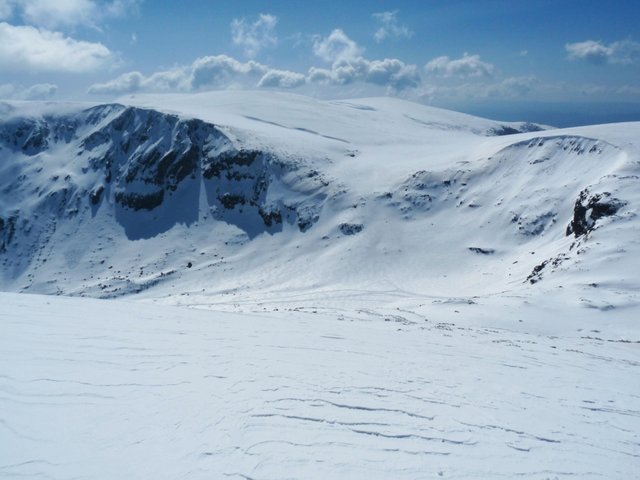 ---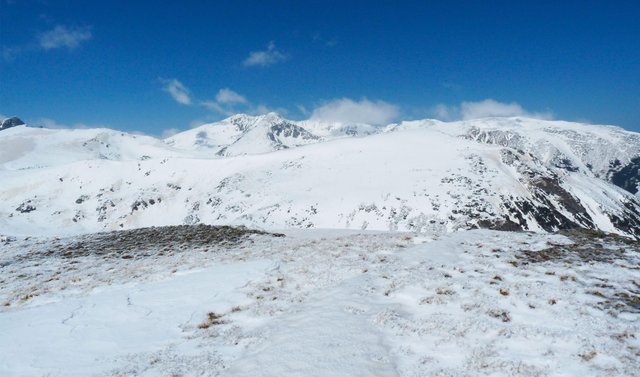 When most of the ski and snowboard fans has already put their equipment deep in the wardrobe for the next year and are getting ready and dream for the beach, we prepare our luggage and leave the town to have fun in paradise around some gorgeous slopes and ridges.
I really can not express this experience as the words are just not enough, but I'll try at least to show you with some photos that I took the last time in the few moments I had time to think at all about photos.
---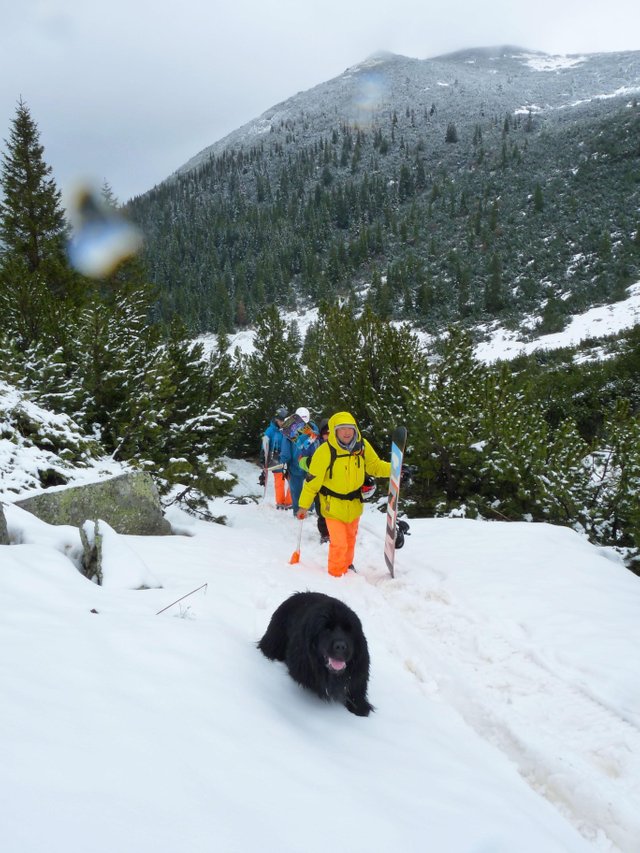 We have a proverb here in Bulgaria - Сговорна дружина, планина повдига , I don't know how to translate in literally in English but it means that when some people unite because of a mutual purpose, they can accomplish everything, even to raise a mountain. That was the case with us back then as getting to that paradise wasn't easy at all. We needed a snowmobile because there isn't anything else in that valley besides the hut and it would give us the opportunity to ski more. The problem was that there wasn't enough snow in the low parts of the mountains for a snowmobile so we had to figure out some other way to take it there, as there is only a narrow pathway to this hut. We were around 15 people and we had to build almost one kilometer snow way for the snowmobile. That whole snow road building thing took us 4 hours more but when several people have the same dream, nothing can stand on your way.
Our Way to the Hut
---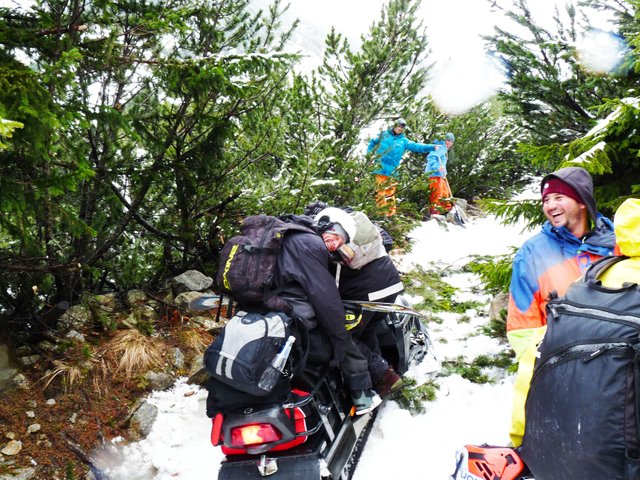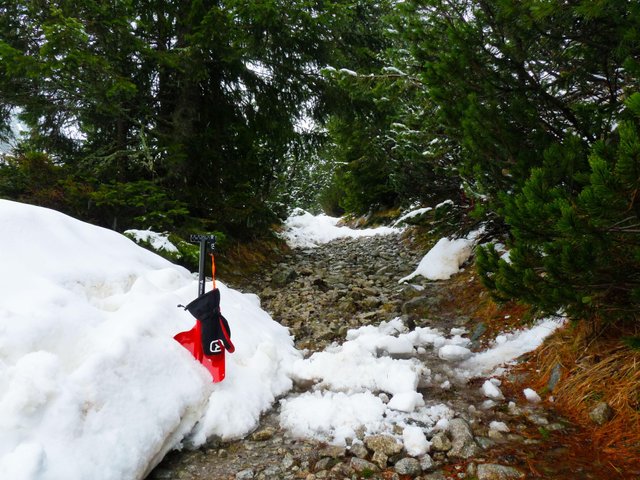 ---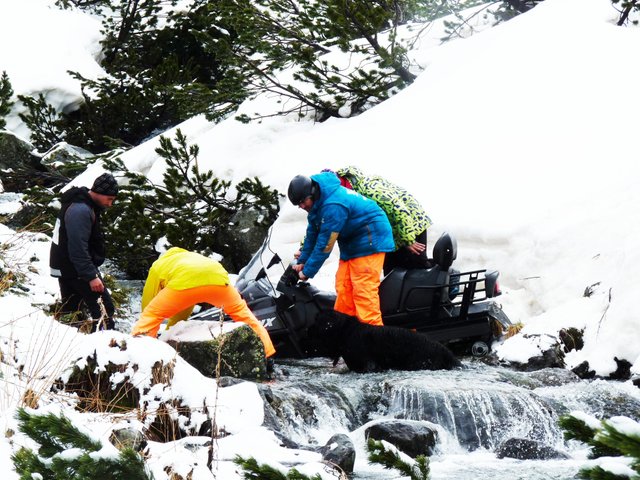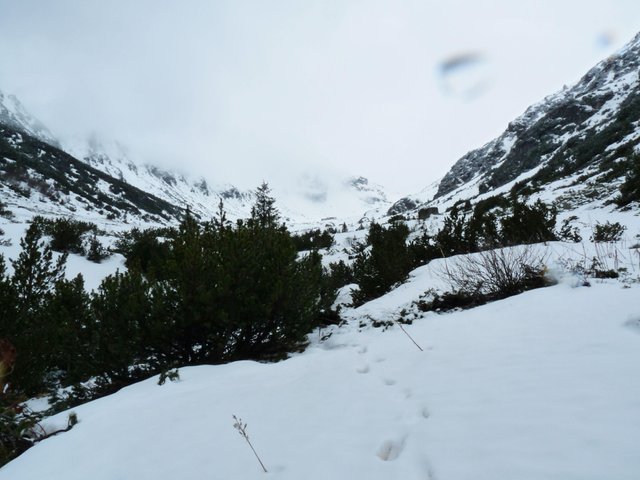 ---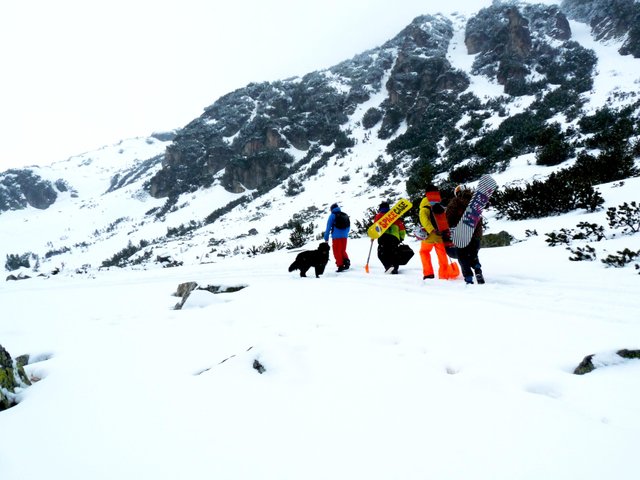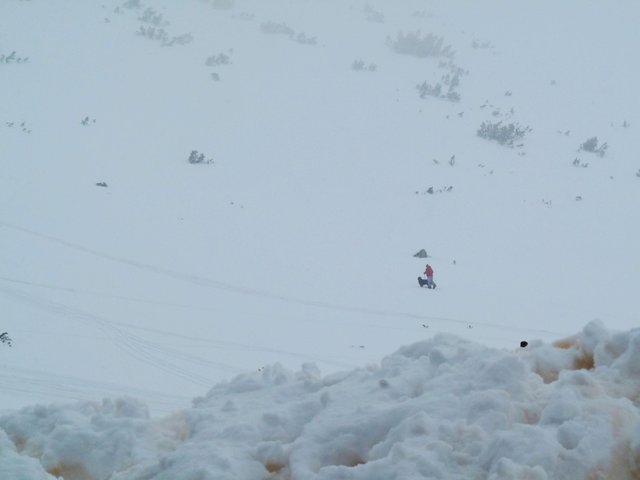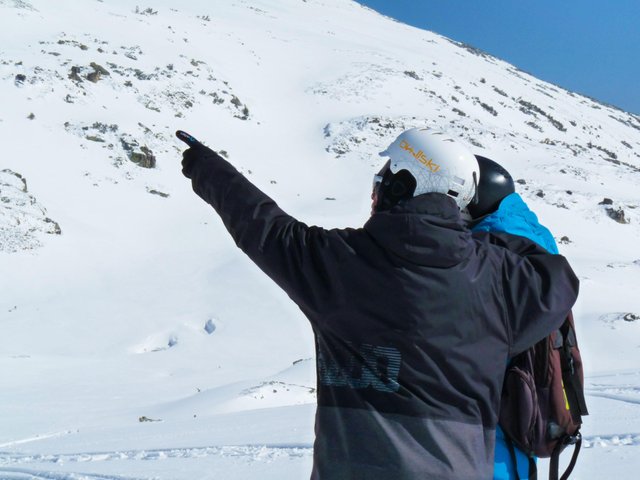 That whole camp requires a lot of discussions and organization because it is not that safe to practice free riding. You know - avalanches, snow conditions, weather conditions, 15 people, hut, hut keeper and stuff like that. We rented the whole hut, and all the slopes were only for us. There was no one else around.
---
The next day after we arrived the true fairy tale began! :)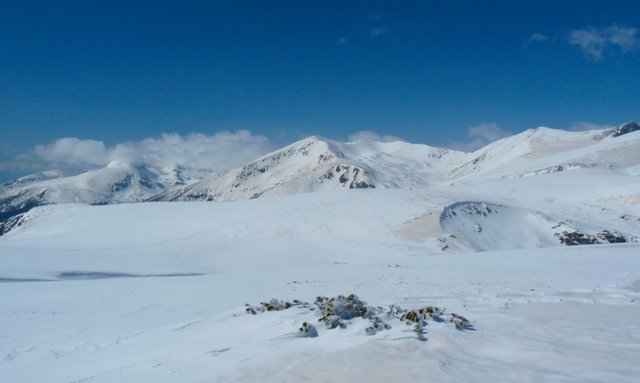 From our slopes around the valley of Maritsa River we could see Musala - the highest peak in Bulgaria, we were just below it and also the ski trails around the other big ski resort in Bulgaria in Pirin Mountain.
---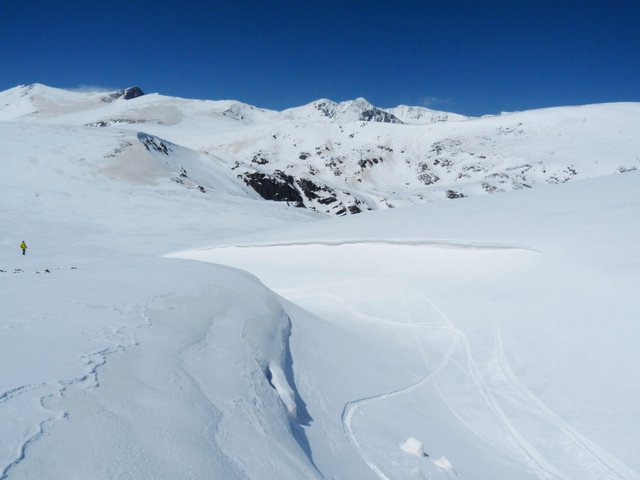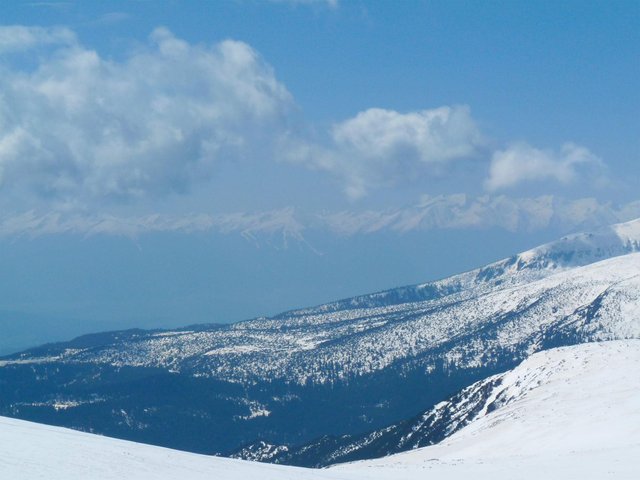 ---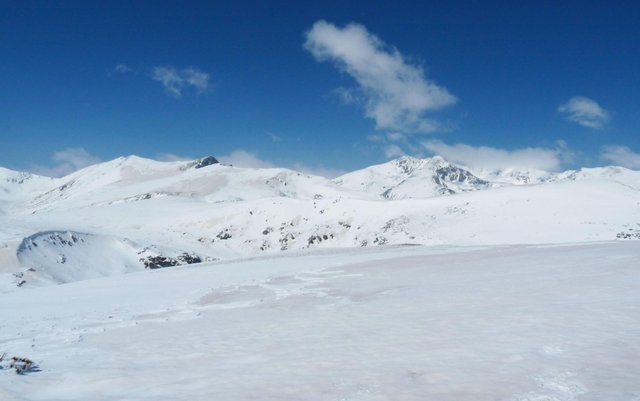 ---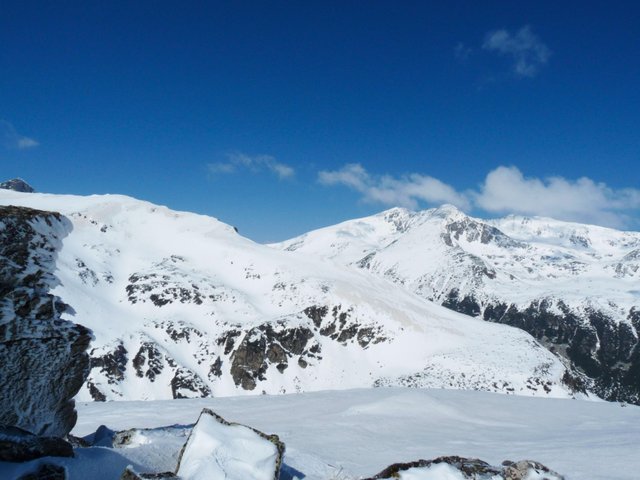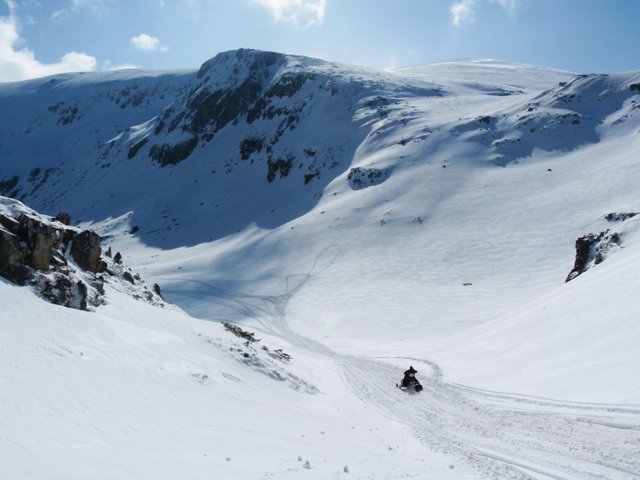 The snowmobile was our lift.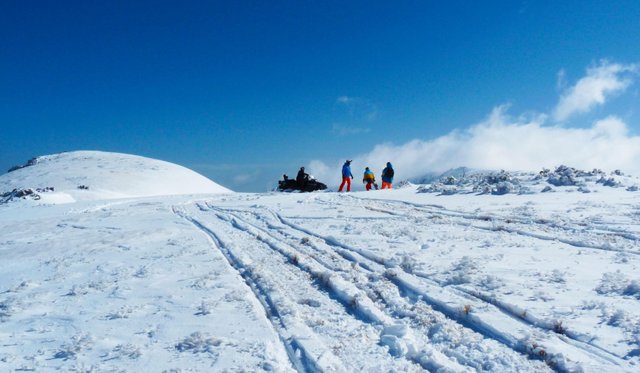 ---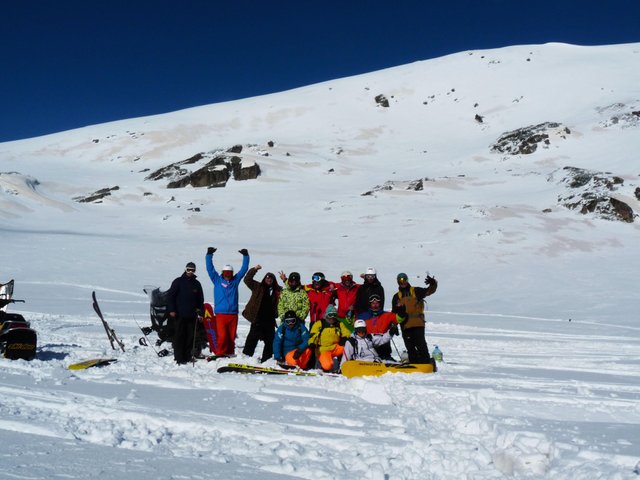 The truest friendships are made in the mountains :)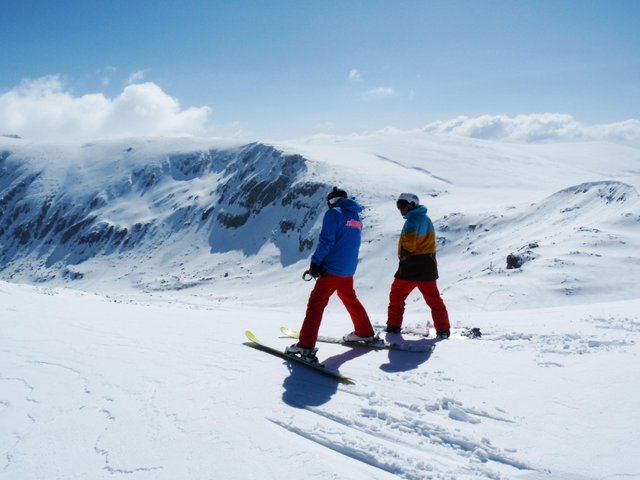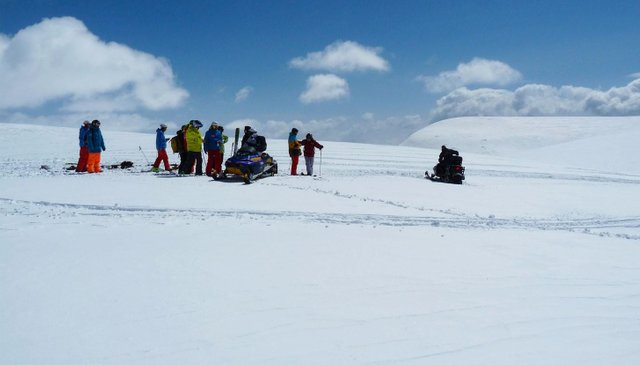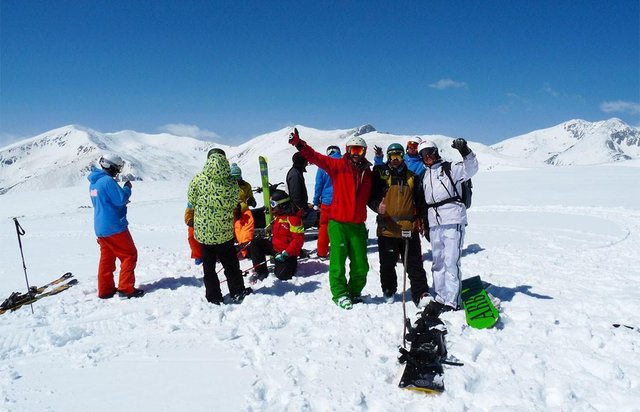 ---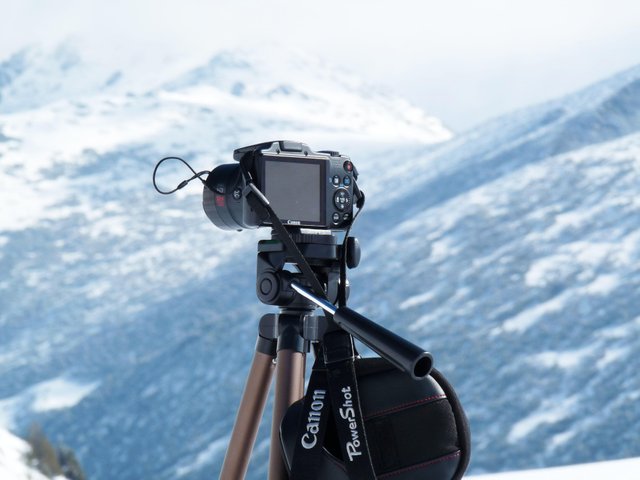 One of my friend's camera, ready for some beautiful shots.
---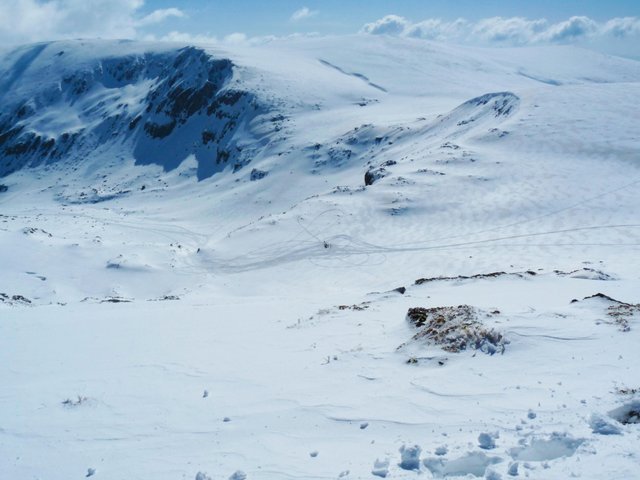 Look at our traces!
---
Thank you for reading!
The Man from the Mountains