Winter and Spring combine great!
Today was a boundary day between two seasons - we had spring in the town and winter in the mountains. Now is a very special part of the year for me, it is my favorite. You can have spring with or without snow depending on the altitude. You can go on a winter hike or skiing in the morning and later the same day do some cycling, fishing,barbecuing, walks in the low parts of the mountain or foraging for the first time this year fresh little nettle perfect for nettle soup or salad tasting like spring. How cool is that - two seasons at the same time. The temperatures today were around 20 and more degrees and for us, used to the cold mountain winter was more than enough, it was even hot. The perfect day for everything.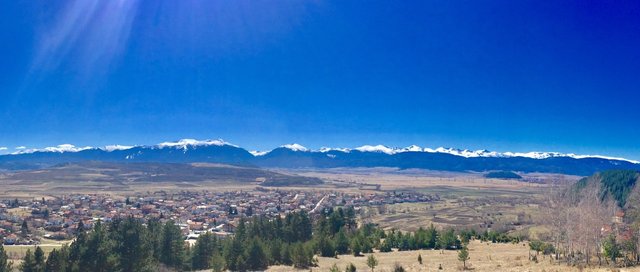 The mountains are still completely white, but the storks - the first signs of the spring, are also already here.