For Peace and Love.
For Peace and Love.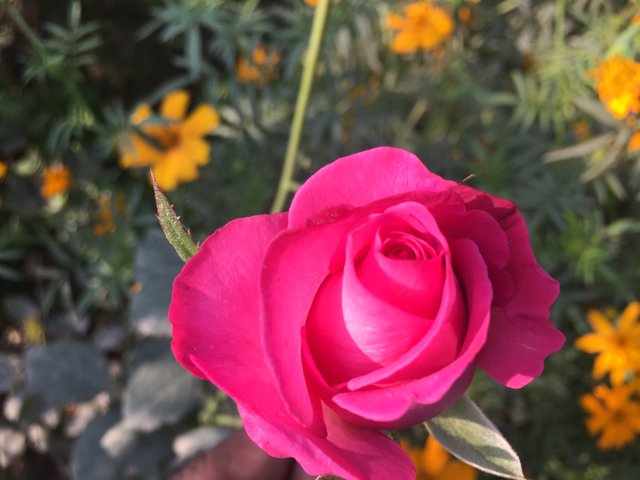 A beautiful rose from our garden, pic taken by my brother @oodeyaa
Life is nothing but a constant struggle,
Life is earnest and real not a smuggle.
Face the challenge full of sorrows,
Take refuge of self reliance but not borrows.

Live in the world like a hero,
Work hard to get success each tomorrow.
Do your best to reach the crest,
And try to achieve what is the best.

Doing good for others without any rest,
Full of power, bravity and comfort chest.
Having a loving heart full of complete love,
Love for God's manifestation that can serve.
If you want to get calm-peace and rest,
With a zeal heart do your best, do your best.