Affordable Wax Seals, Stickers and Etc.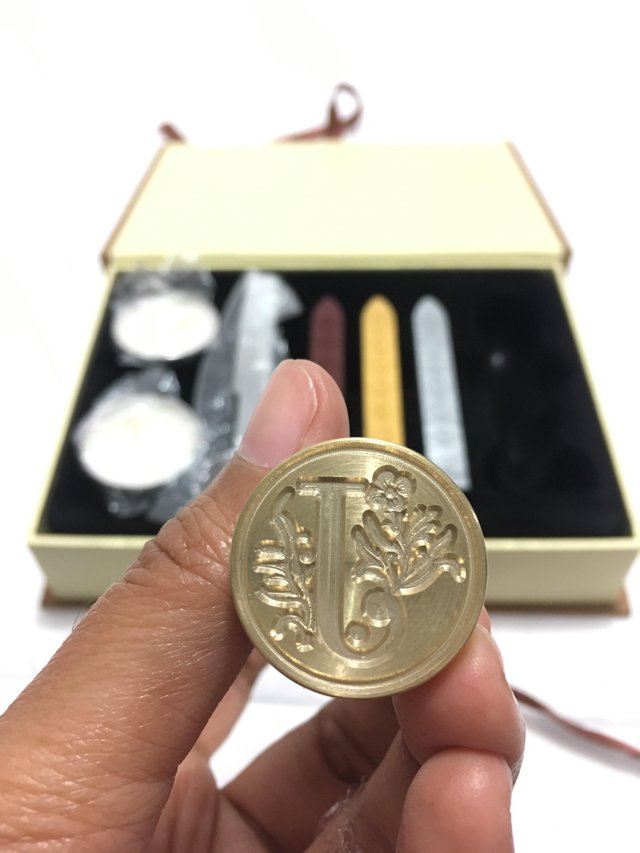 Have you ever seen those wax seals on wedding invitations on social media? I have been wanting to have one but they are quite expensive when I checked these items in some craft stores here in Cebu City.
First, I checked it at CraftStoryCebu, they were priced at Php700+ more of less and at Scribe, they were much more expensive but, on Shopee, I was surprised to find them at Php 200+ only so I grabbed the opportunity, added a set on my cart and since I want free delivery, I went on and check the items from the same store further.
Minutes became an hour and I ended up with more items on my cart than expected but I was fine with it because they were very affordable!
Yesterday, the received the package and let me share with you the items inside.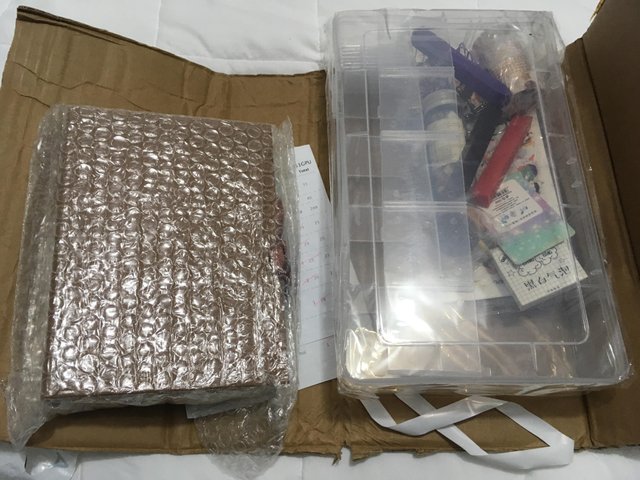 Yes, bubble wrapped, a thumbs up for you seller!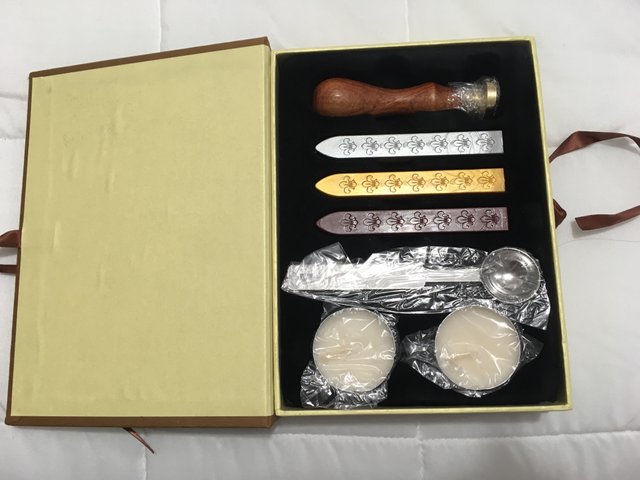 The wax set in a box was really cute and I am excited to try it soon. I also bought a few other wax set and some pieces of those sticks in different colors such as coffee, royal blue, purple.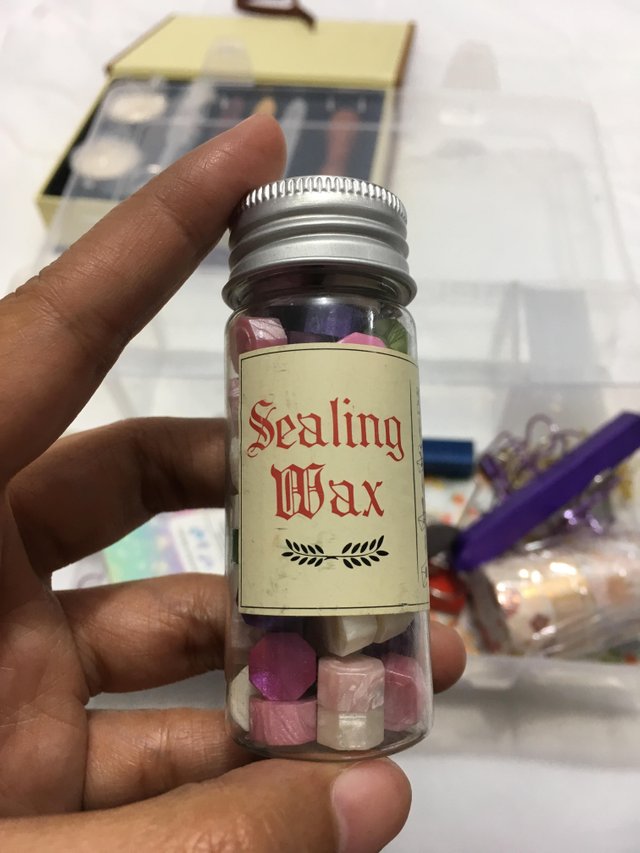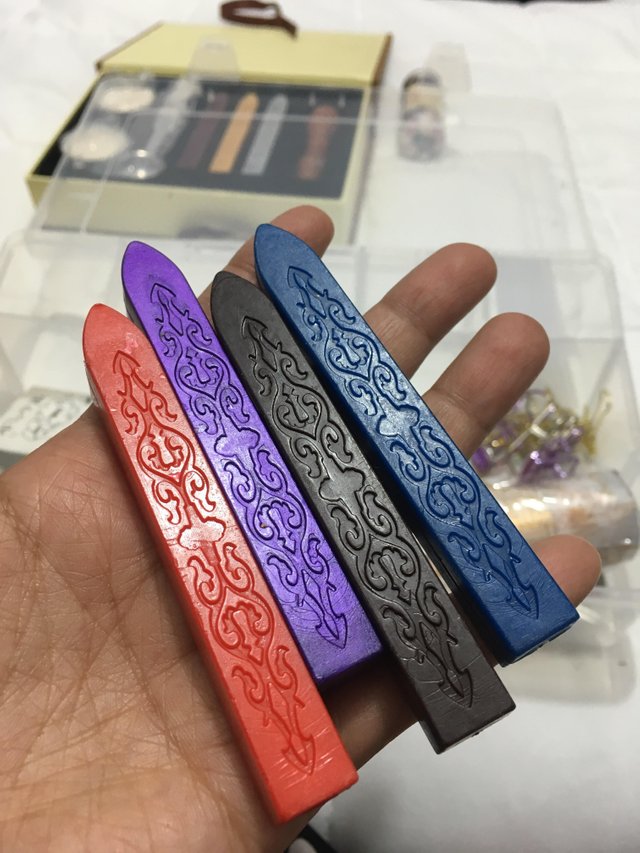 I have a little idea only on how to use these so I am totally excited!
Next on the list is a cute clock stamp. This has two purposes, one is for stamping my journal and two is for layout accessories.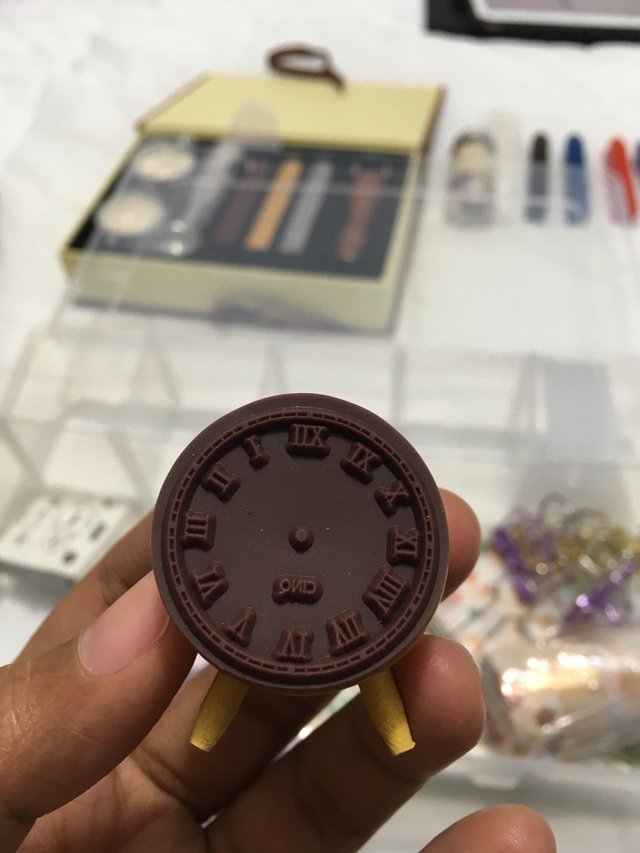 The same goes for the clips of different colors. I guess I went overboard with these but that's fine.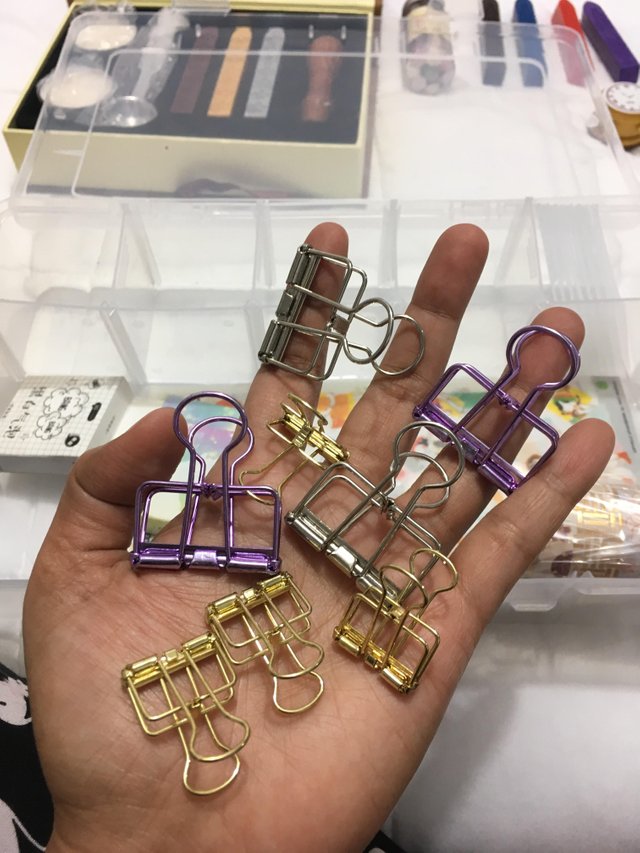 Stickers for my journal were also cheap at only Php 30-50 per pack of 5 sheets! I went "ga ga" over these sets.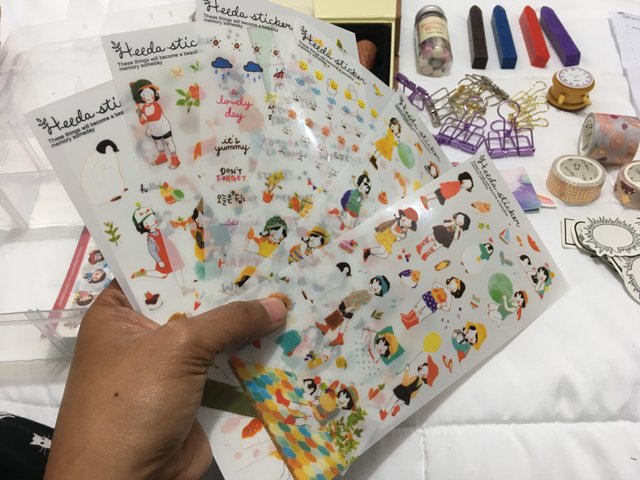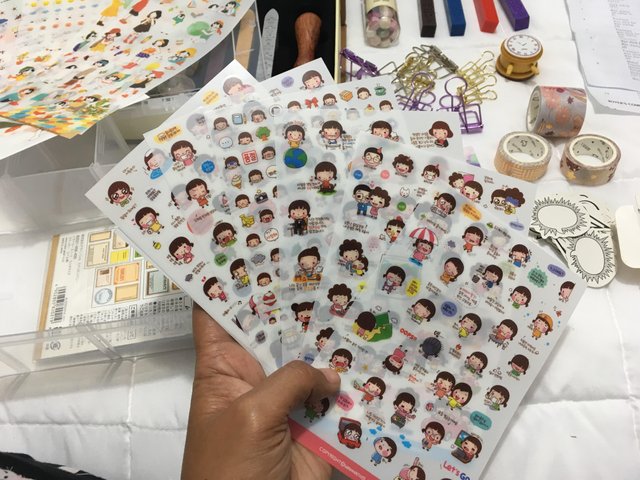 More stickers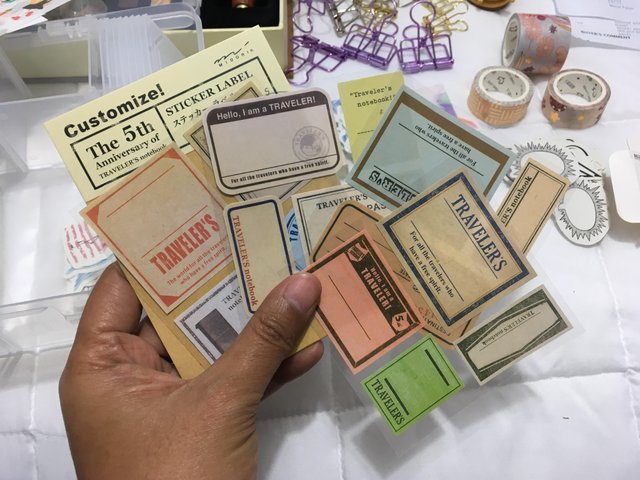 And more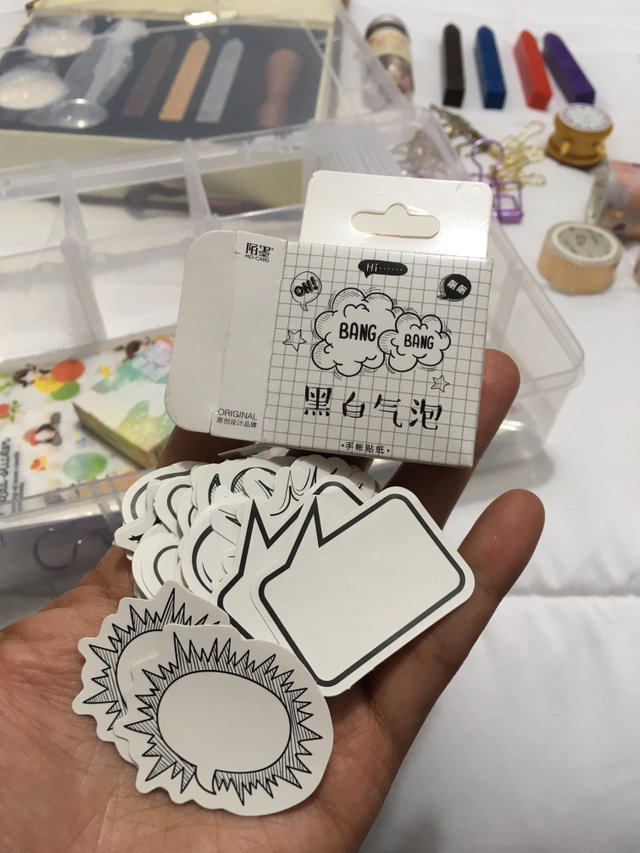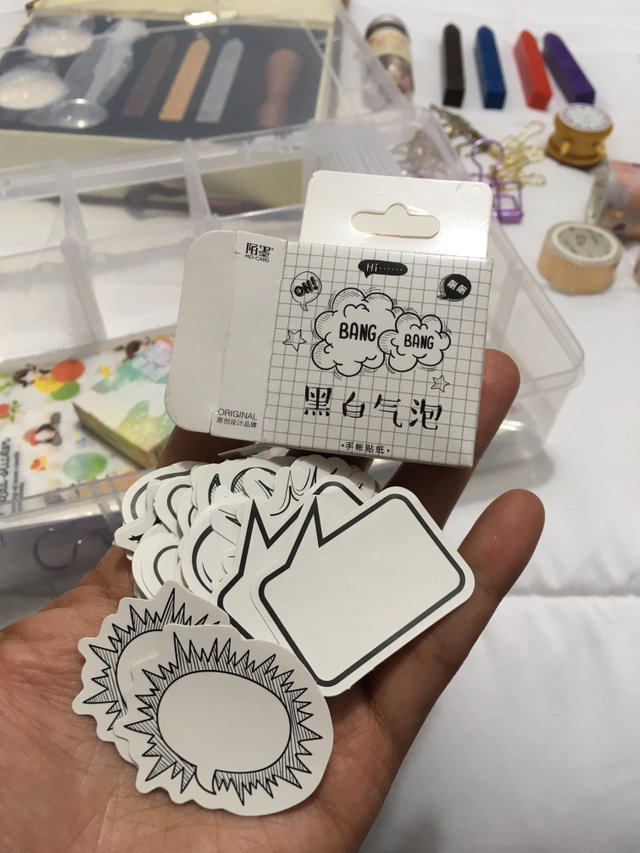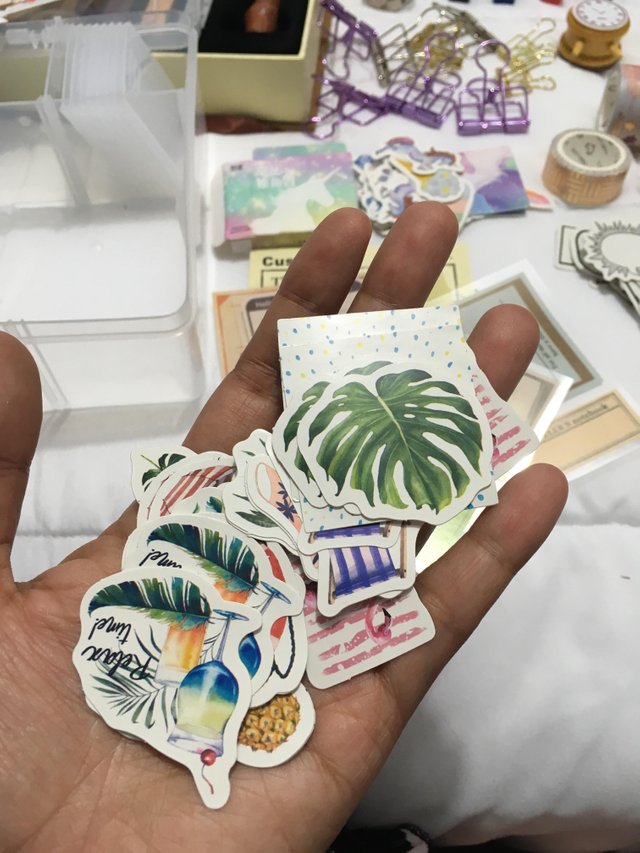 And one more item which I had been looking forward to was the washi tape organizer. I want my collection to be arranged well so I was like a kid last night getting these all into the plastic box.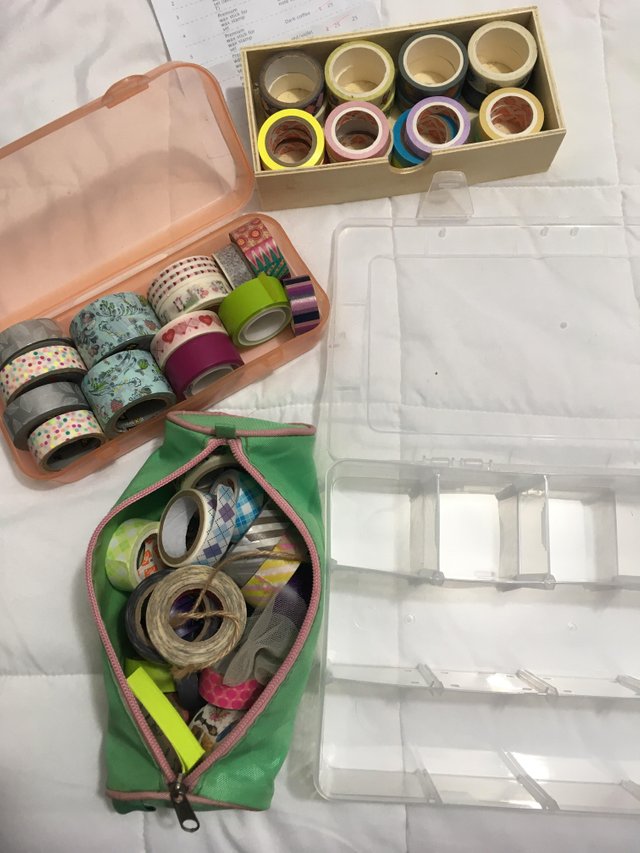 After arranging... Tadaaaah: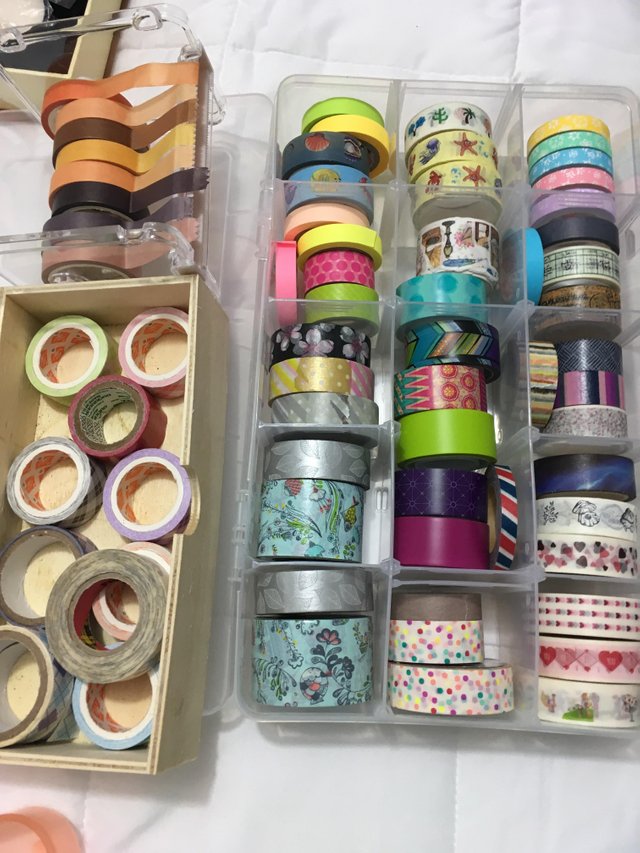 That's it... I will try to update you on my personal reviews on the wax seal soon!
Xoxo,
Junebride