SM Seaside Celebrates Marvel's 80th
Despite last Saturday's hectic schedule from spending the entire day at a children facility volunteering, James (my husband) and I still found time to spend it together for a good dinner.
It has been awhile since we visited SM Seaside so we decided to go and upon reaching its activity area, we were greated by this commotion and found that they set up some display for Marvel's 80th anniversary!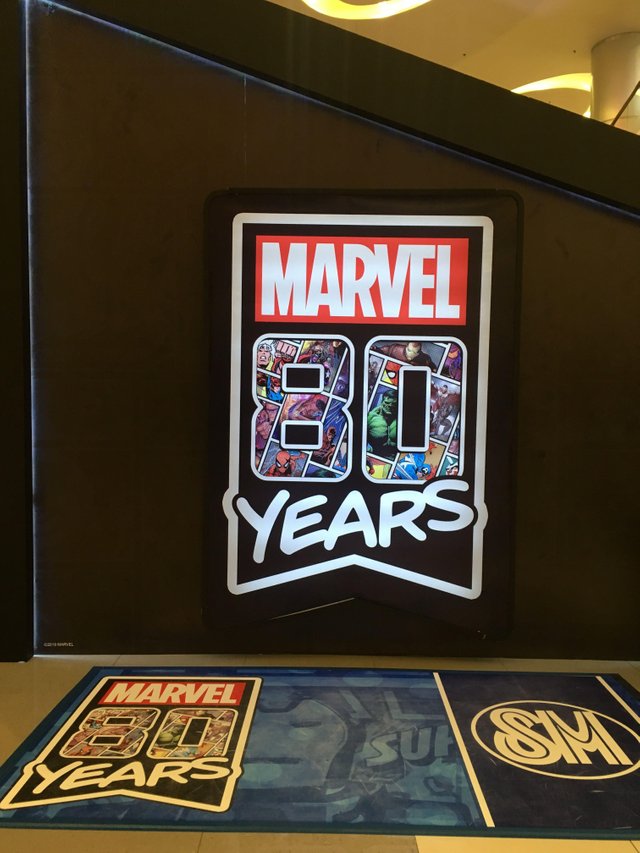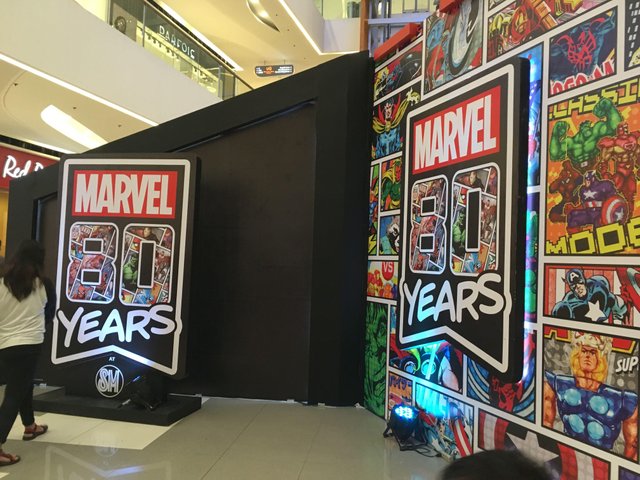 Although I have not really watched all its films, I am quite aware of most of the main characters, Iron Man to be my favorite. But I am not an avid fan.
Here are some of the things to find inside: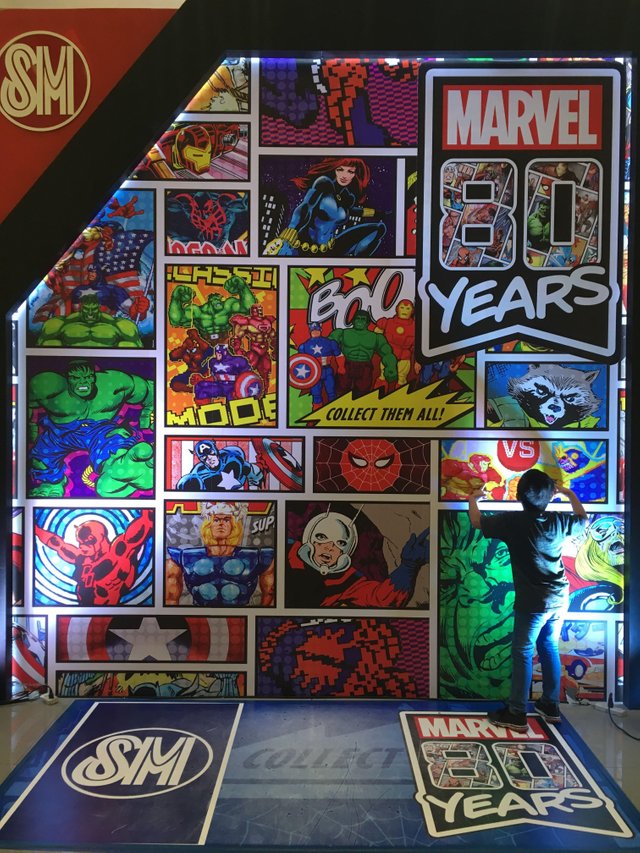 A wall of some comic scenes. This child was actually acting like Iron Man.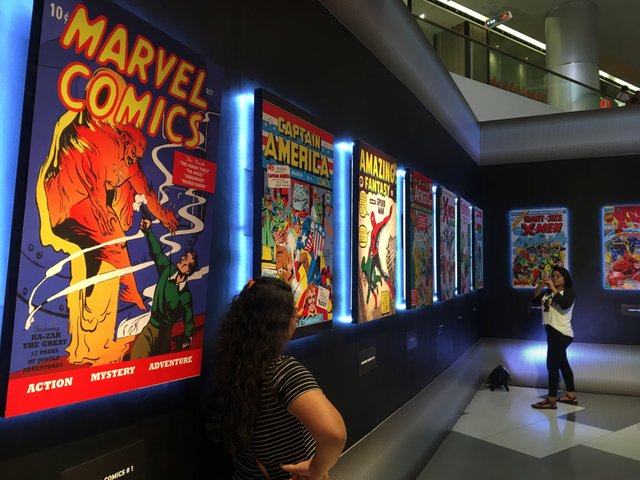 Several illuminated photos showcasing their comic series. There were descriptive markings on each photo but I didn't have the time to take note of each of them.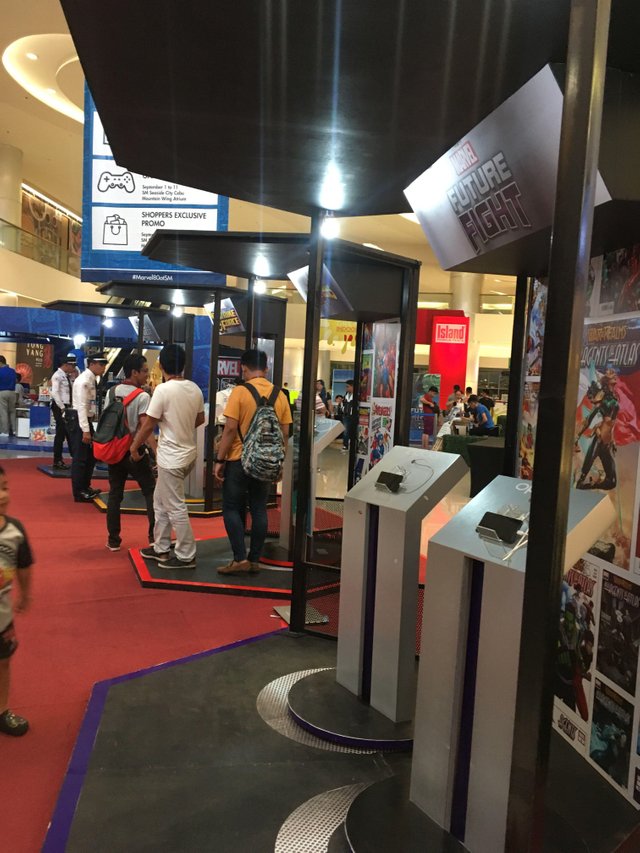 Certain booths were present too. They were Oppo phone booths offering mobile devices where guests could find Marvel stuffs. I didn't have the chance to check them out.
The funny thing was that, one of the security guards had used one phone the entire time watching YouTube.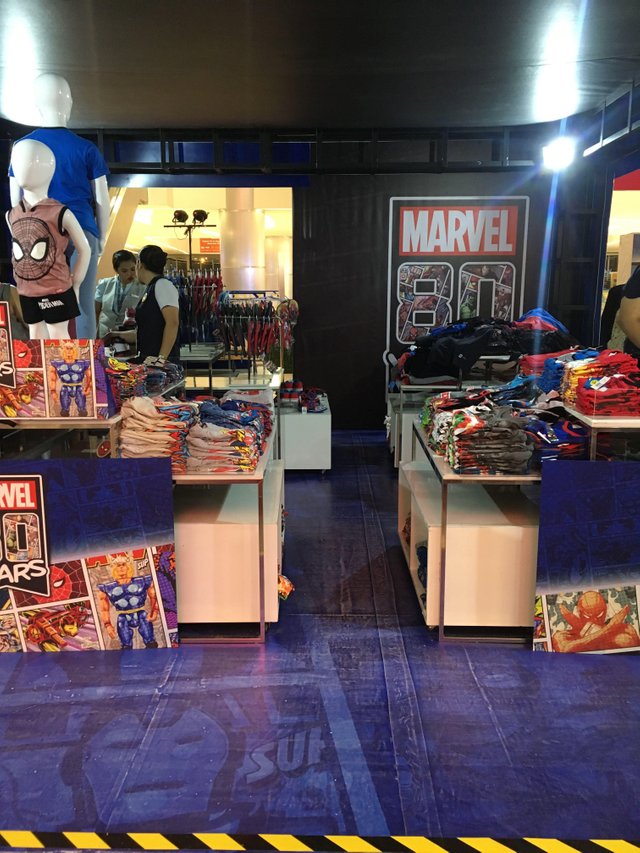 Marvel items for sale! They got jackets, shirts, caps and all other merchandise. They even got some promos for those who would buy items more than Php 1000.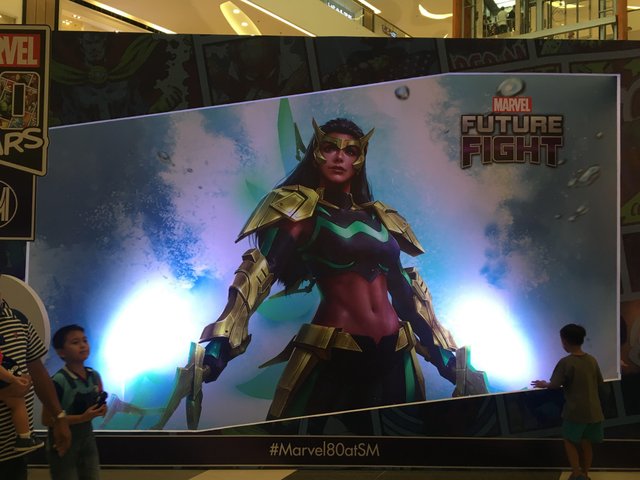 It says Future Fight. Do you know who she is?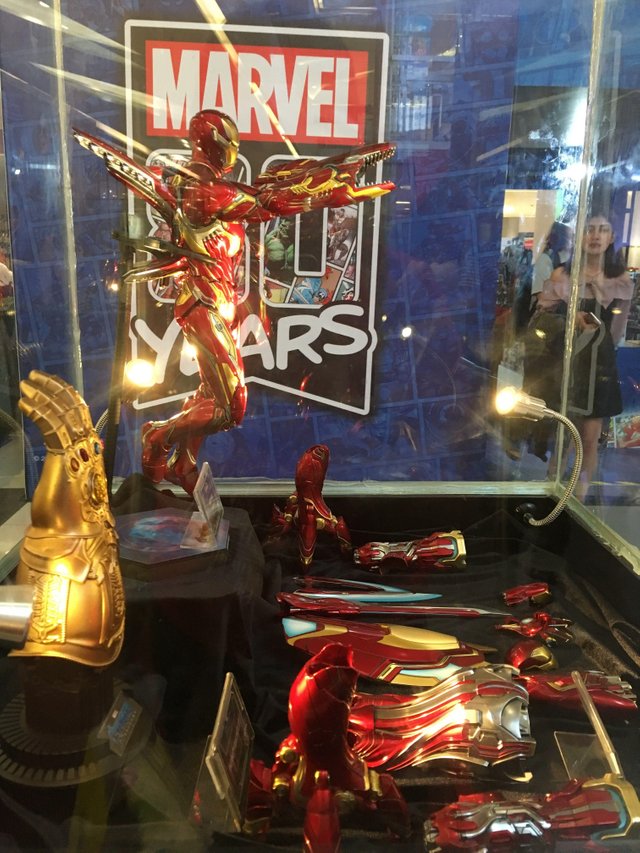 A display of these bad boys too! They are just so cool to see here. Some chibis too and a set of Iron Man and Spiderman toys every fan would love to have.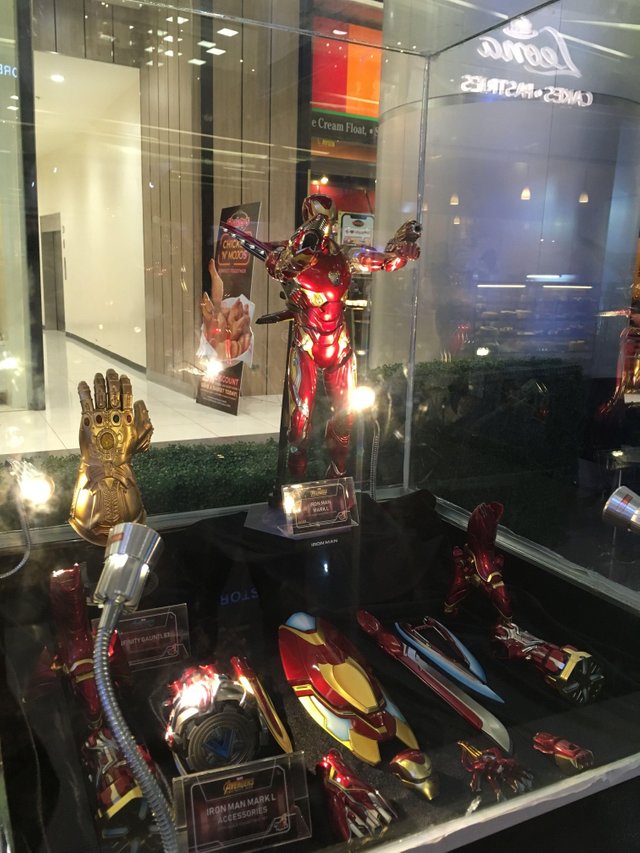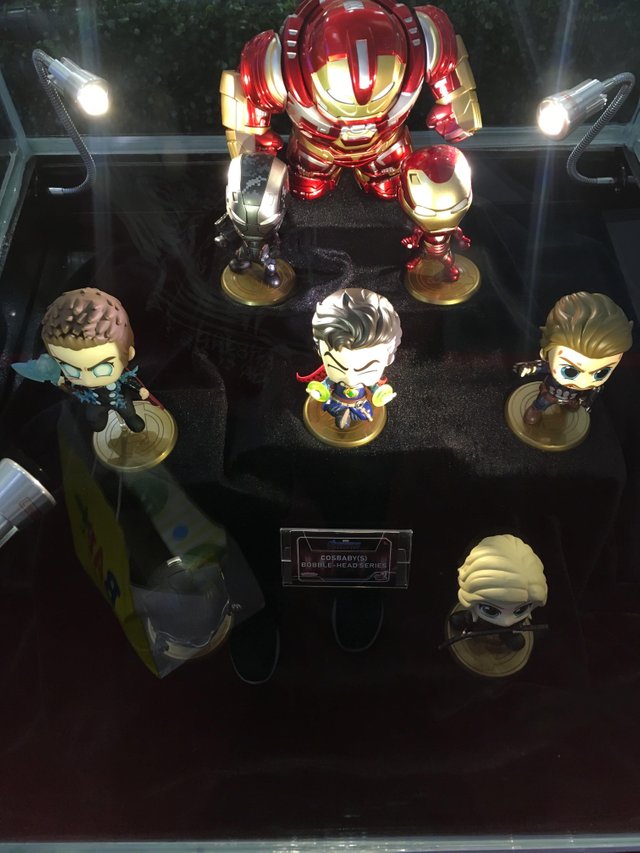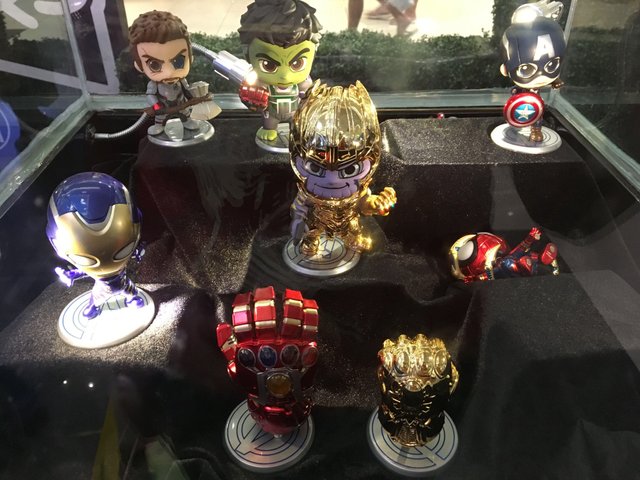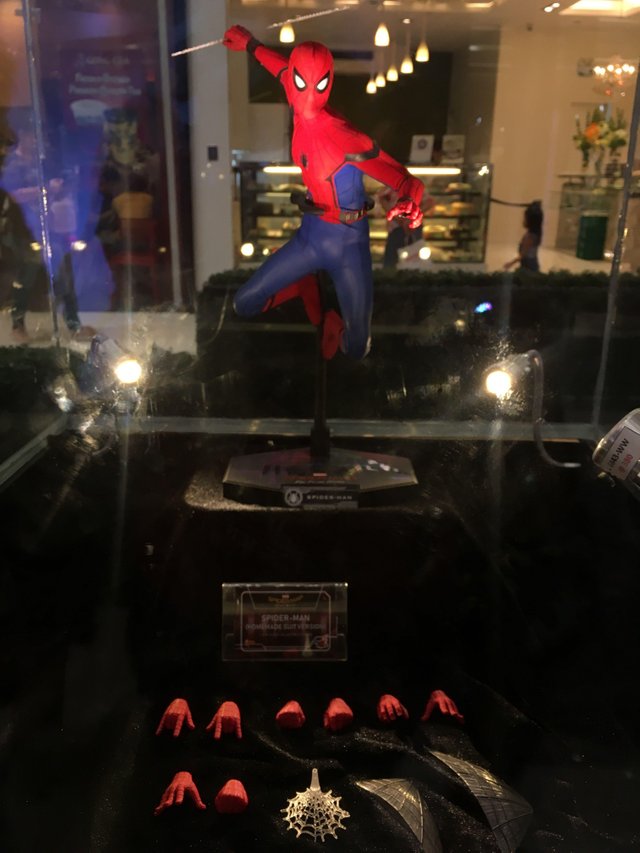 These two below are my faves among all the figure displays.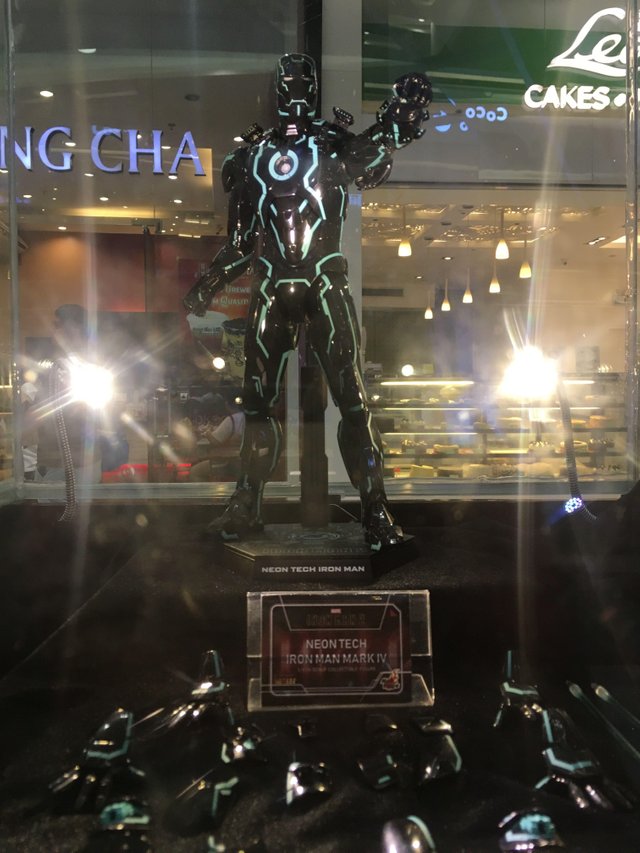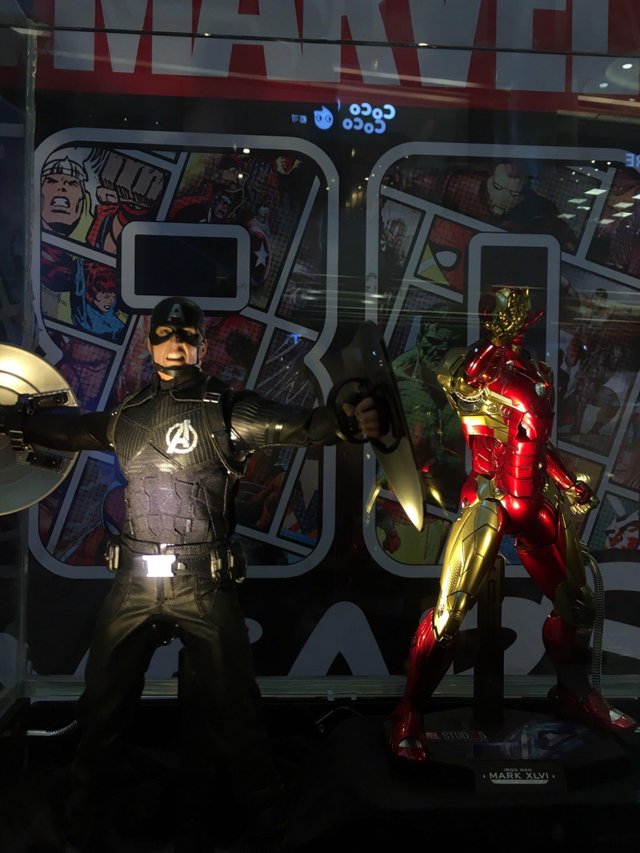 So, are you a Marvel fan?