Aceh or Africa
fill the time in the day by fulfilling your invitation to your brother's place.
on the sidelines of enjoying the food served while chatting with friends in addition to suddenly a small child seen passing in front carrying a plate of rice.
the child was black and his hair was curly and immediately I immediately submitted a question with a friend who was beside me "is that a tourist child from Africa"
and it turned out that my friend did not immediately answer my question but he laughed out loud. then he said it wasn't that our people were also Acehnese but his skin was black maybe his parents had a little security from Africa or maybe his parents had idolized one of the Africans.
after hearing an explanation from my friend then I approached the child and talked a lot with him while joking and laughing.
I immediately wondered if maybe the people of Aceh and Africa were brothers?
because many Acehnese are similar to Africans.
hopefully the friendship of Aceh and Africa is well established.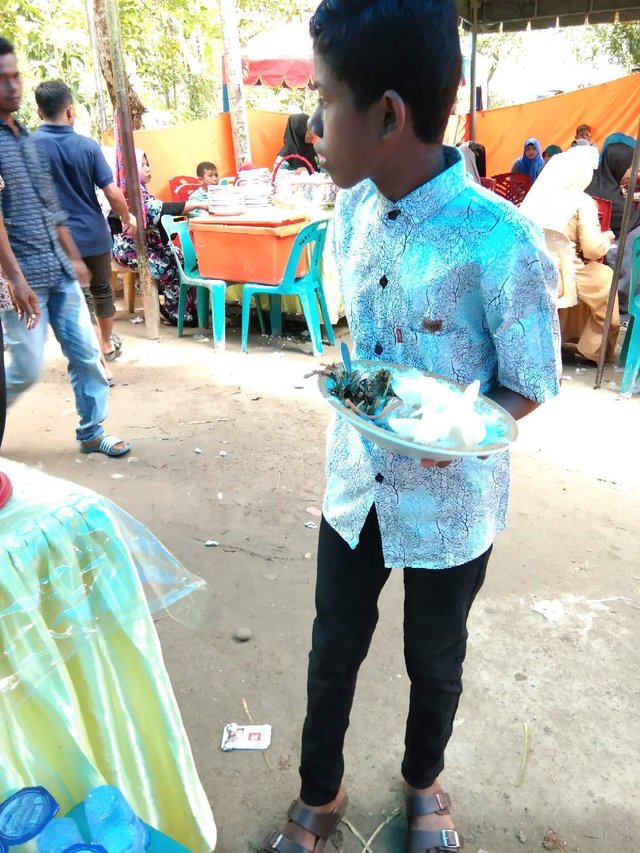 Posted using Partiko Android