Beautiful
Hello steemit friend, how are you doing now? This time I want to share about the beautiful scenery in the afternoon at one place, namely on the beach in the area of Aceh.
The vast world and the vast sky always look so beautiful in front of us.
God creates something on earth and in the sky there is always a lesson from all of that.
The wisdom behind God's creation will be obtained for those of us who are always grateful for what is bestowed upon us.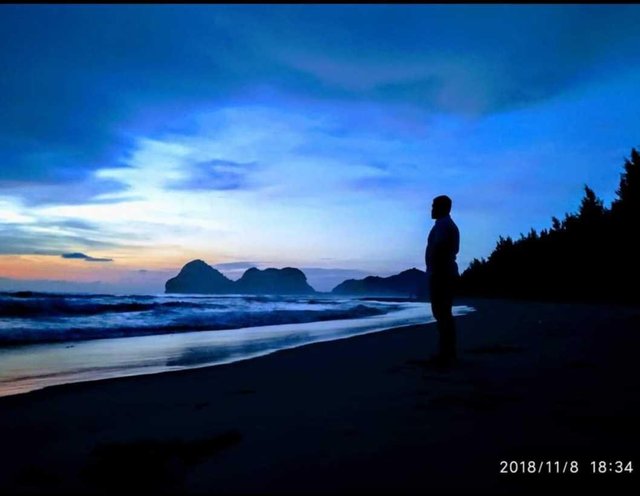 This is one view that can draw our attention to the beauty of nature and the sky in the afternoon before the turn of the day and night.
With a little darkness on the earth and a little light from the sun emitted while going down, a beautiful light came out in the sky.
Always grateful for what we can, we will get wisdom behind all that God created