Points are shared at Stamford Bridge after dramatic results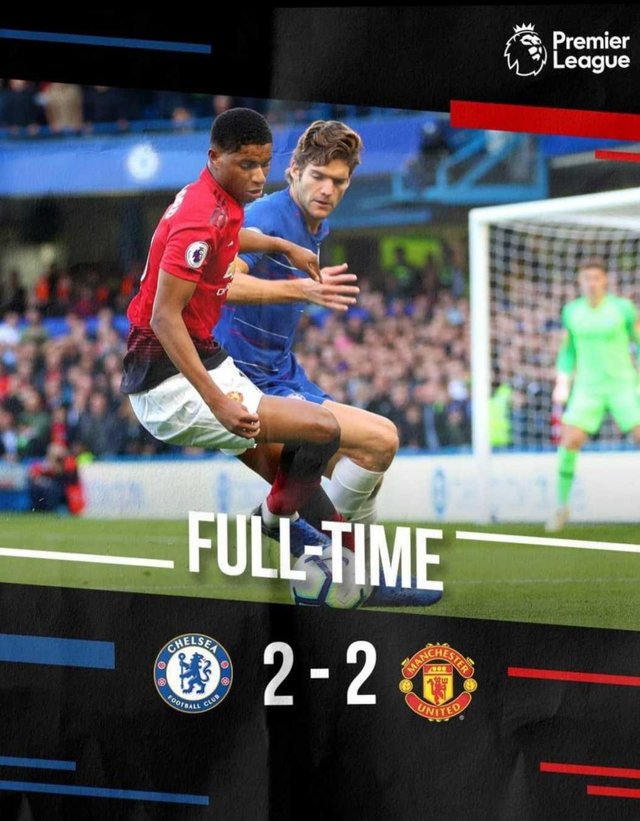 A tense Saturday night when we saw the biggest league in England that brought Chelsea vs Manchester United in London.
but the thing that I was very impressed with was the team made by Jose Morinho that many people predicted would lose with a landslide score. however, the prediction was almost reversed with the defeat almost suffered by the Chelsea team but the ball was round we could predict with various numbers at the end of the match. score 2-2 in the final minute Manchester United managed to bring home a point at Chelse.
congratulations to manchester united
we are fans of Manchester United
United armi