DO YOU WANT TO TURN YOUR 1 SBD TO 15 SBD?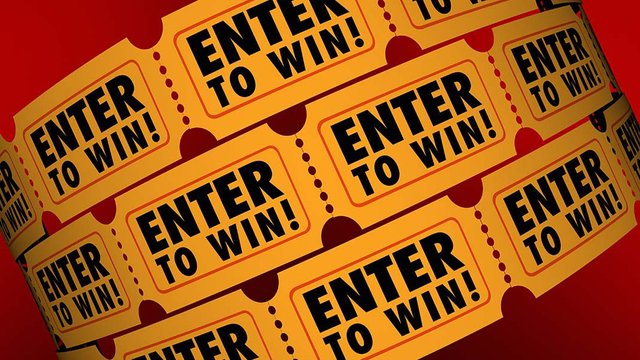 Source
I've been thinking about this one few days ago and was hesitant to continue with it for it may be against the rules of #steemit. But as I see others who also do the same although with different prizes I decided to start my own raffle draw.
Since the value of SBD is very low, joining this raffle draw will give every Steemian a chance to grow his or her SBD easily and quickly.
However, this will be an experimental post, if it's just fine to do this, I mean no violent reactions from anyone here on #steemit then I will continue if not then this will be the first and last.
Although I don't see any violation in doing this I am just giving everyone the chance to win 15 times his or her investment. For example if you buy 1 ticket for 1 SBD and you win you will receive 15 SBD.
Here's how it works:
Raffle Ticket is for sale for 1 SBD each.

To give equal chance to all participants, I will allow 1 ticket only per #steemit account.

The winner will get 15 SBD per ticket per 20 tickets sold or 75% of the total ticket sales whichever is higher.

 Example:  1. Ticket sold is 50 x 1 SBD = 50 SBD, the winner will receive 37.5 SBD
                 2. Ticket sold is 20 x 1 SBD = 20 SBD, the winner will receive 15 SBD
                 3. Ticket sold is 15 x 1 SBD = 15 SBD, the winner will receive 11.25 SBD


Tickets will be drawn using randompicker.com. I will also try to record the process and share it in the announcement of winner post which will be 7 days after this post or when the ticket sales already reaches 20 SBD, whichever comes first.

Payments for the tickets will be sent to my wallet, you should write RAFFLE-1, "Your desired Number" in the memo. Example: RAFFLE-1, "12"

Strictly no duplication, so please check my wallet for the numbers already taken.

Write a comment in the comment box below if you have transferred payments.
Proceeds:
50% of the profit will be donated to @steemitachievers, a young community account that aims to help and support its qualified members. Currently, @steemitachievers has auto voter with over 100 members in the list who are receiving auto upvote on a daily basis and growing.
100% of this post's SBD earnings will be shared by all participants. So I encourage everyone to resteem this post so it will reach more Steemians and thereby earn a considerable amount.




Please support @surpassinggoogle as witness.
To vote his witness, simply visit https://steemit.com/~witnesses and type in "steemgigs" into the first search box for witnesses or simply click Here to do it on one click!
THANK YOU VERY MUCH!