Translated eSteem [eSteem Mobile / eSteem Surfer] on crowdIn one more time
The project eSteem with the surfer and the mobile app chose the platform Crowdin for the translations. A few months ago I already translated the German language of the applilcations there. Gradually, however, the two apps were enlarged and new functions added. This resulted in new strings, which must also be translated into the German language. I have now finished my work on the two projects and am waiting for their release to be confirmed. I'm very happy that I can participate in Open Source projects and thus push the work on the projects.
I have done the following work
eSteem Mobile App
https://crowdin.com/project/esteem-mobile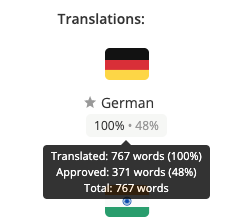 26 New Translations added to the mobile Version of eSteem!
eSteem Desktop App
https://crowdin.com/project/esteem-surfer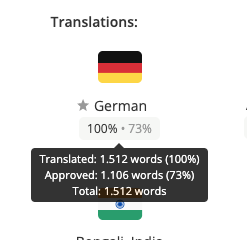 10 New Translations added to the Desktop Application
---
That's in total 36 new Translated Strings for both Projects! Hope to see the Changes live in the Apps :-)
Since there will be a lot of work for the translation at eSteem in the near future, I will try to submit the required translations as soon as possible.
Check out the Desktop Application and the Great mobile App
Thanks and Greetings!
@louis88