Who is a good friend ?
For a long time, there was a nobleman with great wisdom . His name's reputation was the end of the other kingdoms. Many artists in many artistes came to appreciate his appreciation and charity. Some of them were also present to showcase their wishes and to inspect the king's wisdom.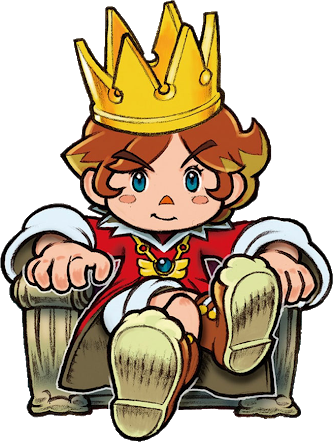 Source
One day an artist came to Rajarabar. He brought with him the three toys he had made. The king put these three identical dolls in the same way without distinction, saying "Raja these three, carefully examine what is beautiful, what is the bizarre, what is beautiful and not awkward." He prayed. The king heard the artist's words and held his hand with the hands. The king observed that the cobwebs were identical and the same as the weight.
He is the same in every three dimensions. When looking carefully over the curtains, a handbag acknowledged the hole in both ends. One has a hole with a hole in the door and put it on the picture. The needle has come out of ease. The king observed that the hole was in the mouth and in the mouth. Soon the king threw the needle into the ear and came out of the mouth.
The king noticed that the king could not have any other hole except the one in the third floor and the ink was not inside. The king thought seriously about the things that he knew.
After that, he congratulated the artist for saying "you are the most well-known artists" & you can really teach the people through these three dollars that really make me happy. I tell you about three of your three friends. We must expect a true friend who can help us by listening to our coexistence, protecting us .
The first story tells us about the bad guy. If you listen to your difficulties and sufferings, he will appreciate everything but he really does not listen. He does not help anybody. He listens to the ear by another ear.
This double image represents a double digit friend. When you talk to him, you hear him sympathetic but he is exposed to a very dangerous person and you will be surprised. He hides the minds in his mind.
This is the third best. This toy is a replica of a best friend. You can be convinced that he listens to you with a lot of patience. He hides you in secret. No matter how difficult it is, he does not reveal those mysteries. You can stay safe in the presence of such a friend. The king's words and elucidation made the artist well. He praised the king's wisdom and intelligence.

Don't reveal your secrets your Friends
Support @good-karma as a witnesses