Beautiful view of Annapurna mountain
photography
It's the beautiful views of Annapurna mountain which is one of the famous mountains in Nepal .
it's taken from a very far from the mountain also can see the visible beauty of it.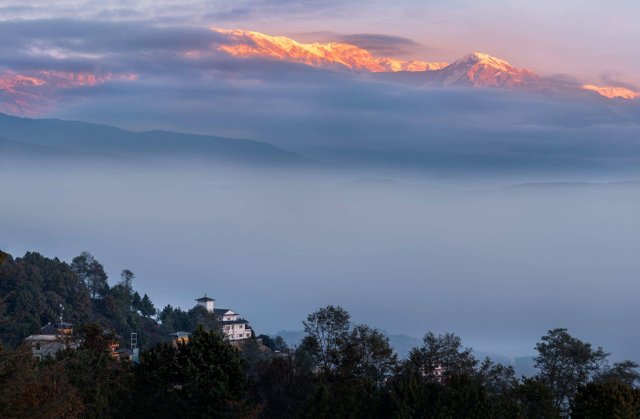 The legendary Annapurna region is the most diverse and popular trekking area in Nepal. From the full three-week Annapurna Circuit, which stretches into the historic Mustang region to short three-day treks, there's a trek suitable for everyone here.
it's only can give you the amazing experience of trekking on mountain, surrounding area are protected within the 7,629 square kilometres (2,946 sq mi) Annapurna Conservation Area, the first and largest conservation area in Nepal which is really an amazing. It's also the most Popular place to visit for trekking and sightseeing.
Hope you all like my post don't forget to up vote have a nice day everyone.