Bologna Vs Napoli : Match Result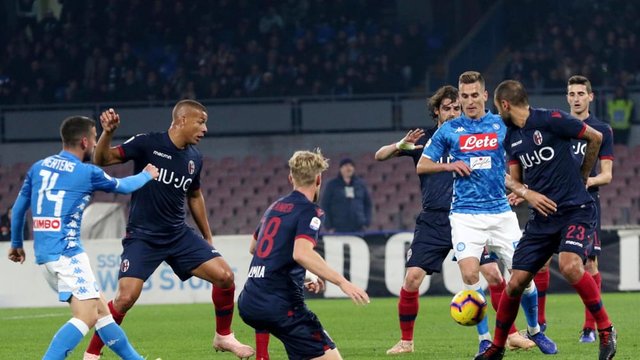 Source
Today i am going to write a post about football match result as i didn't found any match that will take place in future. So, i came up with ideal to post about result of the match that i recently watched and preview about. So, i wrote a post about a match between Napoli and Bologna. I chose about this match as this match was head to head match and the winner of this match was really unexcepted result to see. As my prediction was that Napoli would win this match with the score of 2-0. But the score was more higher and my prediction total failed as a result Bologna won the match against one of the best team in Serie A.
Lets talk about this match.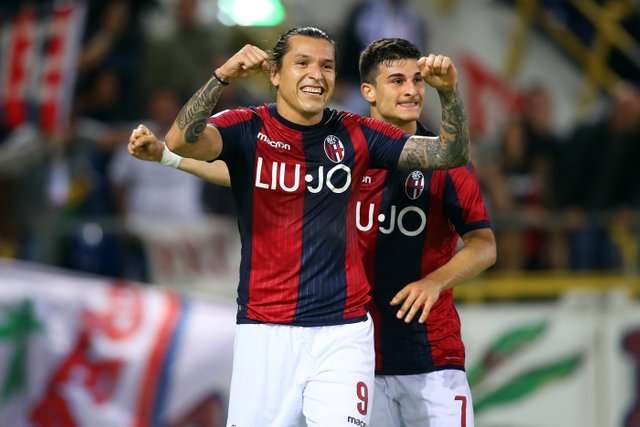 Source
This match was between Napoli which was standing at the 2nd position in Serie A table and Bologna which was standing at 12th place and with this win it landed on 10th place which is really great for them. Bologna and Napoli gave each other a good fight and we know that fight is always not won by power but by mind and Bologna played with mind and become the winner of this match with the score of 3-2 which was really surprising. As i didn't watch the match match but surely watched the highlight to write this post. In this match there was really exciting moments. The goal scorer for this match for Napoli was Faouzi Ghoulam who scored a goal at 57 minute and Dries Mertens scored there second goal at 77 minute. The goal scorer for Bologna was Federico Santander who scored two goals at 43 minute and another goal at 88 minute and Bierim Dzemaili scored a goal at 45 minute. So, this match was really interesting throughout 90 minutes and a lot of goal could be seen in this match.
This match was an amazing match where both teams did their best and i could say that Bologna was amazing in this match. Bologna have great future and hope they can keep up the wins in other matches too. By this match Bologna have a new start and they had already been up in the table of Serie A, This match was full of surprises and Napoli fans as they never expected that Bologna will win this match. I really enjoyed watching this match. So, this was ll the information on this match.
These are my though on this surprising match.
I hope you all like my post
Have a nice day stay blessed.