Serie A Match Preview : Napoli Vs Bologna
Hello everyone!!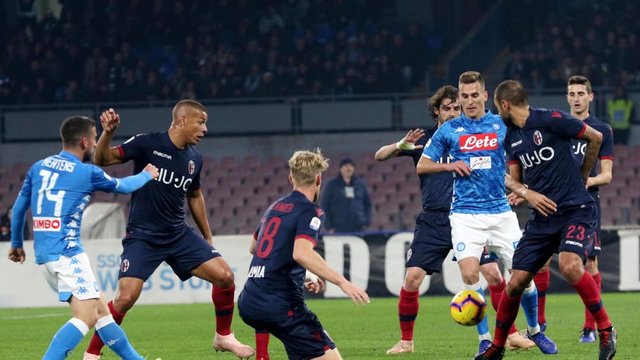 Source
I am back in steemit after a long leave. After a long time this platform called me again to contribute for this platform. As this my new starting. So, as a post i am going to post about Football as well as Cricket. But today i am going to write a post about football match. As there are matches in all League and day after tomorrow is match day, a match is going to be played in Serie A. This match will be between Bologna and Napoli. Till now both teams are holding on to this league, though in this match one team is stronger than other. So, in this match can we see weak team beat stronger team. Maybe yes, maybe no but we surely will enjoy the match even either side wins.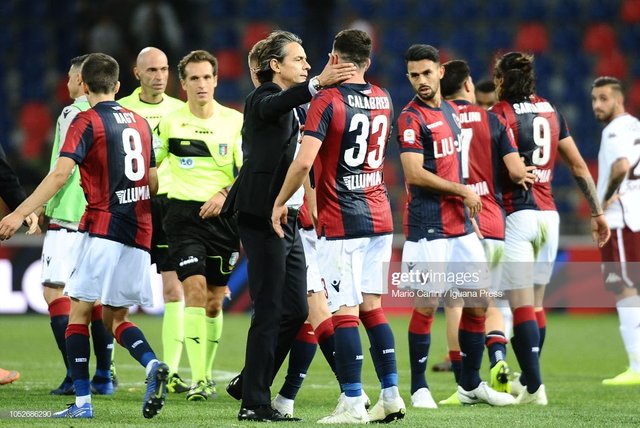 Source
Bologna
In this season Bologna showed a lot of change in their game. Bologna is holding on good place at the table and played a match that surprised all the people. In that match Bologna draw a match against Lazio. So, frequent change in game of Bologna can been seen and there players had been astonishing in their game. But Bologna have a great way to go. In the table of Serie A, they are at 12th place with 41 points. In this league their is not the best tough they had won 10 matches, draw 11 matches and also had lost 16 matches. It can be said that there record is more on losing side. So, the can be regarded as good team but all the fans would love to see some changes in their game against Napoli. Bologna had been on good form in their previous matches.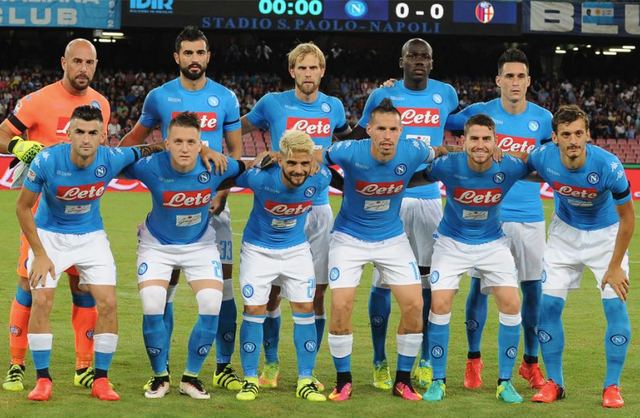 Source
Napoli
Napoli is one of the team which don't introduce as they are the one of the best teams in Serie, why? Because they are one of the team won had won the most match in Serie A and is standing at second place. Though they are far from being top one but still they are second team and is far the best team in Serie A. Napoli has been foremost the best team in Serie A. But that is not enough to be at the top of the table. Though they had match against Bologna which can be easy match to win, if we compare both teams till now. Napoli is standing at 2nd place with 79 points. As standing on second position they had won 24 matches, draw 7 matches and unfortunately had lost 6 matches. As being in higher position, all the people had more expectation on them and i hope that they can that hope up. Napoli had great history to turn any match in their side.
In the comparison between both team Napoli seems to be better team than Bologna and Napoli have the highest chance to win this match. Till now if we see the match of them against each other, they had played total of 23 matches in which Napoli had won 15 matches, Bologna had won 5 matches and had 3 draw till now. So, can it be 16 match win for Napoli or will this 6 match win for Bologna or for the fourth time this match will draw. To know that we have to watch this match. My prediction is Napoli will win this match with the score of 2-0.
These are my thoughts on both teams and about this match.