4 Ways to Use Aloe Vera to Treat Acne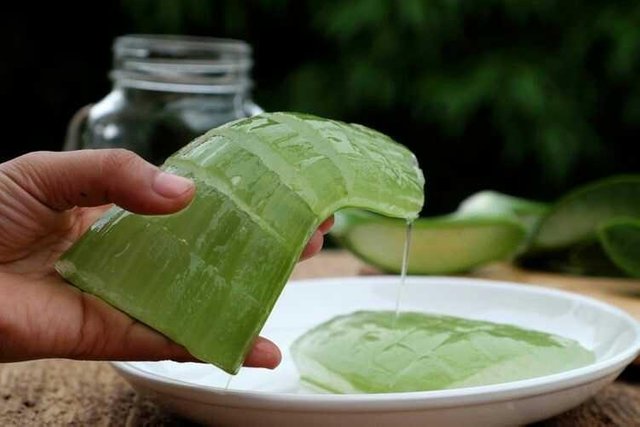 Aloe vera is one of the famous acne medications. Not only does it help treat acne, it also helps treat sunburn (either by hot objects or by sunburn aka sunburn), heals wounds, and mild scratches.
Aloe vera contains gibberellin and polysaccharide hormones that act as antibacterials to help kill acne-causing bacteria.
It is a natural substance that also helps remove excess oil, dirt, and dead skin cells which further cause clots in the skin pores and cause bacterial infections.
Aloe vera also helps stimulate cell growth so that damaged skin will heal faster and leave little scars.
In addition this plant also acts as a natural anti-inflammatory that helps reduce redness, inflammation, and pain associated with acne.
The sedative properties contained in aloe vera serves as a pain reliever when applied to the infected part. Aloe vera will enter into the deepest layers, withstand pain and relieve inflammation.
Not only that, the content of antioxidants and vitamins and other minerals in the gel helps reduce pain and treat acne prone skin.
What kind of aloe is good for acne treatment?
Always use fresh aloe vera gel taken directly from aloe leaves.
Because the original and fresh aloe vera contains all the essential qualities that are very effective in treating acne, including relieving the skin from irritation, inflammation, and harmful toxins.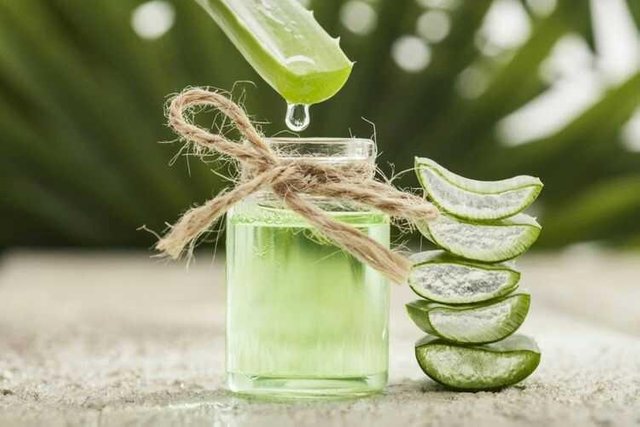 How to Use Aloe Vera for Acne
Ever since, many people use aloe vera for acne. Not only on the face, aloe vera can also treat acne on the back, chest, scalp, and so forth. Here's how to use aloe vera for acne.
Method 1: Aloe vera fresh
Take the leaves of a new aloe vera and press to remove gelnya.

Kemudian apply the gel on the skin that is infected acne.

Repeat the process twice a day for at least a week to get rid of acne.
Method 2: Mixed with lemon
Take the aloe leaves and press out the gel (cut the leaves and press until the gel is out).

Place the gel in a blender.

Add one lemon or lime juice and then mix it.

Then store this aloe vera lotion in the refrigerator.

Apply face lotion like face mask every night before bed.

Let stand for a night and clean face in the morning.

Repeat the process regularly, until recovered from acne and leave no wounds.
Method 3: Blended honey and turmeric
Take a fresh aloe vera gel and add a little turmeric, honey, milk, and a few drops of rose water.

Mix and then apply this lotion on the skin part infected with acne.

Let stand for 15-20 minutes and wash with water.

Continue this process regularly to get rid of acne immediately.
Method 4: Aloe vera face mask for acne
Take the aloe leaf and boil it in water for several minutes.

Add the honey and mix it. Apply this lotion to the skin as a mask (wipe gently when applying it).

Leave for 20 minutes and wash with cold water.

Repeat the application of this mask regularly to eliminating the problem of acne.
Try all of the above methods according to the availability of safe and easy-to-find materials.
Do not forget, always test the effect on the skin on the hands before starting on the face, especially for the first time trying to use aloe vera for acne.
 Follow Me @muhammadibra


May Be Useful
Thank for all Steemians in visiting my blog
---
---
See You On The Next Blog
---
---