5 Steps to Teach Children to Apologize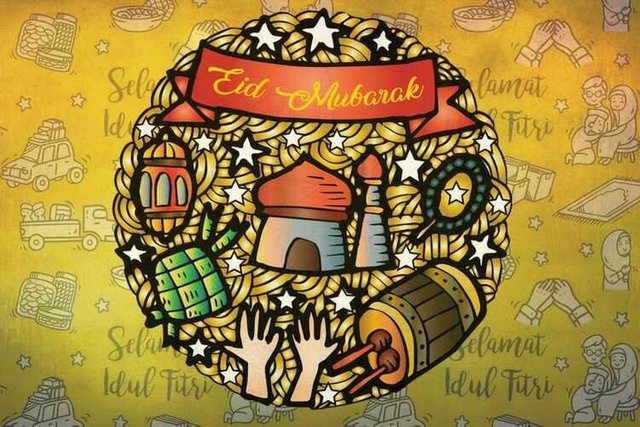 Eid al-Fitr is a good time to teach children about the meaning to forgive each other, including to dare to admit mistakes.
Everyone must have done something wrong, whether intentional or not. But there are people who are embarrassed to admit mistakes, even mistakes are often covered in a way to avoid and can cause new problems.
Though people who dare to admit mistakes will get the experience of life for the better.
Admitting mistakes needs to be trained since early childhood. Because even a child age has made a mistake.
Need to be done so the child will learn to admit mistakes:
1. Teach children to be honest
That attitude reflects the existence of the match between the heart, words and deeds, the attitude as it is, not covered up or not lie.
The attitude of the child is still innocent so it will be very easy for us to practice to be honest. But the child will be difficult to be honest if every child's wrongdoing is scolded by his parents or punished. This will make the child afraid to admit mistakes.
Give rewards or rewards and support as small and as heavy as any child's mistakes.
2. Teach to conclude together the results of mistakes and correct mistakes.
Suppose our children make a mistake for throwing banana skin at random and there are others who slip.
At that time parents can awaken children. "Ade was mother see throwing litter carelessly, so friend Ade falling slip banana kuit. Come on Ade apologize and we take the skin of his banana together ! ".
Encourage the child to immediately apologize and ask him to take back the banana skin and throw it in the trash. Keep away from self-judgment without providing solutions when children do wrong.
3. Give a sense of security and do not force children to admit mistakes
Do not force or be angry if the child avoids and still afraid to admit mistakes. Children will be increasingly afraid that parents push and force to admit mistakes.
Give support and security to the child. If they already feel safe, usually the children will be honest and dare to admit mistakes.
4. Teach courage to the child
To admit mistakes takes courage. If the child has not dared to apologize, parents can accompany the child to apologize for confidence arises in the child.
5. Give a real example and exemplary
Children are master imitators. What their parents do will be an example for them. Therefore when parents make mistakes and are known to the child, do not be ashamed to apologize and admit mistakes.
Train the child to acknowledge mistakes and apologize will provide an excellent effect for the growth and development and personality of children, not only in Hari Raya Lebaran.
By willing to admit mistakes, anakpun will tend to socialize in the environment and can make a human character and noble character.
 Follow Me @muhammadibra


May Be Useful
Thank for all Steemians in visiting my blog
---
---
See You On The Next Blog
---
---