Travel day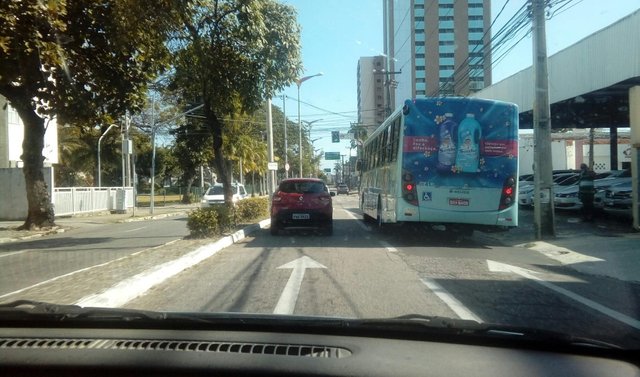 Today I spent most of the day traveling between the cities of Fortaleza and Beberibe.
Early in the morning I received a request for service at the MANANU confection factory where I service.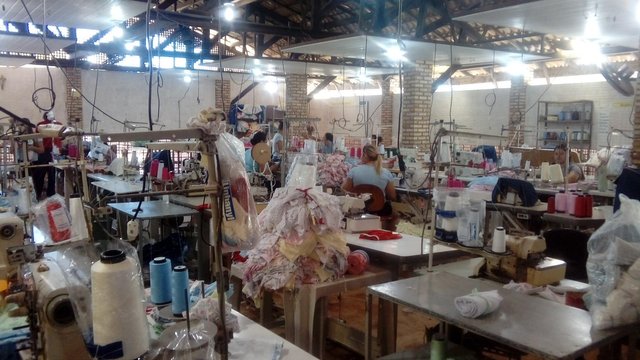 I was already close to lunch time and took advantage of the seamstresses' break to repair the machine.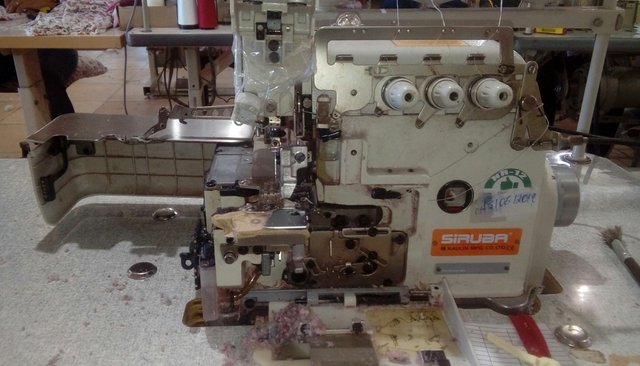 It was a SIRUBA 747K overlock and featured various defects such as bent needle and unregulated loopers. After the expertise I came to the conclusion that unskilled person tried to repair the machine.
The repair lasted 2 hours, the loopers were rectified and later adjusted and the guards were adjusted.
The machine was tested and perfect.
Time now to return to Fortaleza for tomorrow to meet scheduled appointments.
Photos by @pataty69

Dia de viagem
Hoje passei a maior parte do dia viajando entre as cidades de Fortaleza e Beberibe.
Logo de manhã recebi um pedido de assistência técnica na MANANU fábrica de confeções onde eu presto manutenção.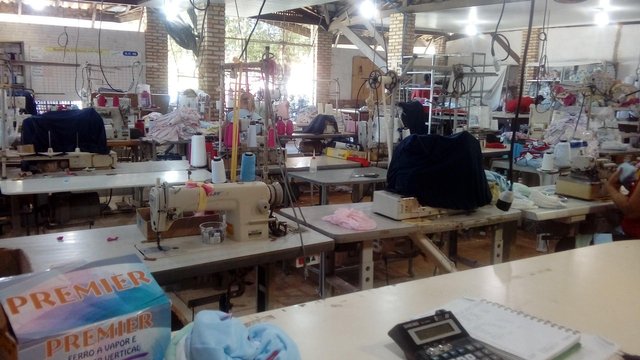 Cheguei já perto da hora de almoço e aproveitei a pausa das costureiras para reparar a máquina.
Era uma overlock SIRUBA 747K e apresentava vários defeitos como agulha torta e loopers desregulados. Depois da perícia efetuada cheguei á conclusão que pessoa não capacitada tentou reparar a máquina.
A reparação durou 2 horas, foi efetuada a retificação dos loopers e posteriormente a sua regulagem e dos protetores tambem.
A máquina foi testada e ficou perfeita.
Tempo agora de regressar a Fortaleza para amanhã cumprir os compromissos agendados.

VOTA AQUI @steemitportugal WITNESS


---
ptgram power: | faça parte | grupos | projetos | membros | | ptg shares | trilha premium | fórum externo | fórum na blockchain | siga: | @brazine | @brazilians | @camoes | @coiotes | @dailycharity | @imagemvirtual | @msp-brasil | @ptgram-power |

---

Gif by @aleister
Know my curation trail project
link-
If you would like to delegate to GRAFFITY HUNTER project by @pataty69 you can do that by clicking on the following links:
10SP-25SP-50SP-100SP-250SP-500SP-1000SP-
Be sure to leave at least 50SP undelegated on your account.