Horned ghost crabs | Ocypode ceratophthalmus
This crab has a pair of body parts that protrude long up. Thus, this animal is called a horned ghost crab or a horned ghost crab. Named the ghost because of its disguised ability that can not be detected by predators or enemiesThis crab I found on the beach in Sawang - Aceh, this crab does not move much like a small sand crabs that roam the sand and the amount is also very much. Usually this crab is spending at night, like the name of ghost crab, but on that day I found her on the beach.
The crab is also referred to as an expert in disguise, because its undercover ability can help this crab to shelter from predatory attacks. These crabs have a habit of wetting themselves with seawater regularly. They must also return to the ocean to release their eggs.
The crab is also able to dig the sand as deep as a few meters to where he lived, on that day I did not see this crab is digging sand.
As I explained earlier, this crab just stayed in place and did not move a bit, maybe he was resting or ill. I also do not know why he does not move. I just took a few photos, because these crabs rarely I find.
---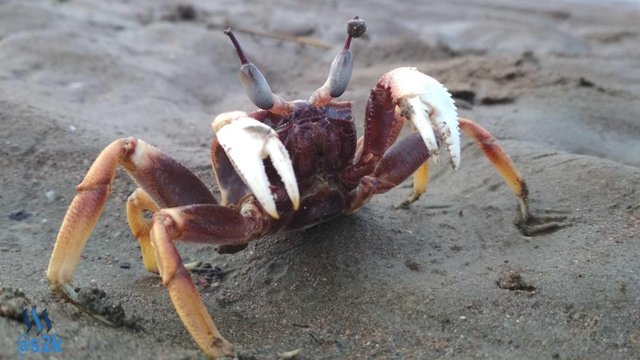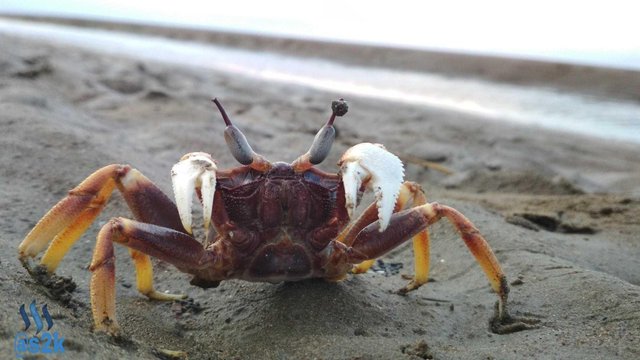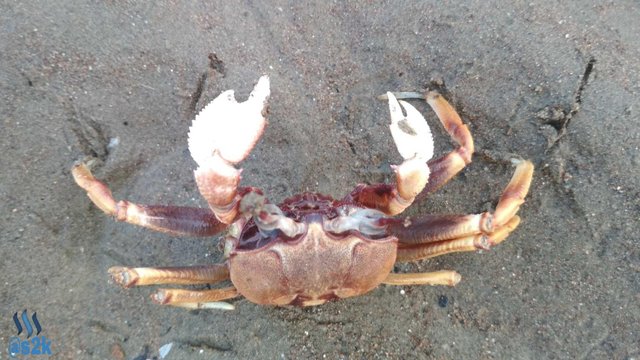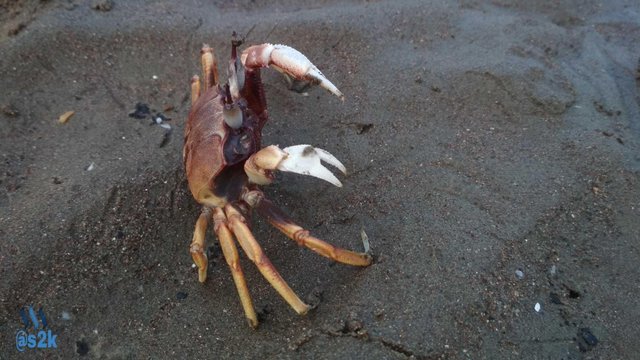 ---
---
Thanks for visiting my blog

Follow me

@s2k

---

---

Pictures taken using smartphone camera, Xiaomi Redmi 4X by adding a macro lens.

---

---

---

---