Jumping Spider | The beautiful little predators
Spiders include insectivorous animals (Carnivores), as most spiders are indeed predators, who wait for prey to pass nearby while hiding behind leaves or elsewhere.
This little spider is a very beautiful creature, although small, but they are a formidable predator and incredibly fast.
I found this little spider on a wildflower, moments later I also saw one type of flies that approached the flower,with the speed that this spider possesses does not take a long time to catch its prey namely hoverflies.
After getting the prey, this little spider did not go straight away so I could take some pictures of a small spider with a flower fly in its mouth.
Despite catching flies in his mouth, this spider is still jumping up and down so I have a little trouble getting this spider image.
---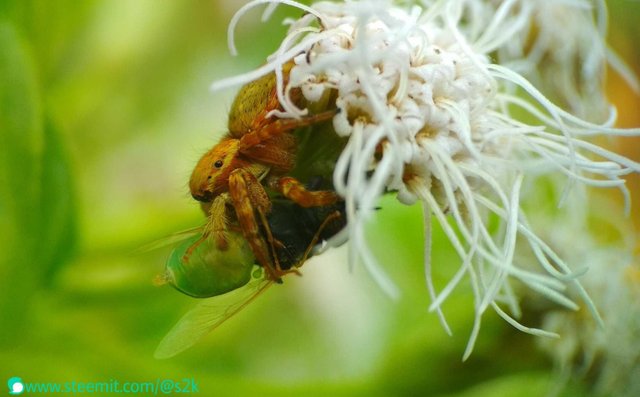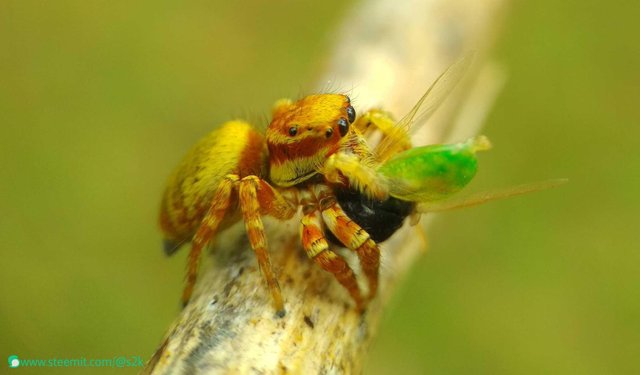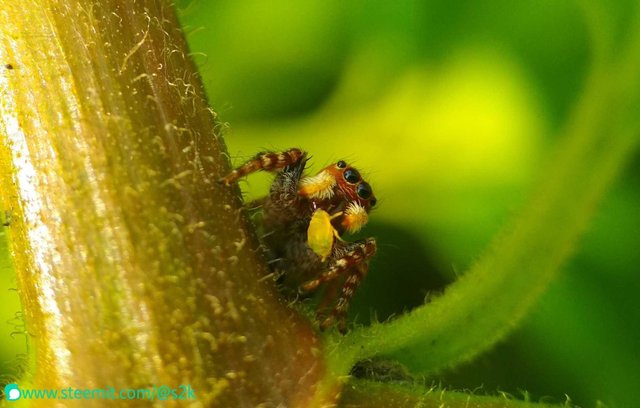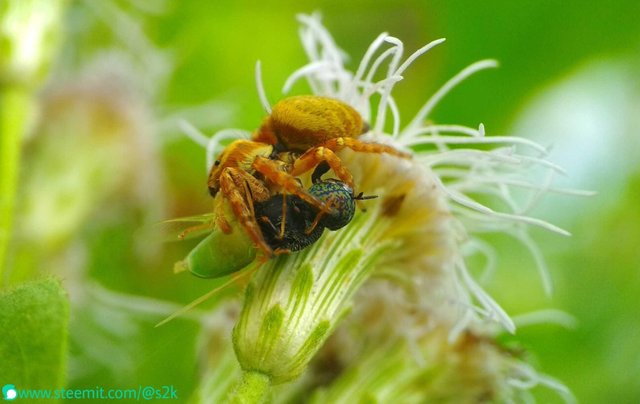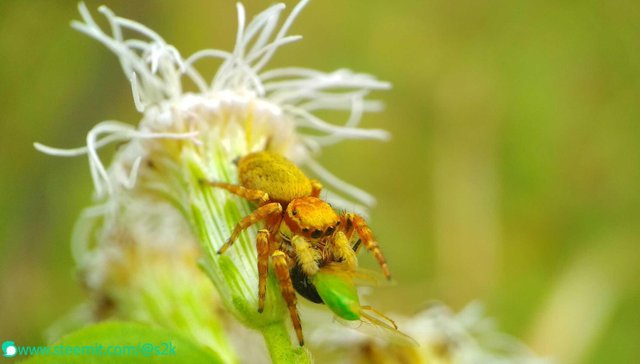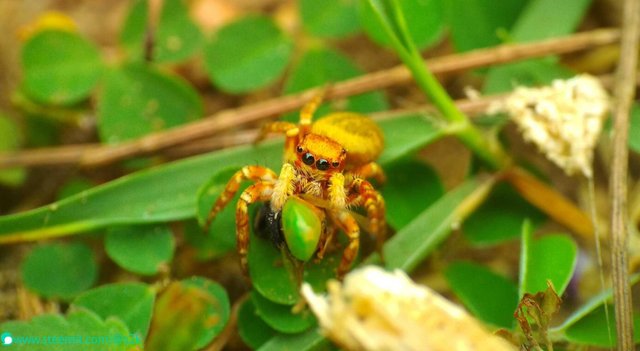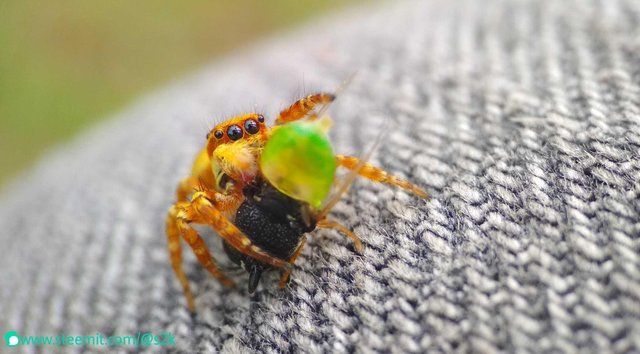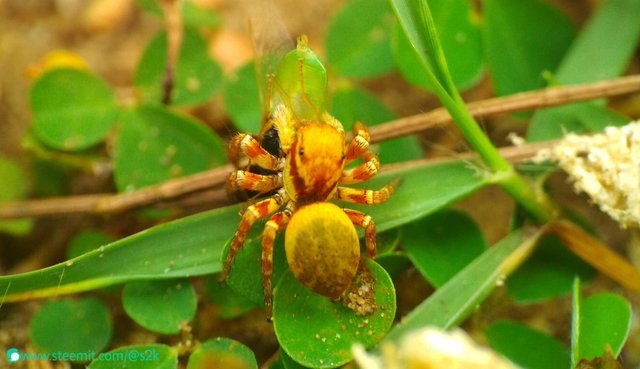 ---
Thanks for visiting my blog

Follow me

@s2k

---

---

Pictures taken using smartphone camera, Xiaomi Redmi 4X by adding a macro lens.

---

---

---

---