Poh-poh droe ngen Sie Kameng
In order to succeed the meeting between village heads in the sub-district of Syamtalira Aron, as well as with the sub-district head change, the village heads held a meuramien event on the beach, Meuramien is a term used by Acehnese to describe cooking and eating activities together somewhere, such as on beaches, rice fields, and others.
In this meuramien activity, the committee has agreed to cook goat curry or better known as "sie kameng". In the morning, I was contacted by one of the event organizers to help with the activity, everyone who wanted to go meuramien was getting ready with all the equipment needed, Starting from a cooking stove, spices to cultivate various foods, and goats for slaughter, two goats were prepared in the event.
That morning we left by using a car filled with the equipment needed, when we arrived at the destination of the beach. Pantai lancok Aceh Utara is our preferred place for meuramien, the beach looks quiet on that day because it is not on a holiday, usually if a beach holiday filled with local visitors to enjoy the beauty of the sea. After all the members reached the destination the goats began to be slaughtered, I along with the other members began to help cut the meat of the goats that had been slaughtered and cleaned it, some other members are also busy with preparing another menu of food. After all it is ready then goat meat cooked with spices typical Aceh.
During the day, goat curry was ripe and became the right time to eat, after the meal, the meeting between the village heads with the sub-district head begins, followed by a farewell with the old camat who has been transferred to other sub-districts.
---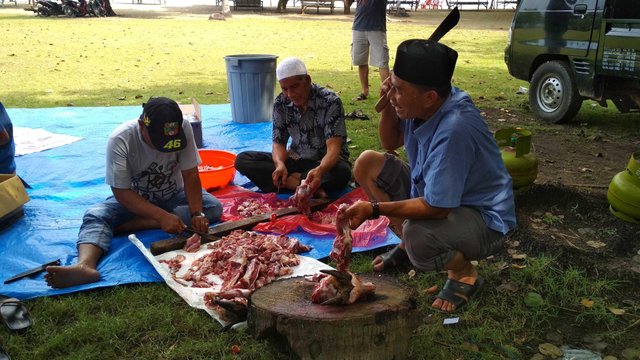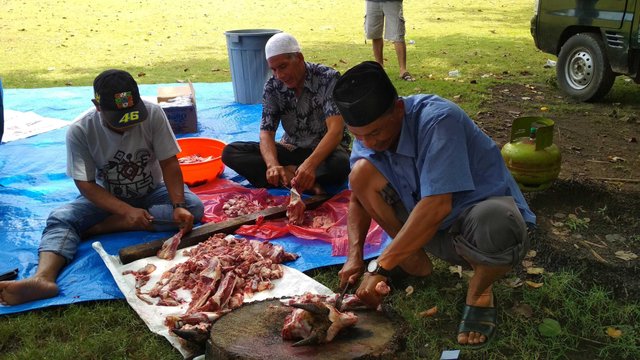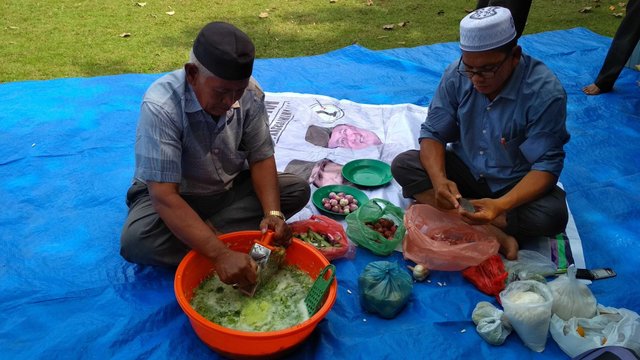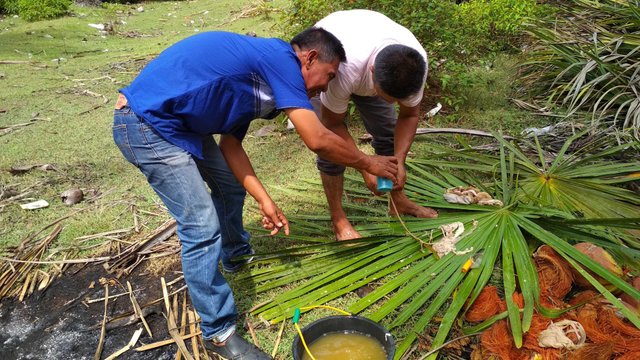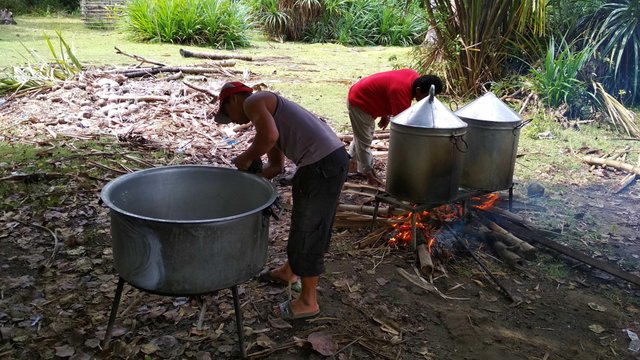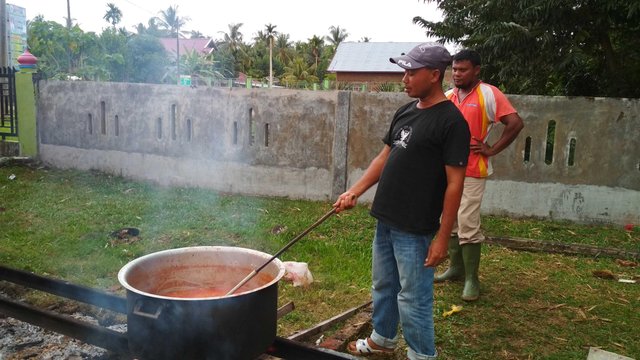 ---