The milkweed leaf beetle | (Labidomera clivicollis)
Among the leaf beetles I've seen, I've never found a color like this.This leaf beetle has a very beautiful color, with only two colors are able to make this little creature be special for me, whereas this beetle only has black and orange.
This leaf beetle belongs to the Chrysomelidae family, most of the leaf beetles I found were metallic green and black.
This beetle I found a few days ago when I hunted the photo of beetle or other small animals. This beetle is clearly visible among the green leaves because it has a bright color. And here are some photos of black and orange leaf beetles I share here, hope you all love it.
---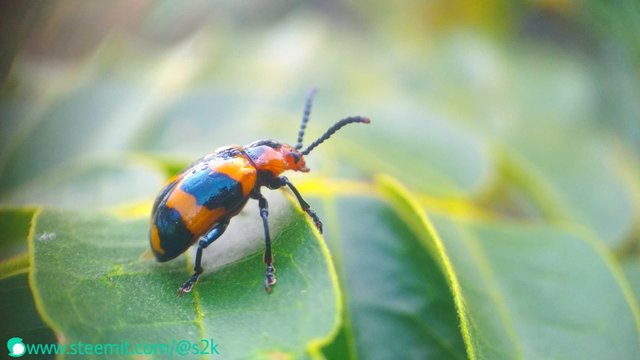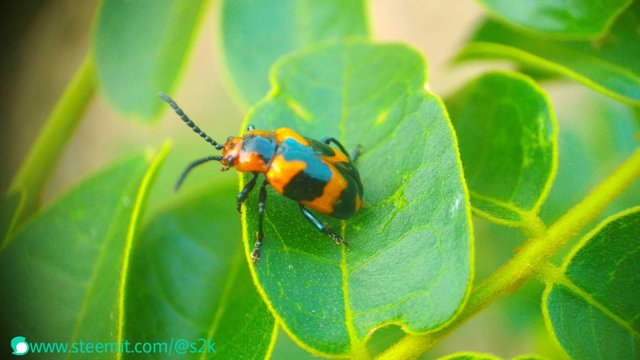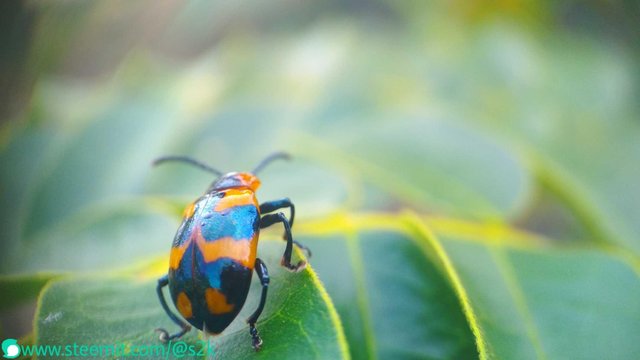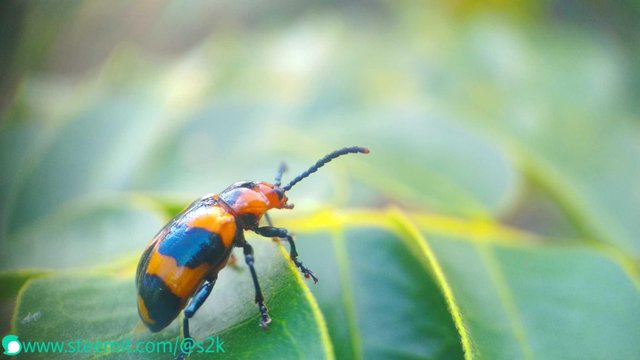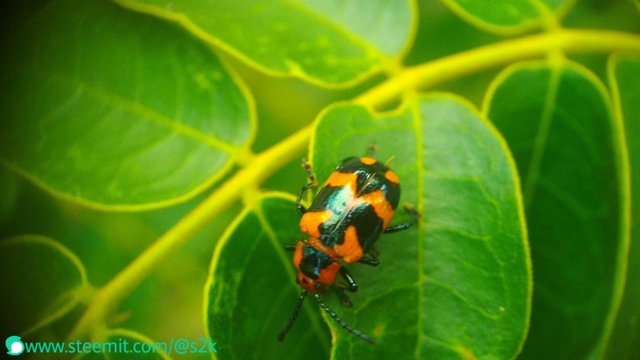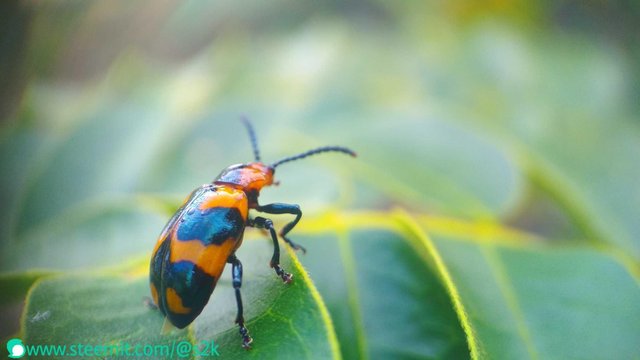 ---
---
Thanks for visiting my blog

Follow me

@s2k

---

---

Pictures taken using smartphone camera, Xiaomi Redmi 4X by adding a macro lens.

---

---

---

---