Unlimited artwork from Sand bubbler crabs
This little crab called the Sand Bubbler Crab (Genera Scopimera - Dotilla in Family Dotillida). The shape is quite small, which is about 1-2 cm. The color of the crab is similar to sand and moves very fast, so to take a picture of this crab we also have to have their own ideas in order to fool this crab. I managed to trick this crab by walking behind it and managed to take some photos of this crab.
These sand crabs have an unusual uniqueness, the crab bubbler lives in a burrow in the sand, where they stay inside the hole during high tides. When the tides turn, they come to the sand surface.
As the crab digs a hole in the sand, the crab will form patterns such as small balls of hundreds or even thousands to form a unique image when viewed from above.
These small and varied balls depend on how much food they are looking for. These crab foods are small organic particles present in the sand grains. These crabs are pretty clever because they make this pattern regularly. They rotate from the hole of their hiding place and flip the sandballs to avoid looking in the same place.
As their patterns grow larger they will look like works of art made by human hands, but that is all the result of the action of this sand ball crab. incredible is not it! even we sometimes can not do it.following some photos and artwork from this crab.
---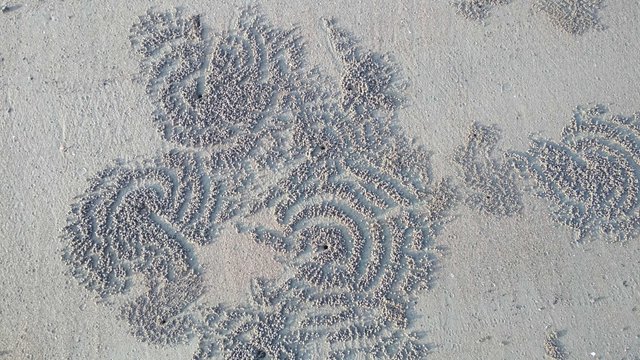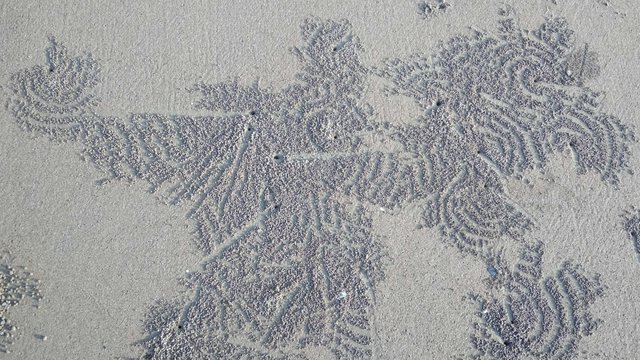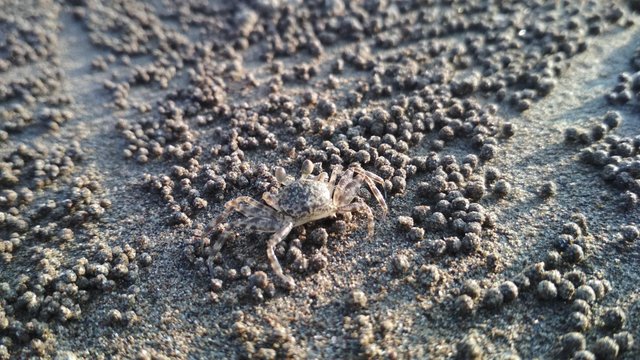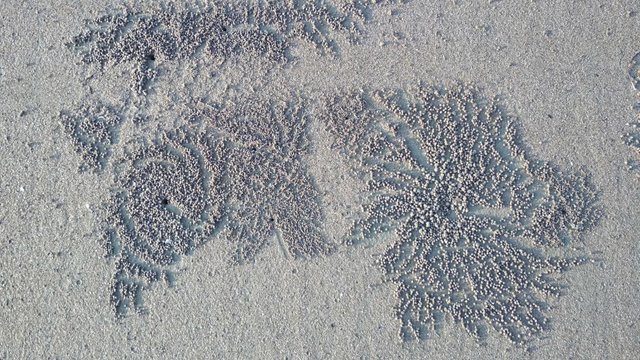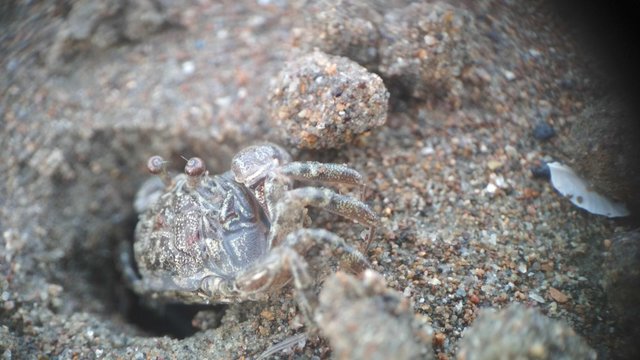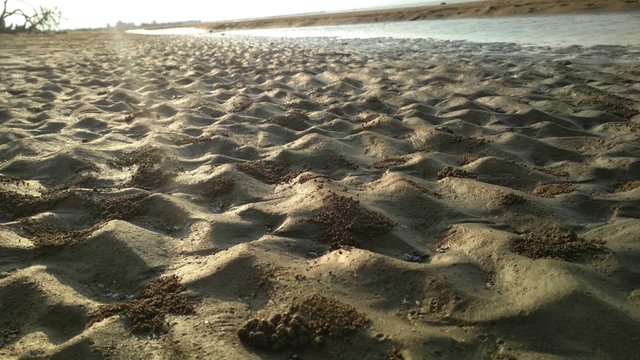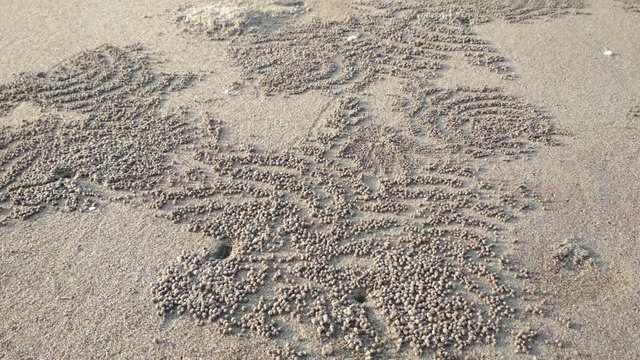 ---
---