View of rice fields after being harvested
Good afternoon all the friends steemit
How are you today......
Today's weather is very bright the activity feels hampered because the sun is very hot for today, but all that is just a trial for people who are looking for a living for their beloved family.
As people who live in rural areas as farmers, we all rely heavily on extensive rice fields, because farming is a permanent occupation of the population living in the village and around us.
Today I want to give a post about the vast expanse of rice fields in my area.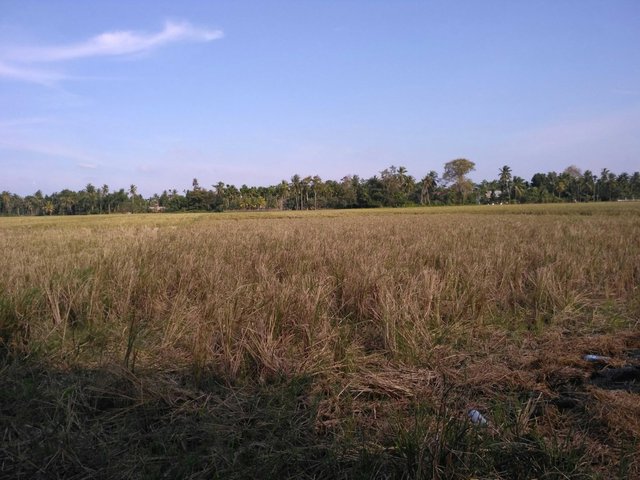 This is the view of the rice fields that have been harvested, only the remaining branches of rice plants appear on the fields, if we imagine a little like the atmosphere in Africa with a stretch of grass and also Egypt with the desert.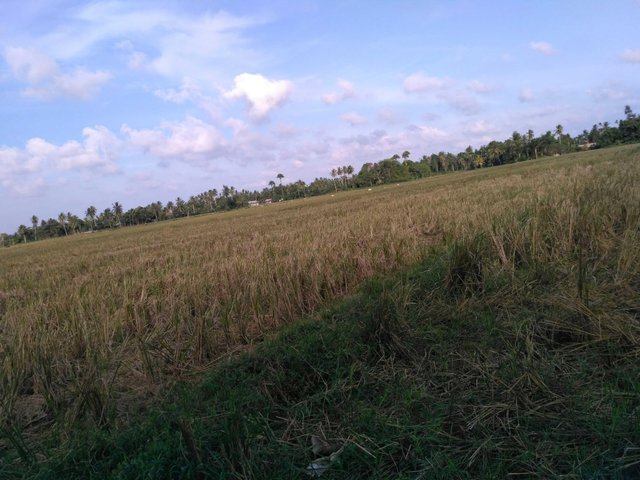 The condition of the rice fields after harvesting is indeed very beautiful if we take pictures with a good camera. Look at friends in the vast expanse of rice fields, livestock looking for food calmly, for example in my photo, some cows are looking for grass to eat, there are also goats roaming around the rice fields.
My post this time inspired by the beautiful expanse of rice fields in the village I lived in.