The Human Kindness Project – Romania– Happy day of my son's birthday but missing our daughter and sister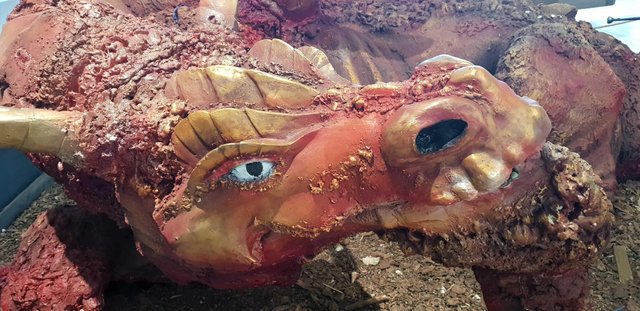 First of all I want to thank you from the buttom of my heart for your love, support and implication of how little and how much you could all give, to @guiltyparties , @alexdory , @alexandraioana26 , @alexvan , @surpassinggoogle , @drakos , @vonaurolacu , @reko , @bullionstackers , @good-karma , @esteemapp , @steemromania , @seyiodus , @steembasicincome and to each and my Steemit friends who shared a good thought and support towards my son's birthday for today!
As always, last night at 12 am I wished to Dragos "Happy Birthday" then we went to sleep.
Today I woked up pretty sad..tried to reach Sofia's grandmother's on the phone but she didn't answered..
I wanted to be able to bring her closer to my son but I couldn't reach her.
I was sad and dissapointed that my present or past husband didn't call at least to give a good thought..because he used to have good relation with my son..but I managed to pick myself up a bit and Dragos wanted to go see the new movie of the Avengers at the Sun Cinema in Bucharest which was at 3 p.m.
so we prepared and left around 2:30 with a cab because his grandmother camed along too and she can't walk for miles as she has severe condition with her pelvic bones..one isn't existing and she walks really bad.
So we got there..the tickets were pretty expensive, around 80 ron, we took a few fun pics as the cinema space was arranged pretty nice.
And we bought popcorn and juice and some nachos from the bar which were pretty expensive as well..around 75-80 ron..(before the film started, there was a comercial saying they hire and any can come on team and I was pretty much thinking to work with them part-time and maybe get free movie tickets and free bar:)) but it was just a funny thought).
After we got inside the cinema room and we could see a few trailers from the upcoming movies (which seemed pretty cool...for ex The Incredibles 2 or some other action movies coming).
Movie was great but the ending...well...I don't want to spoil it for you if you're going to see it:).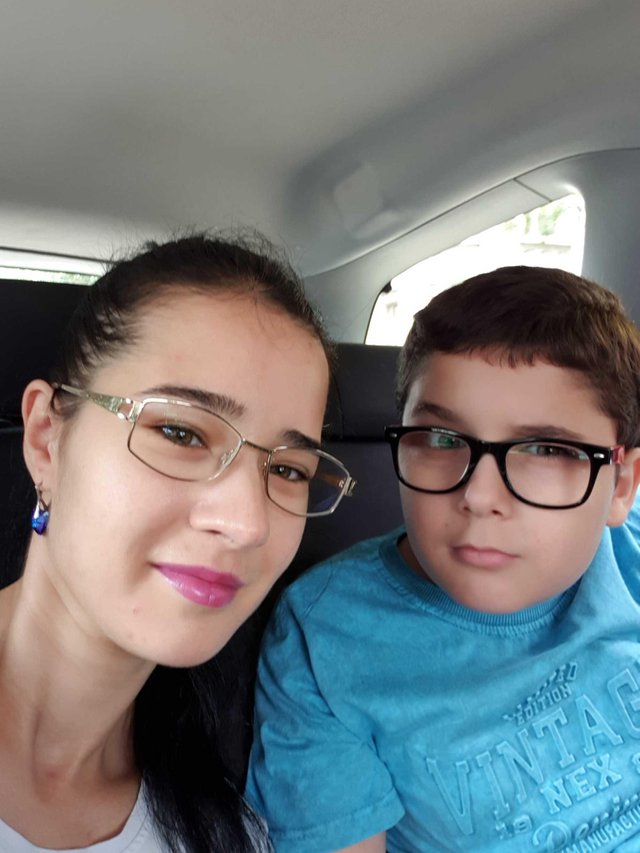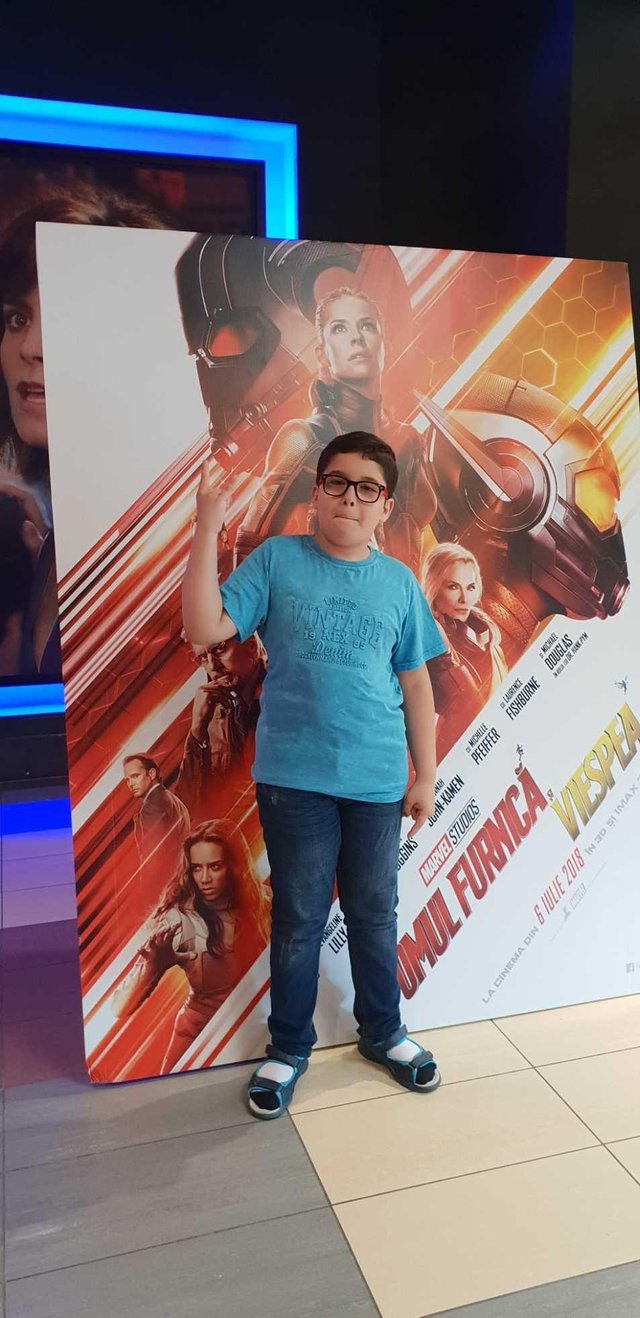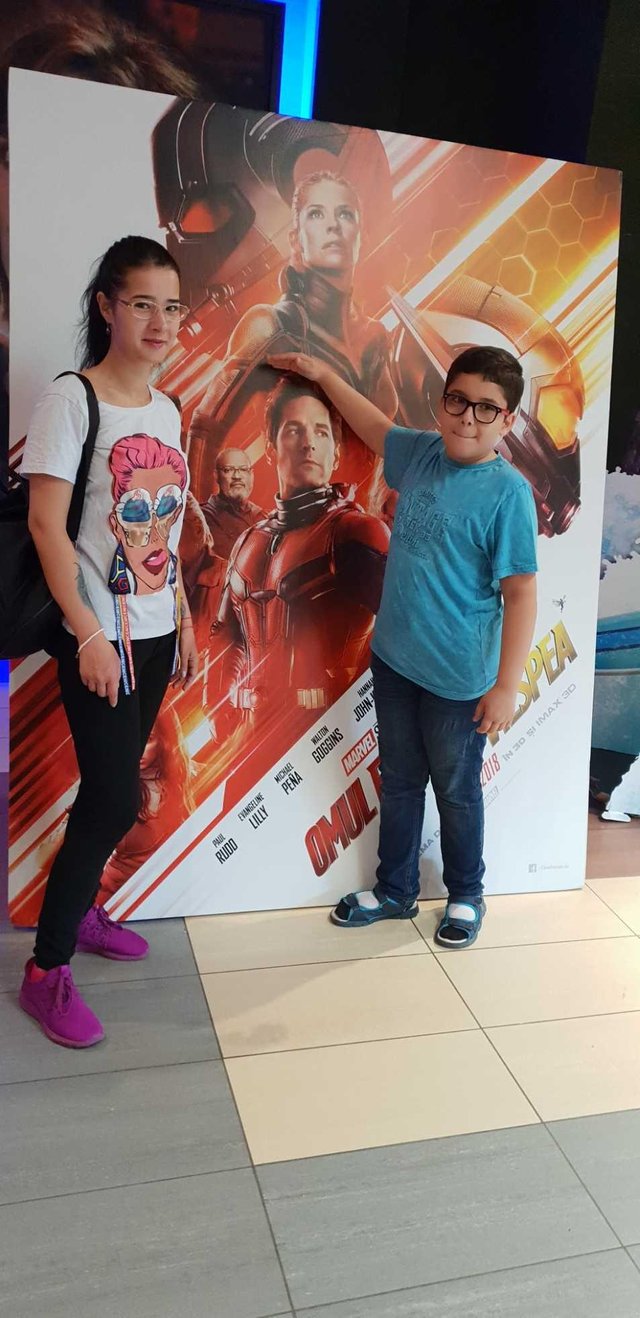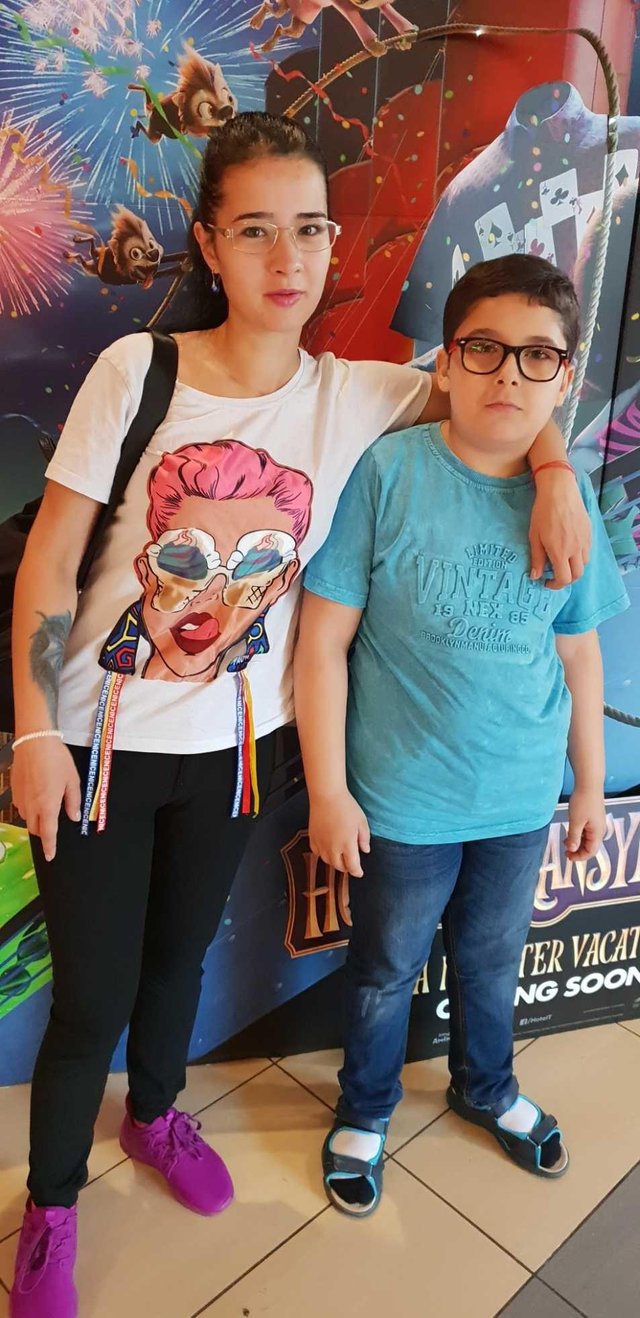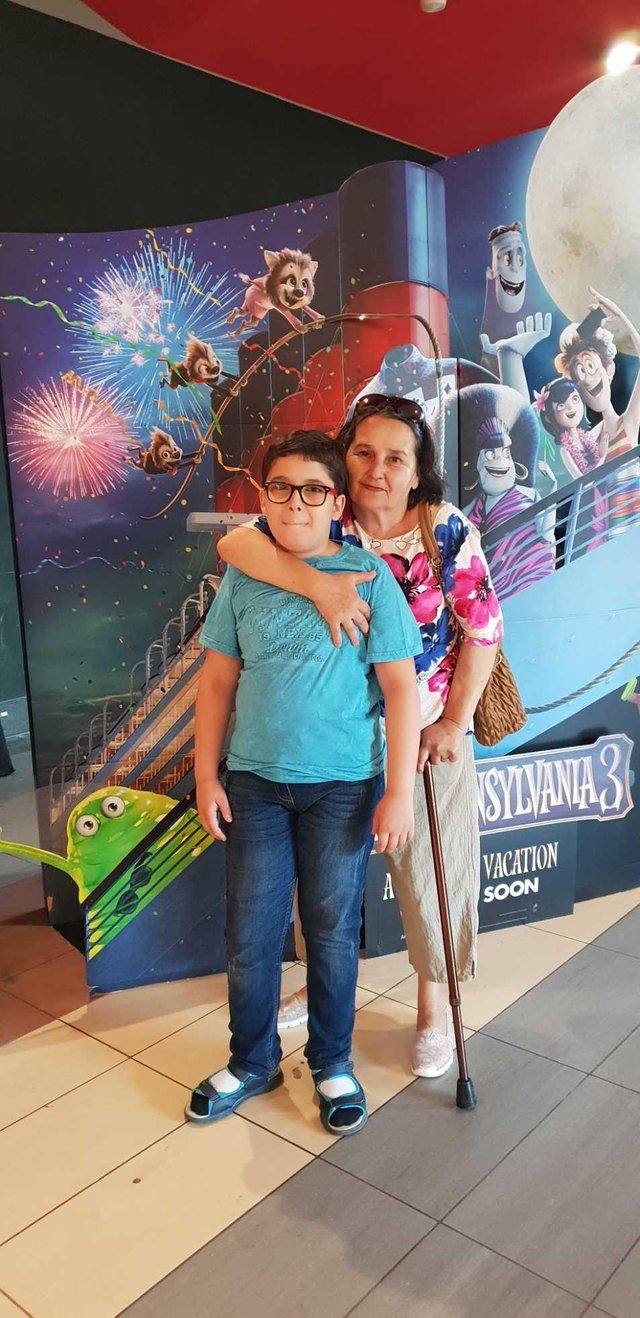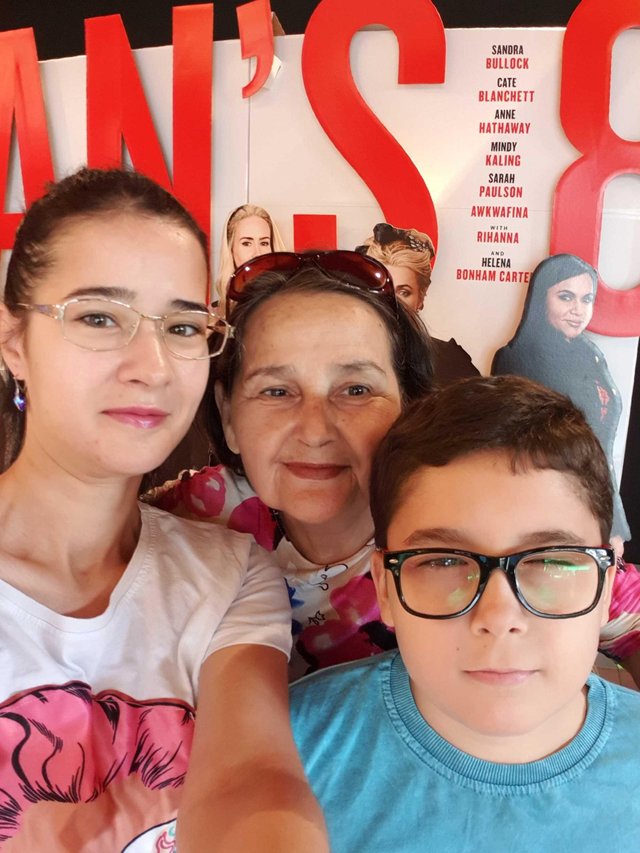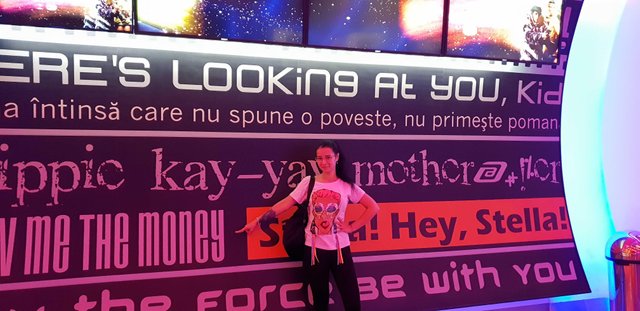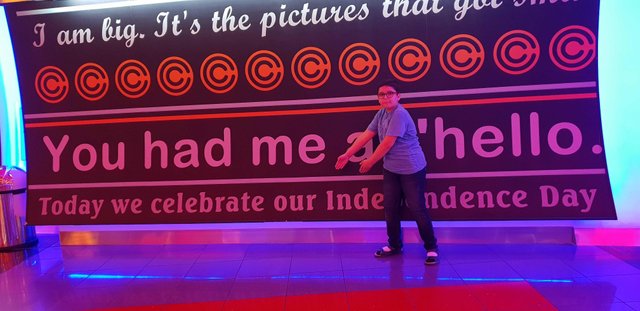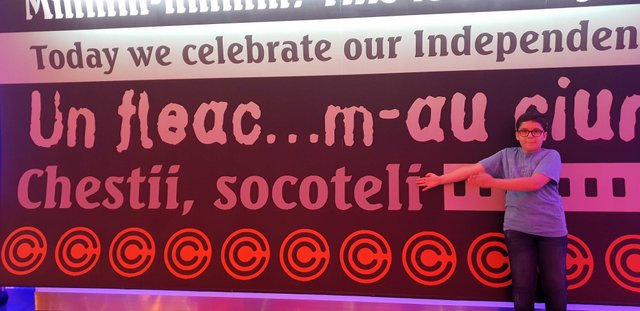 This pic I thought that it's hilarious because usually when he comes from school and I ask him what he did at school, he says "Oh..chestii(things)..." and the saying from the pic is a famous saying and fits how Dragos is answering most of the time:))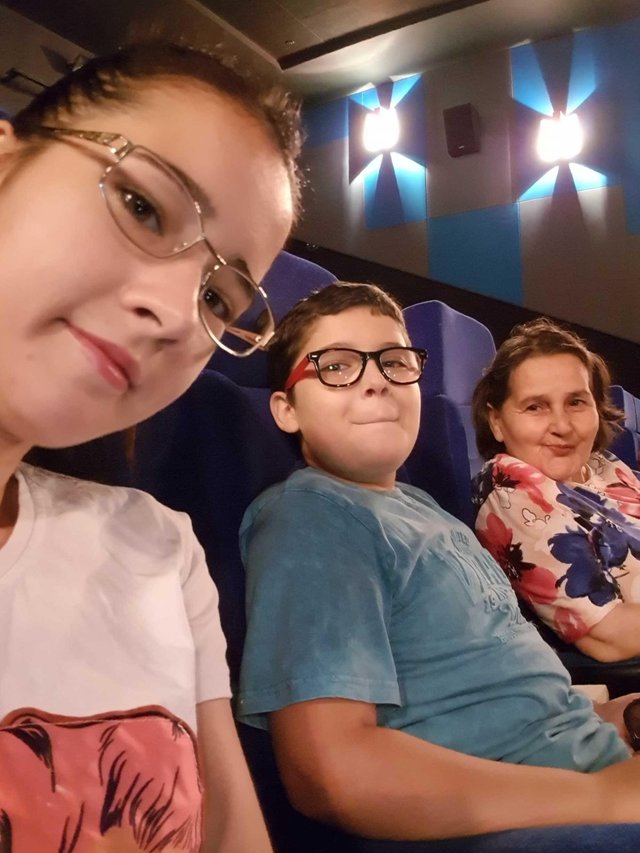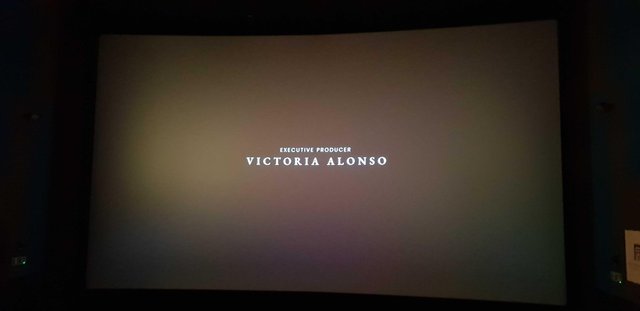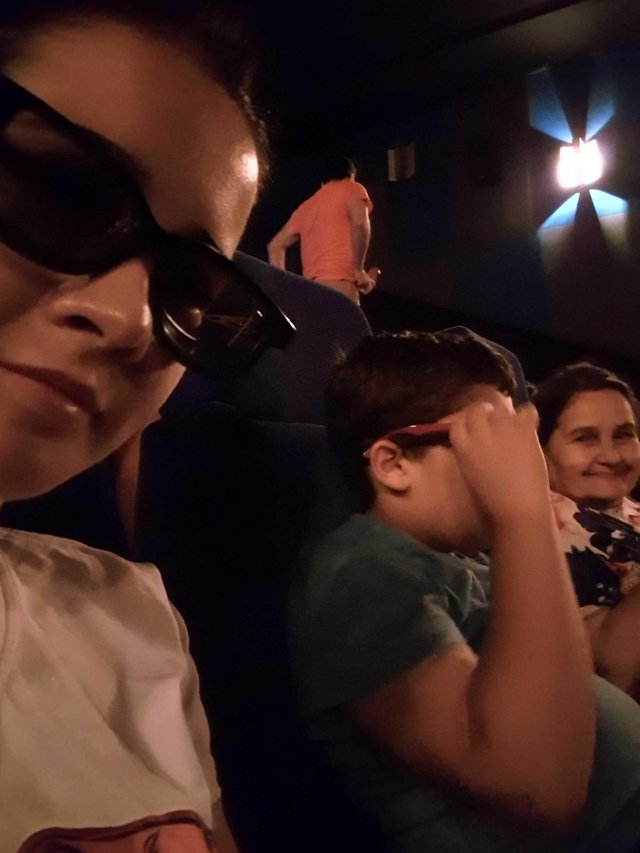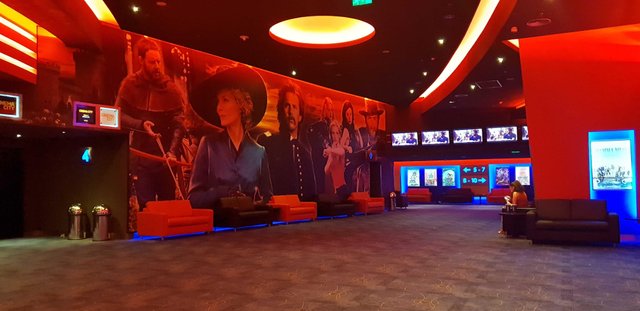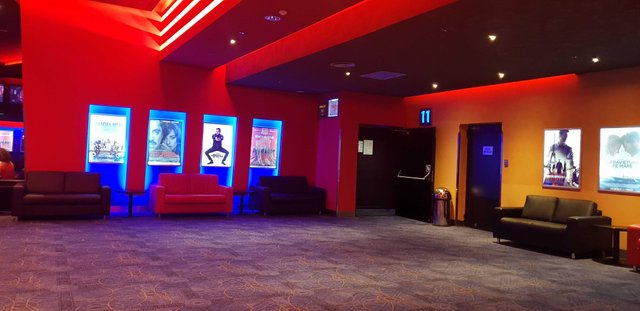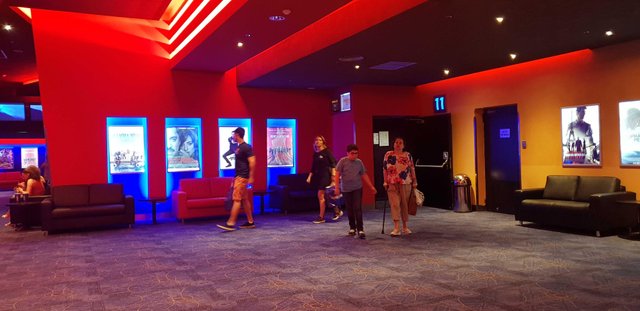 After I went for a smoke outside of the mall where it was the smoking place near Zvon coffee bar and Dragos and his grandmother went to check the bowling game prices..
The clouds were dark and it started raining too.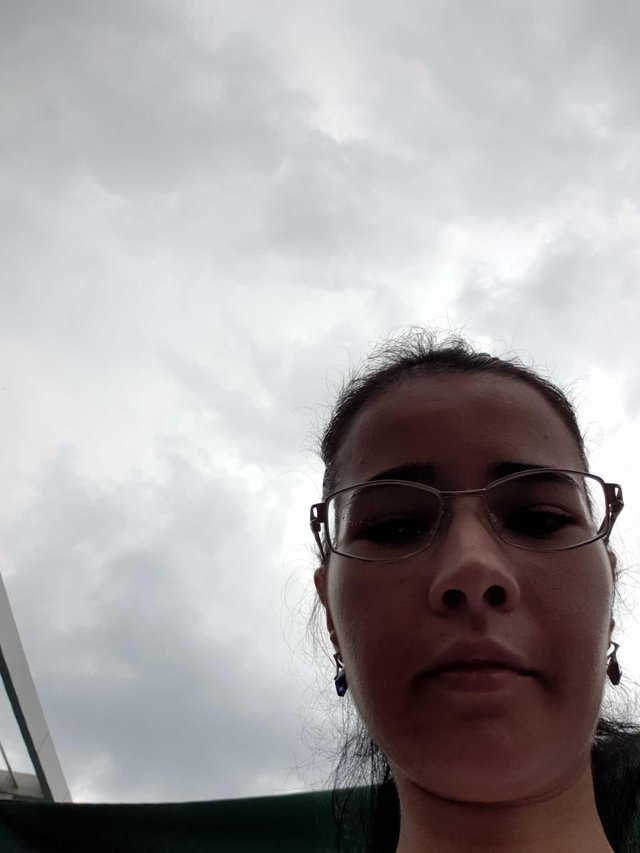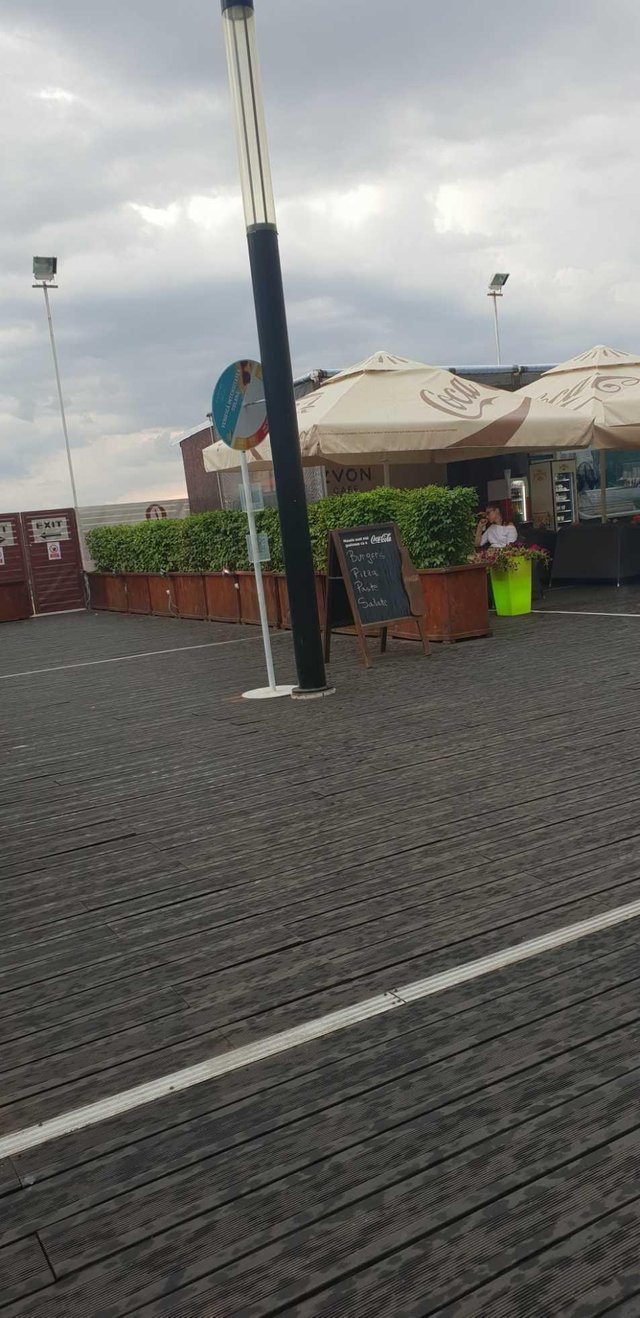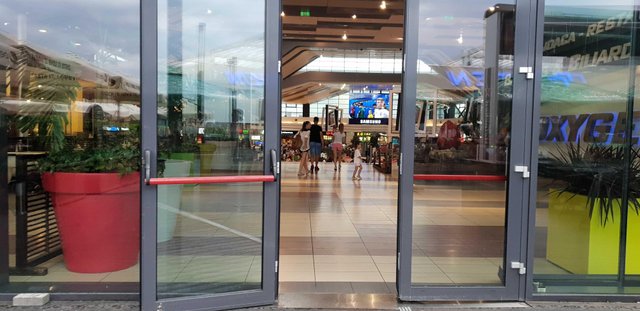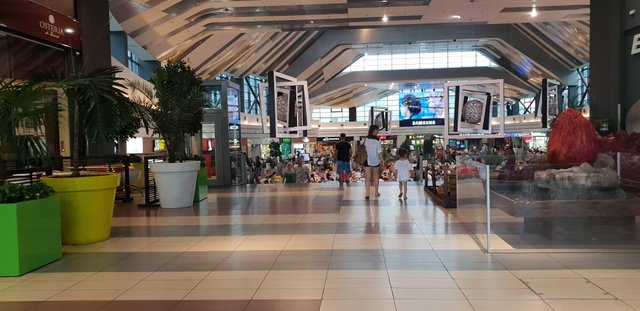 After I finished (which was pretty fast) we went together to check the prices and it wasn't too crowded..the game section was called Oxygen and the price was 130 ron for an hour..I asked if they have some coupons for kids birthday and the lady said a def. NO...and we had to leave pretty discouraged and sad as we didn't had too much money in our pockets.
When going out, Dragos saw this dragon which I liked it too and thought to shot some nice pics with it.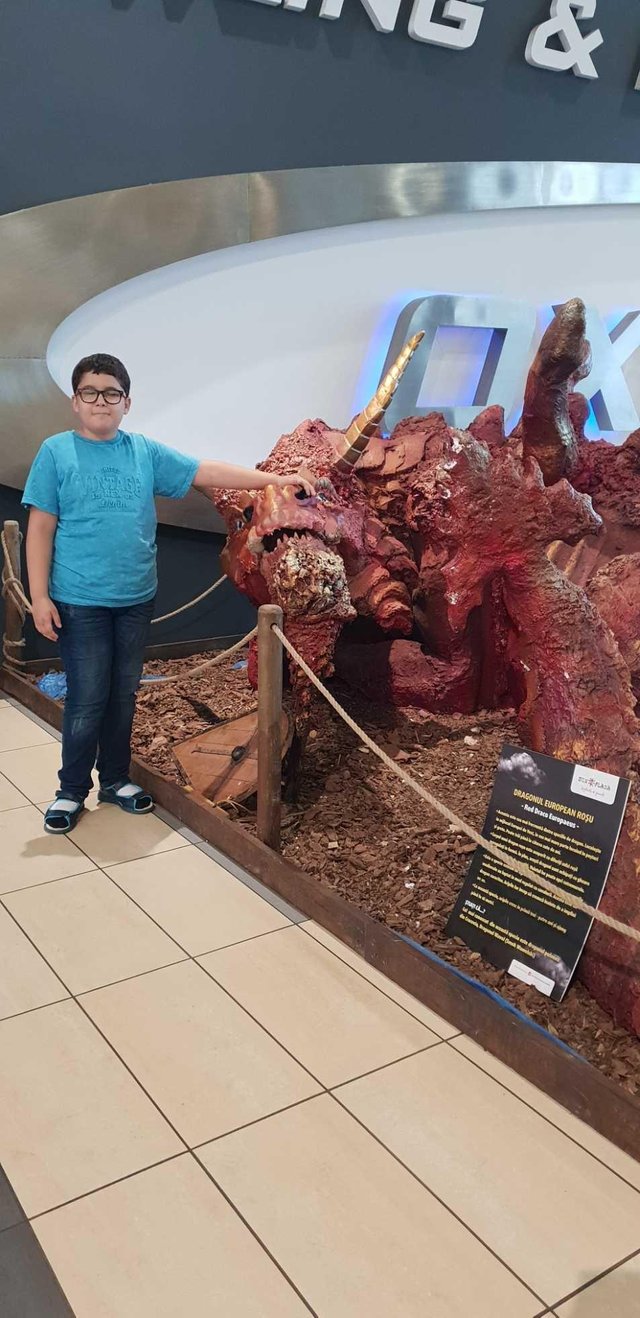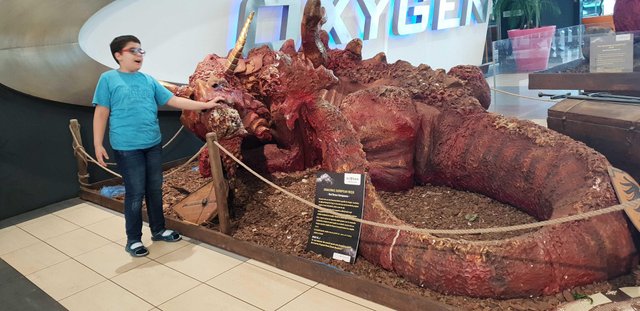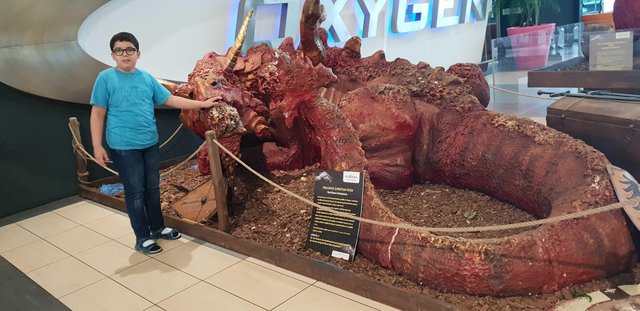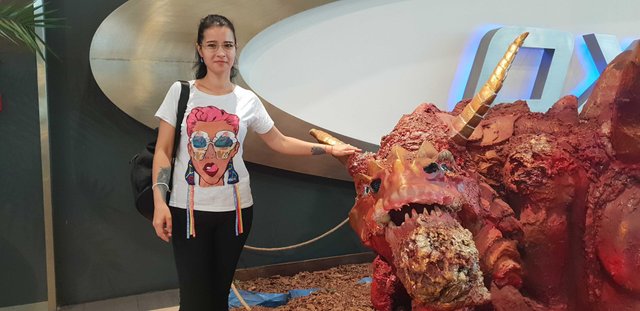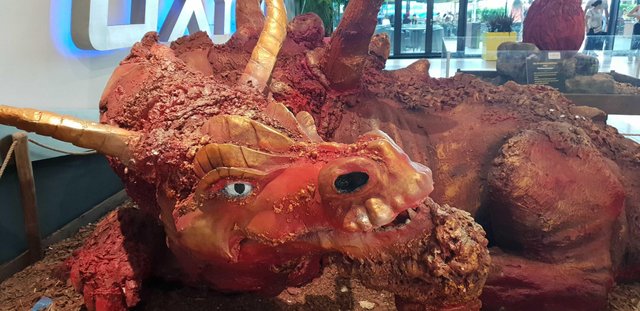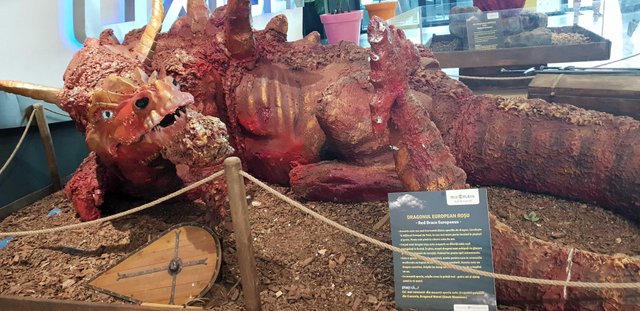 Then we bumped in the mall over some massage chairs which Dragos and my mom tried out.
I didn't wanted to try because well..you need something to have for massage not just some bones (as I lost a lot of kg last period because of not eating...I just checked and I got around 49.3 kg and no wonder I got hormonal problems and dizzyness) and you can see my mom's face when she tried for first time the chair..she was a bit shocked.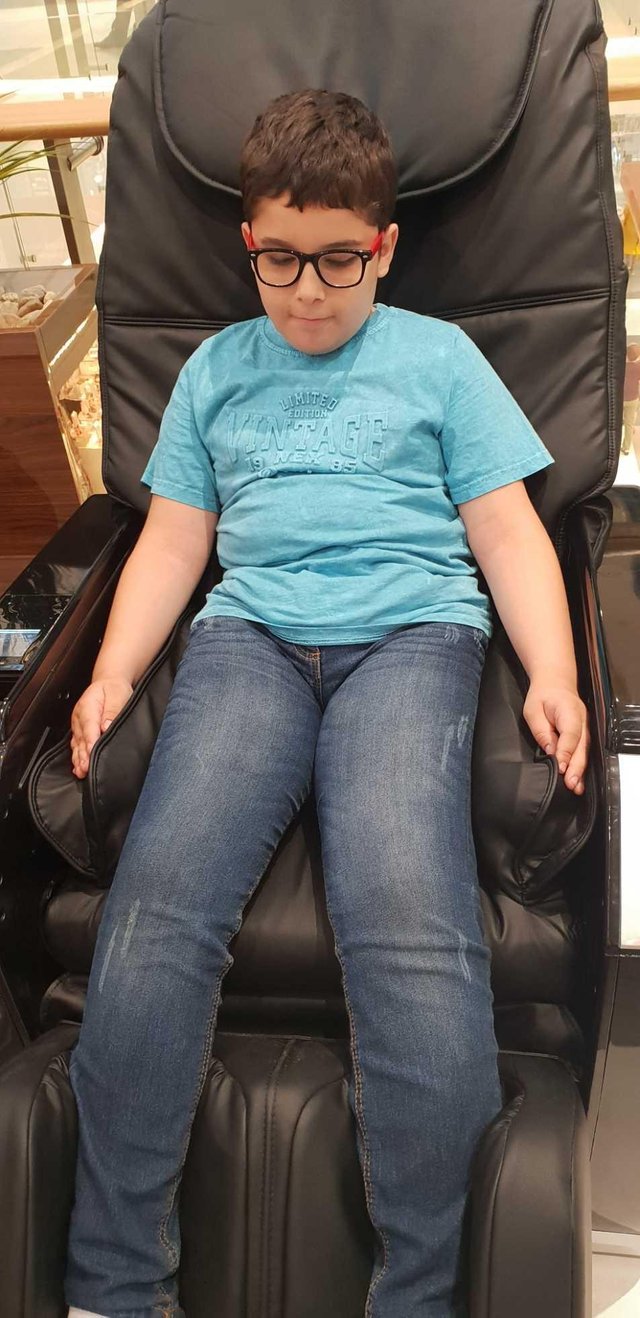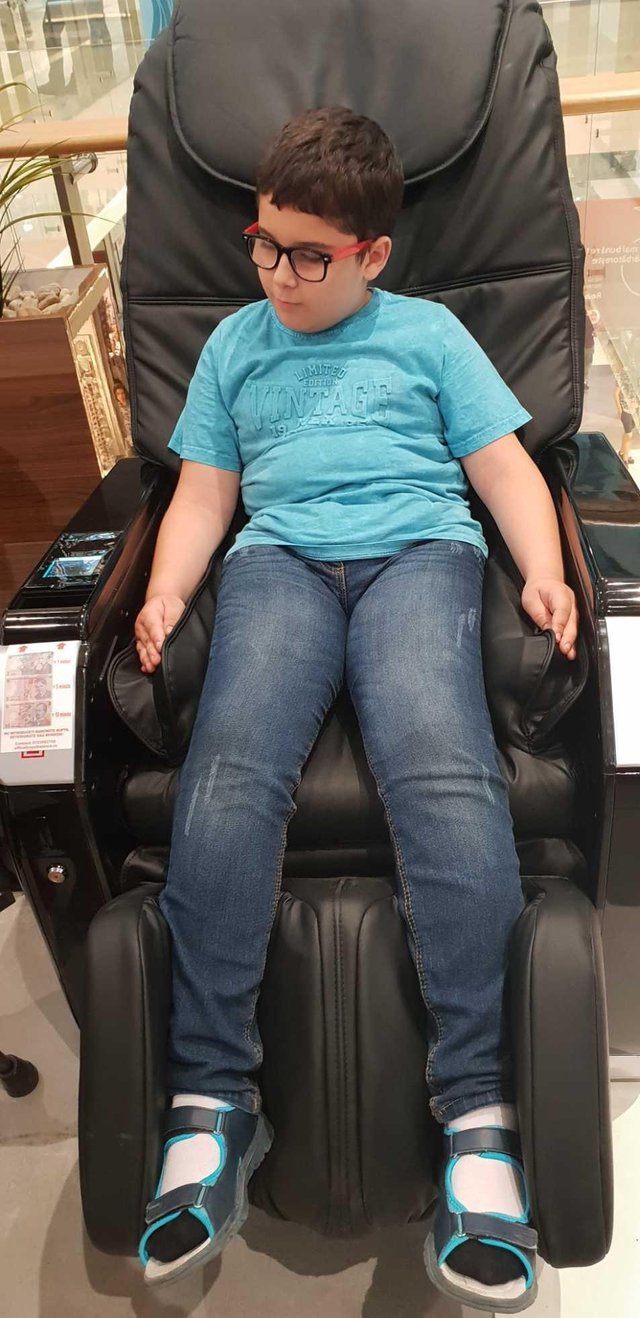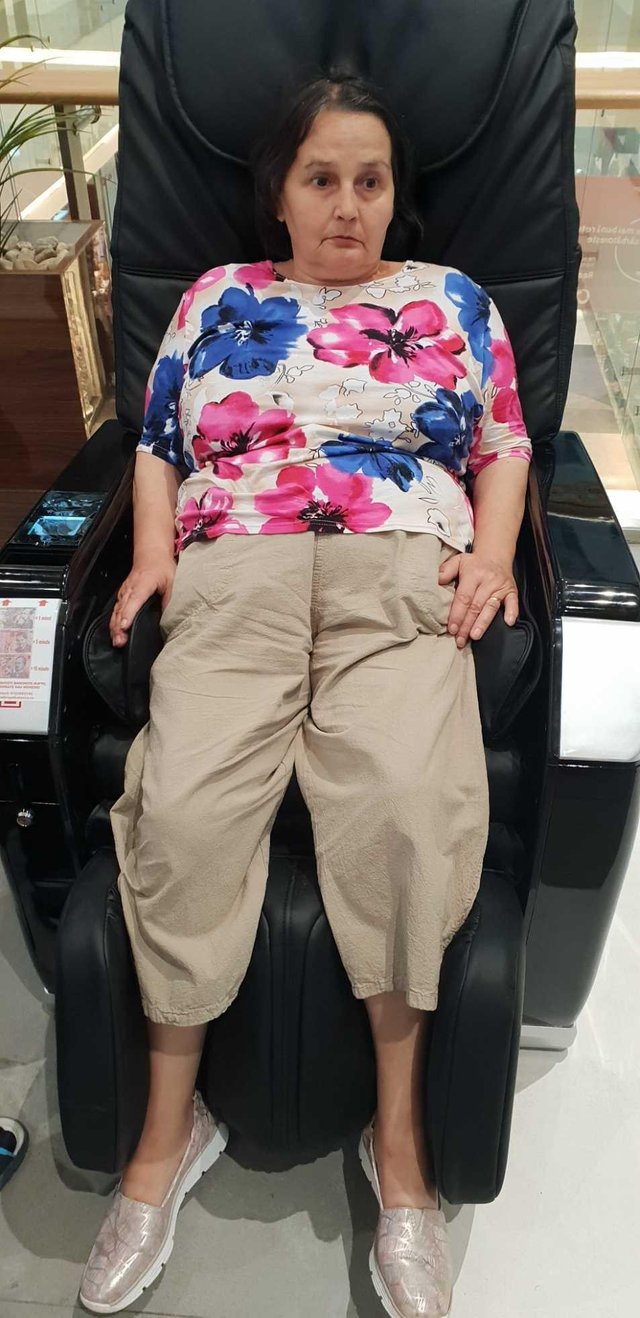 After, we bumped into Lego store and Dragos wanted in...I didn't but we still got in and Dragos got to see all the awesome toys around..he put his eyes especially on this: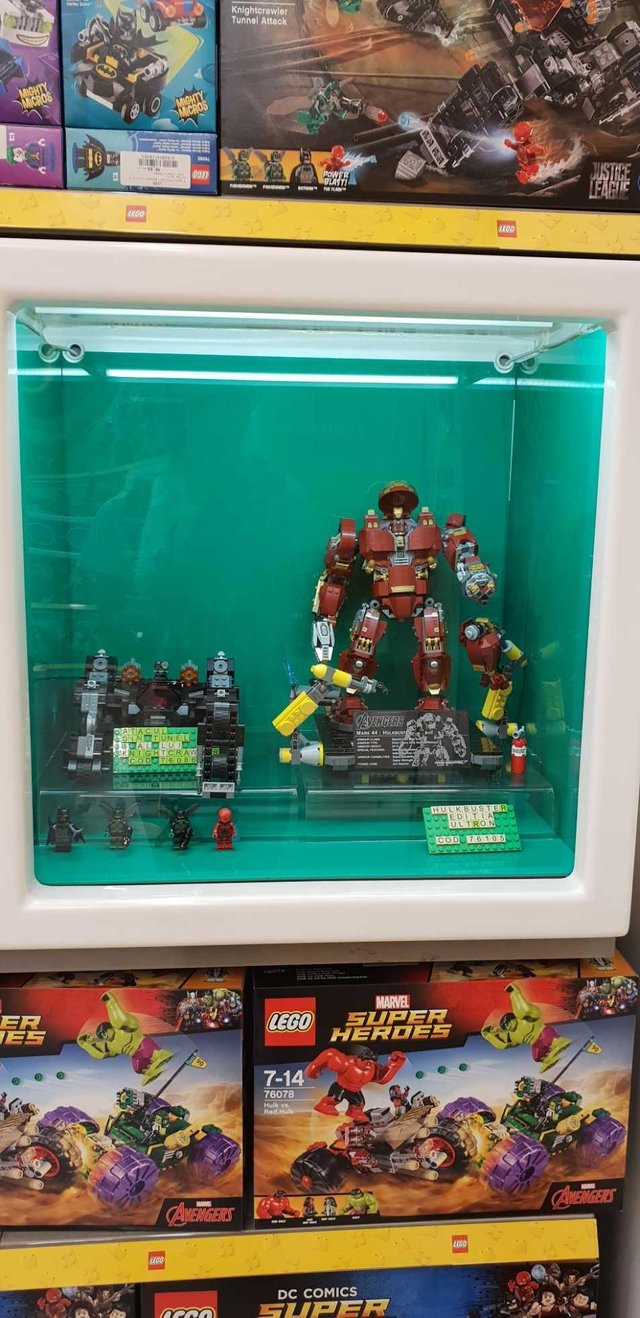 I couldn't buy it so we left..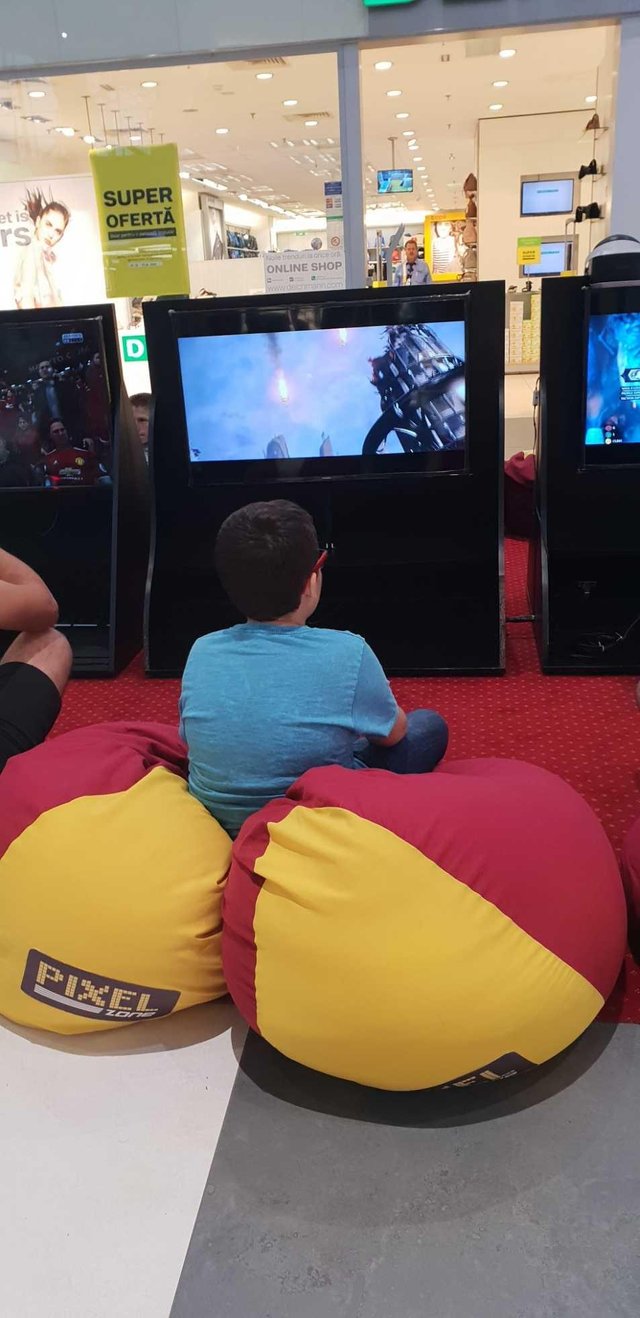 There was this place where we played a 2 players game, it was a kind of Mortal Combat combined with all the heroes characters from Batman, Avengers, Wonder woman and more.
First 5 times I beat Dragos (although I haven't played a game for hmm...7 or 8 years) and he was so so soooo upset that I let him beat me for 3 times:)..although I do believe he earned those fights as he trully got me without guard for many times:). It was pretty fun:).
Then we left, outside was raining and from all the cabs outside we had to wait for another one. All were either taken, either having a fixed price of 20 ron (and the real lrice was around 13 ron).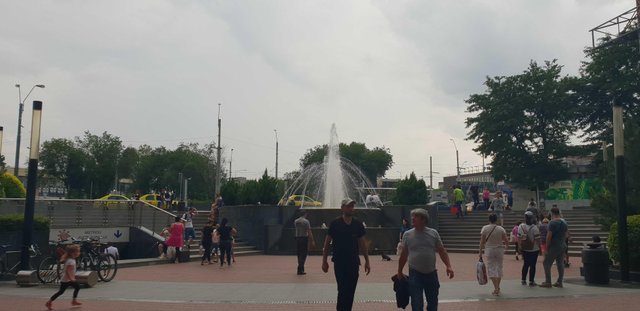 When we got home we opened kids champagne with his grandfather too and he blow in the candles from the cake my mom did for him...an enormous cake of 15 kg...
I suggested Dragos to be responsible and make some abs each day after eating it..he got upset but I'll have to repair his bike and take him out often and ride the bikes each day:).