Ayo mudik | Let's go home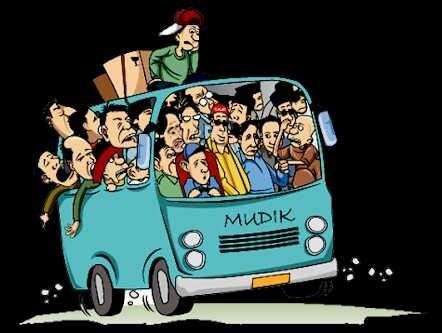 Sumber gambar google
Libur panjang sudah didepan mata, gajian dan THR sudah di genggaman. Tunggu apa lagi ayo kita berbenah untuk mudik bagi perantau baik di dalam negri maupun luar negri. Karena sejauh - jauh kita merantau tanah kelahiran jangan di lupakan mari berkumpul bersama sanak famili di hari raya idul fitri nanti.
Long holiday already in front of eyes, payday and THR already in hand. Wait what else let's clean up for going home for migrants both in the country and abroad. Because so far we wander the land of birth not to forget let gather with relatives in Idul Fitri holidays later.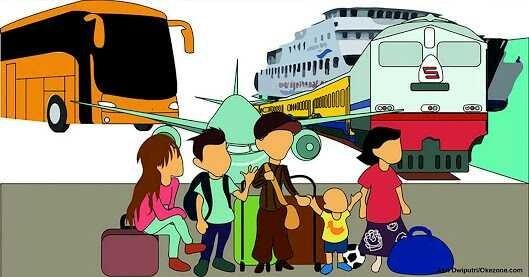 Cuma bagi yang ingin mudik harus waspada karena rumah yang akan kita tinggalkan untuk mudik akan kosong dan rawan kemalingan. Okeh karena itu amankan barang - barang berharga anda baik itu motor, emas, alat elektronik dan ternak serta istri kedua bagi yang punya.
Just for those who want to go home must be vigilant because the house we will leave for going home will be empty and prone to thieves. Okeh therefore secure your valuables be it motor, gold, electronic and livestock and second wife for those who have.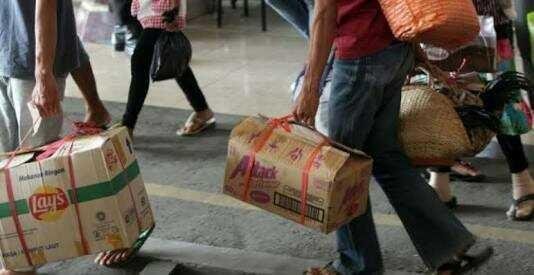 Begitu pula bagi yang mudik dengan kendaraan pribadi baik roda empat maupun roda dua harus lengkap dengan segala surat supaya mudik aman dan nyaman jangan sampai kena operasi ketupat rencong 2018.
Similarly, for those who go home with private vehicles both four-wheel and two-wheeled must be complete with all letters so that mudik safe and comfortable not to get hit rencong ketupat 2018.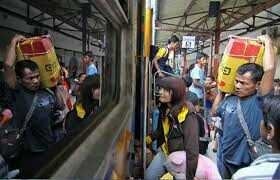 Oh ya bagi anda yang punya tetangga tidak ikut mudik bisa di minta bantu untuk menitip rumah tetapi jangan menitip istri kedua atau sebutan lain wanita simpanan. Takutnya nanti disalahgunakan. Kalau sudah di pastikan semua aman maka mari kita mudik bersama menuju kampung halaman.
Oh yes for those of you who have neighbors do not go home mudik can be requested to help the house but do not give the second wife or another woman saving title. Fear later misused. If you have made sure everything is safe then let us go home together to the hometown.