the frog is married again
Hello Steemian ...
Good evening, all the friends and fans of steemian, this time I will post the frog is married again..
A toad is a good animal to have in your home (as long as the animal is placed in a small greenhouse). Its wavy face but still attractive can be your greeter as you walk through the door. Caring for a frog doesn't take too long but will be very valuable. frog skin is generally rough, bumpy and dry. Therefore, frogs can last longer in dry places. Frog skin is usually brown. Short frog legs so that most frogs are less intelligent at far jumps, supported by short and fat body shapes. Smaller and slimmer frog ...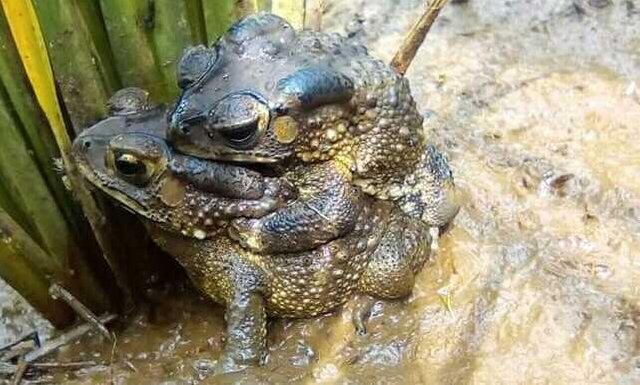 while frogs are insectivorous amphibians that live in freshwater or on land, are slippery, green or brownish red, have longer hind legs, are good at jumping and swimming.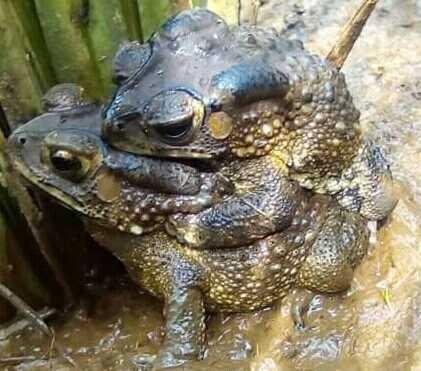 Frogs and frogs are an extraordinary type of animal. Although small but frogs can be used as an indicator of whether an environment has been polluted or not. Some types of frogs and even meat can be used as protein substitutes for chicken and beef.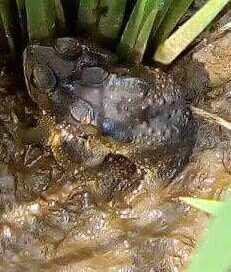 Thank you for visiting this post, I hope you all like it.
FOLLOW ME @unakasyi