Worldsdailyfood Monday Drinks
I am glad the worldsdailyfood contest is back.
For Monday it is drinks. We have the MLKYT truck here in. Y town. They park in different places. One time they offered delivery and since I was just close by I texted the owner. I wanted the Okinawa flavor. But I guess the one mixing the drinks did not get it right put the name of the owner instead of mine. But it reached me.
It was pretty good because I heard it was their best seller. For 69 pesos plus 10 pesos delivery, it was a fair price.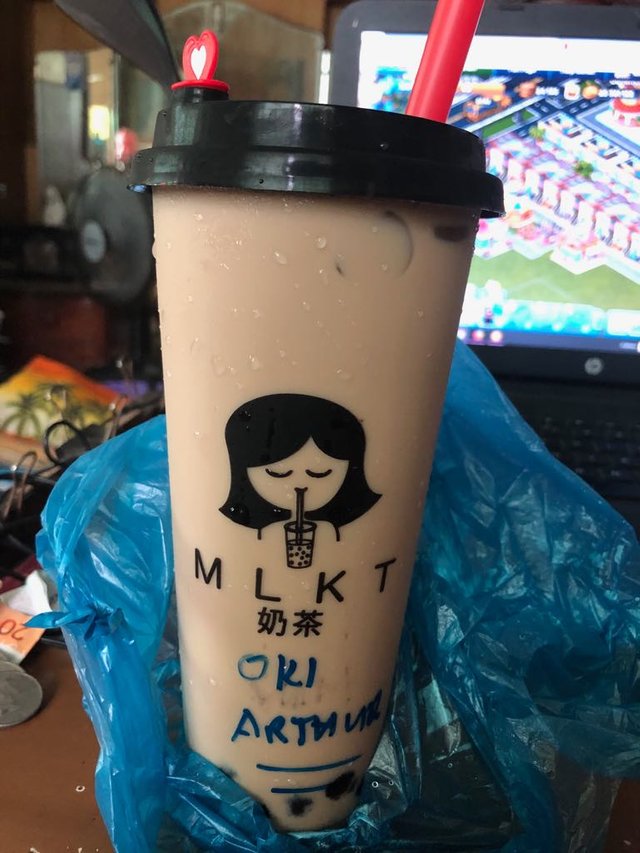 Okinawa flavor Milktea
PICTURE TAKEN WITH MY Iphone 8 cam in Miagao,Iloilo