WinterFall cafe KAshmir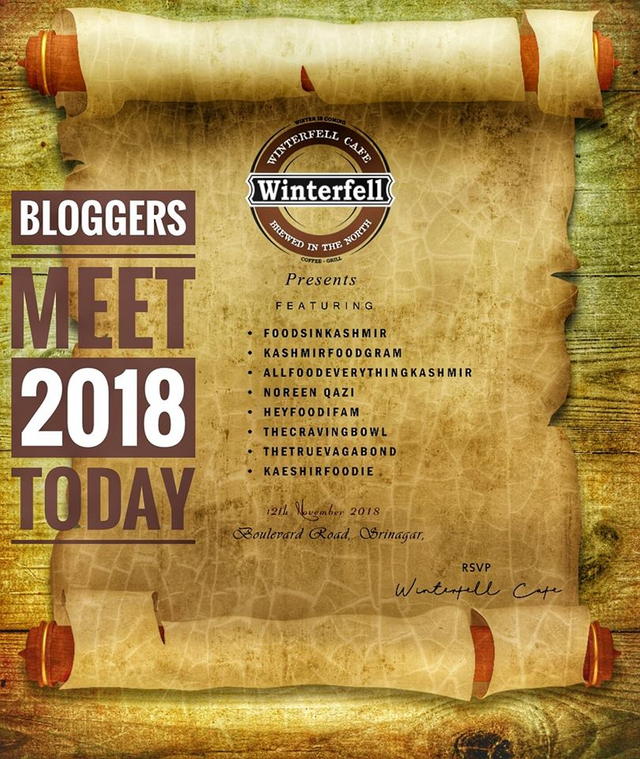 Food blogging is something which wasn't heard off before in Kashmir but there are few amazing people who are best at it here in Kashmir.
If you love our work, do join us on our youtube channel Kashmirlust. Do support us, Please like,subscribe and share the video. Love from Kashmir .
https://www.instagram.com/p/BqKxcXcl6oT/
Join us on Facebook and instagram
https://www.instagram.com/kashmirlust/
https://www.facebook.com/kashmirlust/
Like and subscribe my channel


Do you use eSteem?
eSteem is a Mobile📱& PC💻 application for steemit with cool features. You get incentives for posting through @eSteem apps.
eSteem Spotlight; eSteem rewards its users with most Posts and Comments.
Download eSteem for your Mobile📱
Android devices Google Play Store
IOS devices Apple Store
Download eSteem Surfer for your PC💻
Available for all OS Github
Join eSteem Discord https://discord.gg/tgKCGr4
Join eSteem Telegram https://t.me/esteemapp