#esteemian : My entry for esteemApp Awesome Contest
Introduction
It's been seven months since I joined steemit.com. today, there are many things that I have been through and I feel with this incredible platform. Even such a thing, of course, will not be enough just by thanksgiving and thank you but, great support can be a little cover it. Such as building a community that can move the time for the achievement of the social interest of the public.
Today, in this post, via my entry in grand contest hosted by @good-karma with the #awesome theme, I will articulate some of the things I want to convey in order to be my contribution to this platform which has become a hope for the world economy. Especially, for one of the greatest developers is @good-karma.
For new users who have joined this platform, of course the name @good-karma will never be foreign to be heard. For me, @good-karma with its EsteemApp app, has become the backbone for this incredible media platform. Because, through this application, most users worldwide have joined this incredibly powerful platform.
Generally, all steemit.com users, when first given a password after registering, they immediately download the application Esteem to share he posting. This is due to the promotion of seniors who direct them to perform their blog activities through the most social applications.
EsteemApp
---

[source img]
The Esteem app is getting better, lighter and safer to use, although there are still some bug findings. However, the @good-karma team is constantly evaluating its performance to make users more comfortable managing their blogs and swallows. @good-karma keeps asking the developers to help improve the performance of the Esteem app.
He will also receive various bug reports that can be submitted by users to be notified via the @utopian.io website to be fixed. This is an official project opened by @good-karma so everyone can be comfortable in using the Esteem app.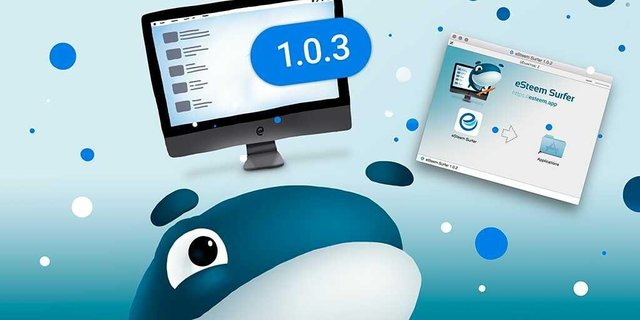 [source img]
In addition to android applications are very easy to use, now Esteemapp also has been available with the Desktop version. You will find it easier to type with this version and be very safe to install. However, for me the more precise android version.
Esteem surfer is an application of Dekstop site released this year and has achieved a very satisfying work for everyone. This is a great project that has been achieved @good-karma and his team.
You can also see Esteem's official website and some tips on the modified version. Here's an excerpt in the post @esteemapp.
Official site
The official site of eSteem is https://esteem.app (we have moved recently from https://esteem.ws to a better name). So please check the spelling or open the site of this post directly. [source]
---
Source code:
Report bug:
Curation independent of @good-karma
Many steemit users already know that, in using the Esteem app, we will be given an independent curation which has been distributed by
@good-karma
. This he has done has been very long and consistent with what he has done. In fact,
@good-karma
has no delegate given by
@misterdelegation
at the time, however, he remains consistently stabbing curation to all users of the Esteem app.
Probably, you will generate disappointment when you see the posts you share, if you do not share them through the Esteem app. We can see, how many postings of small fish that do not get upvote. In fact, some do not produce upvote at all. It's really a disappointment that can make steemit.com users recede and deactivate their accounts.
This could have an effect on investments that could decrease against steam coins as well as sbd. Because, many people who want to invest in something they just know, of course they want to feel the magic first. This is a statement from one of my friends who wants to invest.
So therefore, on this side I judge that @good-karma is a hero in maintaining this platform. He is constantly improving performance on his application to continue to maintain this ecosystem.
Thanks for you @good-karma.
---
Plan My Contribution To Further Esteem Applications
A few days ago, I once spoke with one of the esteemians who have contributed greatly to Esteem's recent app,
@owner99
. He is a steemian who has built a large terminal called EfA to develop all of the Esteem communities around the world. You can read the information about EfA on
@owner99
's post
here
I'm asking @owner99 to support me at the EsteemApp promo which I'll be holding the longest time next month.
I plan to recruit women and youths around my neighborhood, to join the steemit media platform through the Esteem app. This is really something I really want to do.
The event is also very worthwhile for steemit (steem and sbd coins), because I want the users I bring in later, I will direct them to make transactions with both steem and sbd coins on their own. How not ?, they are the mothers who own their own small business belonging to each other.
Many of the esteemians I've combined before. and now, in effect, many of the miracles they have felt. This is due to the efforts I have made in the way I teach them diligently to how to properly use and manage these platforms.
Basic Steps In Managing Steemit Blog Accounts For New Users
Once you are given a password to join steemit, the first thing you should do is as follows :
open your wallet page to get your post key and active key. Post key serves to open your account to be able to start posting your posts, provide comments, upvote and also resteem. In addition, it is also useful when your account when taken by a thief, you can immediately replace your master key, automatically, post key and your active key, will be replaced. While the active key, serves to transfer your sbd or steem. You will also be prompted for an active key when you power up or power down and so on.

you just click show to get your post key. After that you have to copy it to be able to save on your document safely.


Next, press login to get the active key. After that you will be directed to enter your master key in order to click show. Next, copy your key to save to your document.


Next, enter your post key in the Esteem app by pressing the Advanced button on the login page. The button will be blue when it is open.


then you see a place that directs you to enter your post key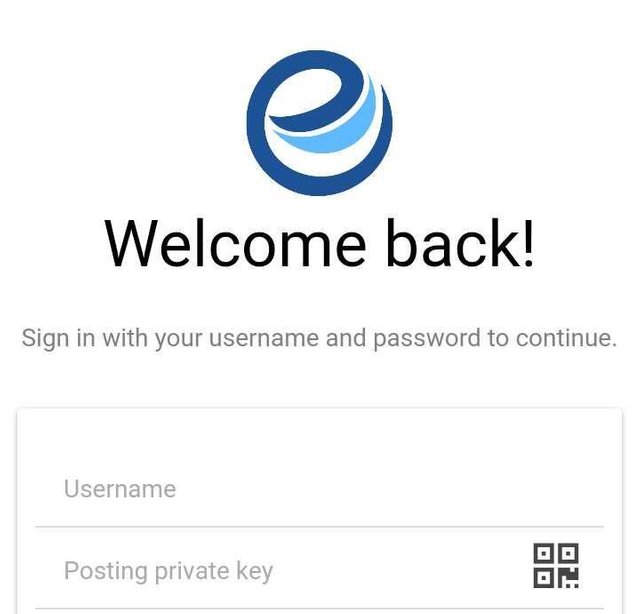 after that, press login to start posting.
Keep reading the directions, and ask other steemian friends who are more senior than you. Keep trying hard and diligently. Never despair and be disappointed, because it will slow you to achieve your dreams. You will feel great things later.
Witness

Steemit platform is a blockchain media that can provide gifts to various parties users. Approximately 75% reward, it will be distributed to creators, 15% for curators and 10% for developers.
@good-karma is one of the top witnesses (developers) on this platform, by casting your vote on the witness page that has been provided, will certainly help him to continue to keep this ecosystem in order to succeed. You can see the witness page at the link below.
https://steemit.com/~witnesses
Next, you just press directly upvote button to be able to support it.

More info on EsteemApp, visit the link below
Maybe this is just my entry in the contest that will be my contribution to EsteemApp. hopefully useful for all friends. Good Luck
---
Source Reference :
---
---
WARNING !!!
It is strictly forbidden to copy and mutilate the work of others because it is a form of plagiarism. @steemcleaners will follow up on such matters.
---
Original Content by : @bawangmerah230