What is Ethereum(ETH): A Step by Step Beginners Guide

Currently, Ethereum stands at the 2nd in position on according to Total Market Captilasiaton. So, for now, we have gathered here to learn about Ethereum. So without waste your time here I present you Ethereum for a beginner.
What is Ethereum
In the words of Stephan Tual, CCO of Ethereum, " Ethereum is an open source platform to build, distribute next-generation decentralized applications." He further elaborates on this point by saying that these applications built on the blockchain of Ethereum are supposed to be free from the middleman business, i.e., the users can interact with social systems, financial systems, gaming interfaces, etc. in a peer to peer fashion.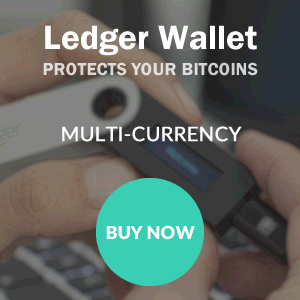 I think so that should be a great bird's eye view for you guys about What is Ethereum:
I.e., An open source platform to build and distribute decentralized applications where users can interact with their creations in a peer to peer fashion without the need of a middleman.
Who needs Ethereum
All developers who desire to build apps by leveraging the power of the Ethereum blockchain, users interested in accessing and interacting with smart contracts on the ethereum blockchain are the ones who need it. But wait there's more. All the hodlers and anyone else interested in making a profit from this cryptocurrency and diversifying it into other types of cryptocurrencies are also hungry for ethereum.
Dapps and community:
Decentralized applications or dapps for short were first built on ethereum, and then Lisk modified this approach through its innovative blockchain. However, this is just my two cents regarding things here, and you guys are free to agree or disagree with it. A dapp is only an application serving a specific purpose like voting for someone or something or buying tickets just with the exception of no middleman fee or anything. This means you can get quality service without all the extra costs that banks, etc. charge. Awesome eh?
Now if you're wondering about how to build a dapp, then I would an entire post for that so let's just keep it for next time. Alright. Awesome. However, just some basics about dapp building many people may be knowing that you use the programming language Solidity to build dapps on ethereum. And you use ethereum tech to create new tokens on the ethereum platform.
So I believe that is enough regarding knowledge about dapps on the ethereum platform. We'll have an in-depth look at them in another dedicated post. Okay, friends?
Now let's transition our discussion about the ethereum community.
Regarding the community aspect of ethereum, you already know something about it if you read the introduction or if you're a crypto enthusiast. However, if you don't know much about it then let me reiterate what I have discussed in the introduction section of this post. Ethereum is an open source platform where you can build, distribute next-generation decentralized applications without any middleman intervention. So if you want to become a part of this community, you need to either create dapps and monetize them, or you could just buy ethereum at any cryptocurrency exchange. Then you will be a proud member of the ethereum community where people try to solve real-world problems using revolutionary blockchain technology. Welcome onboard is what Vitalik ( the founder of Ethereum ) would say if he would be personally greeting you.
---
---
Click this link and input your active private key when asked to vote
---
Alternatively, You can vote for me here:
https://steemit.com/~witnesses
Go to the witness page https://steemit.com/~witnesses
Scroll down and Type "jatinhota" into the box (without the quotes and @), and then click the vote button:

or Set me As Proxy

If I am on the top 50 witnesses, you'll be able to vote for @JATINHOTA simple my clicking upvote symbol the beside jatinhota.
---
---
Have An Idea? Want to Chat with me or Need Support? You can Directly Chat with him in Steemit.chat or Discord #IndiaUnited
Thank you for reading it.