Marble Cards on Lumi Collect [Create, Collect, and Admire]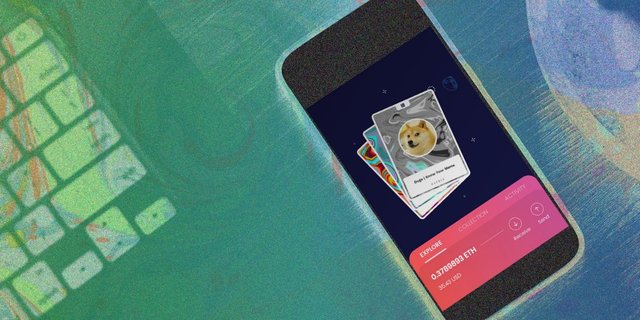 A New Crypto Partnership
Marble Cards, a URL collectibles platform, has partnered up with Lumi Collect, a mobile cryptocurrency wallet where users can play with their non-fungible tokens. With Lumi, users can access mobile-ready versions of the blockchain games that they enjoy on other devices.
Non-fungible tokens (or NFTs) are distinct and unique when compared to other token ecosystems like Bitcoin - where each individual token is exactly actionably the same as the previous one. NFTs have become a big hit in the crypto gaming world due to their collectibility and contract language which can pair them with artwork, and in-game assets.
The team behind Marble Cards have taken a fun approach to the NFT use-case. On their platform, users can "tokenize" (mint a non-fungible token) off of any website URL. After all, every website is unique - why not tokenize it?
Players within the Marble Cards universe are challenged to explore the potential of viral content and leverage swings of popularity within the MC marketplace - where URLs are minted, bought and sold.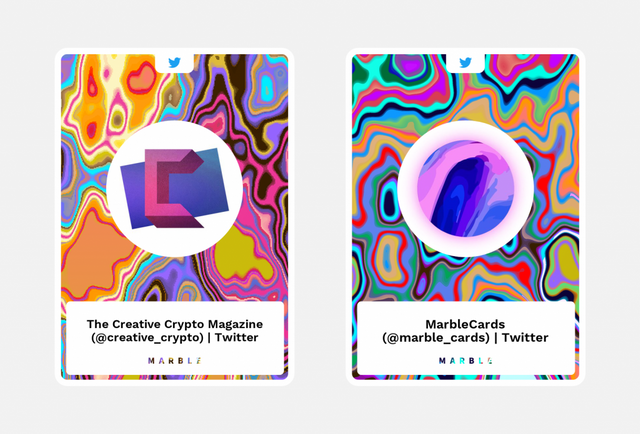 Mint a Token with a URL

On Marble Cards, users can mint a token with any URL (website link). The marbling texture on the card is computer generated using an algorithm that calculates popularity of the website. So each card comes with its own unique aesthetic.
Marble is based on the ERC721 protocol and every URL can only be marbled once. When you buy a Marble card, it's yours to save, share, or trade.

New websites where Marbling can happen are called collections. You can view a list of all available collections - click here.
Collect Websites

Anyone can create a Marble Card, but it immediately goes up for auction once you generate it. If someone purchases the card, the Marbler will earn a share of the sale.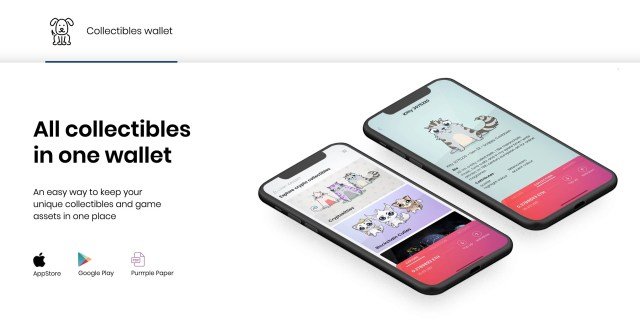 Admire Your Collection with Lumi

Lumi Collect allows you to manage your entire Marble collection on any mobile device. With Lumi, you can access the game directly and seamlessly browse around your collections.

You can store all your ERC-721 tokens in Lumi, whether its a card, a cat, or something else from outer space. For some assets, the app provides you with the opportunity to manage the tokens in the collection.
Learn more about the Lumi Collect wallet by joining their community. Explore the project details below!
---
Explore Our Interview with Marble Cards
---
Marble Cards: https://marble.cards/

Project: Lumi Collect
Twitter: https://twitter.com/Lumi_Collect
Telegram: https://t.me/lumipublic
Facebook: https://www.facebook.com/lumiwallet
Reddit: https://www.reddit.com/r/LumiWallet


📄 Creative Crypto Homepage
🐤 Twitter
🎨About the Magazine

A magazine dedicated to all things creative on the blockchain. This Steem account hosts a chronological record of all visual and written publication content.

Visit our @steempress - powered magazine: https://thecreativecrypto.com/marble-cards-on-lumi-collect-create-collect-and-admire/