Naval Ravikant and Vitalik Buterin on Ethereum's quest to balance decentralization, today
Buterin separates the world into two kinds of people.
"There's the average person who's already heard of bitcoin and the average person who hasn't," he said. His project itself builds upon that notion by adding more utility to the blockchain, thereby creating something everyone will want to hear about.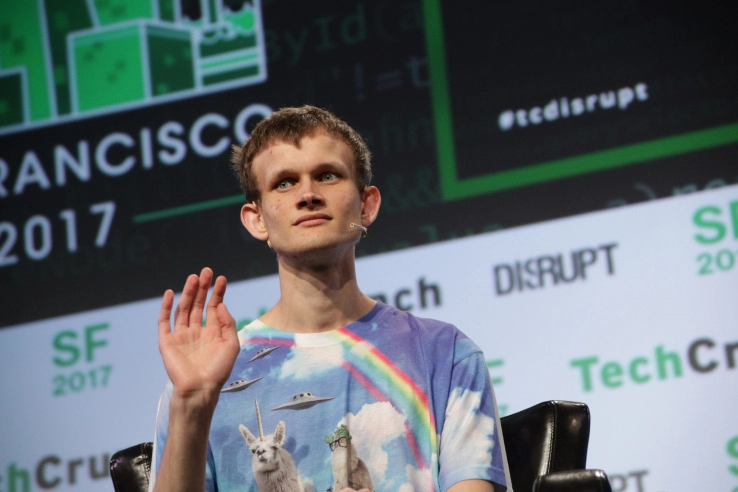 Links
https://www.facebook.com/techcrunch/videos/10156021420857952/
https://techcrunch.com/2017/09/18/ethereum-will-replace-visa-in-a-couple-of-years-says-founder/?utm_source=tcfbpage&sr_share=facebook
Thank you