Momentum ICO - Revolutionising Marketing & Loyalty
This is for companies that want to reward their best customers and supporters with crypto-tokens.
The Idea
Momentum wants to allow companies to reward customers in exchange for their attention, business, brand advocacy and data insights while giving the consumer full control over their personal data.


Token Usage
MobileBridge Momentum Token is the token that powers the MobileBridge Momentum platform and ecosystem. Demand for the Momentum will be fuelled by the ever increasing demand for the token as transactions on the MobileBridge Platform continue to increase.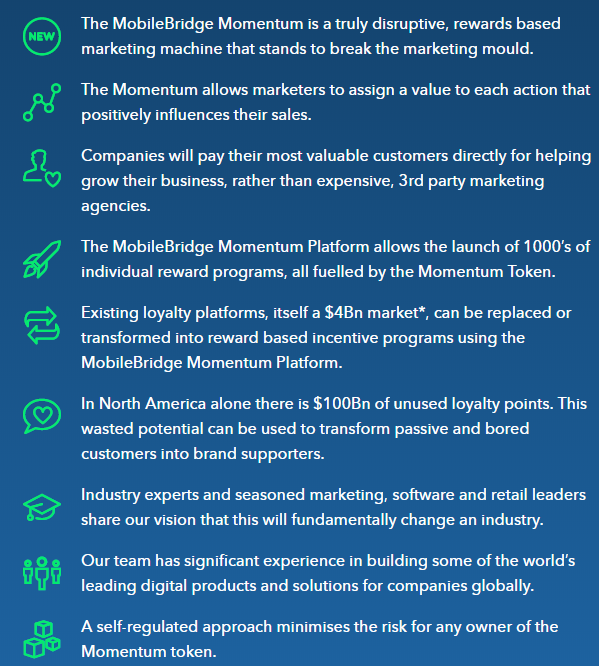 The Team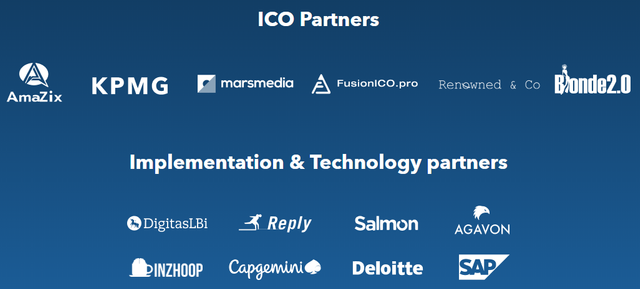 While you can browse them all on website its worth noting the core team has worked in/with companies such as WalMart, Tesco, Intel.
The advisors are from Amazix, Mastercard, Accenture and others.
Token Sales Event
Total Token supply 1,000,000,000
Tokens for sale 500,000,000
Token price €0.10 (~0.12 USD/CHF)
The public sale of the MobileBridge Momentum Token is planned to start on the 26th of March 2018 and will last for 4 weeks or when the Hard Cap is reached.
Website: https://momentumtoken.io/
Whitepaper: https://momentumtoken.io/files/MobileBridge_Momentum_Token_Sale_Whitepaper_-_FINAL_v1.0_1102018.pdf
This post is just an information. As always remember to do your own research before investing in anything.