Ethereum and Bitcoin need to bounce soon, or there could be more consolidation ahead
Yesterday I pointed out that both Bitcoin and Ethereum were creating really bullish setups. If they could break out of the consolidation pattern to the upside, there could be substantial gains. Unfortunately, both Ethereum and Bitcoin have failed to break out and are moving lower.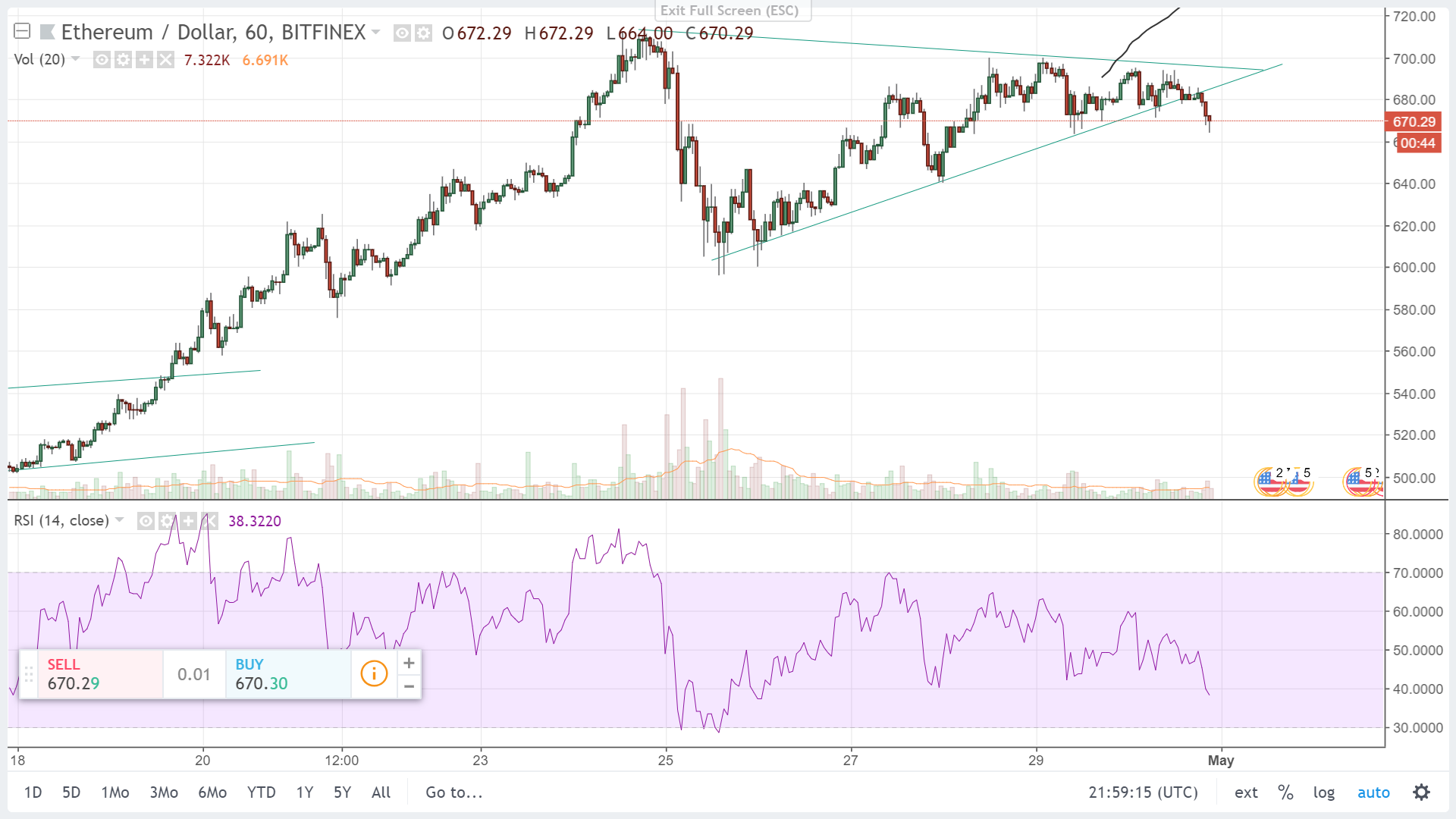 Ethereum has broken below the uptrend support line. This is a fairly bearish move that could lead to a further pullback.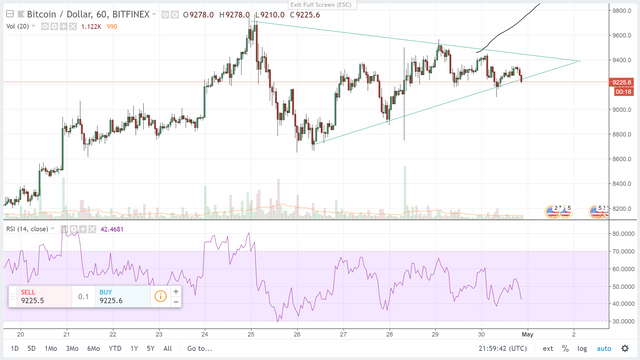 There is slightly more hope in the Bitcoin charts. Bitcoin is currently testing the lower support line. Although it has currently fallen below the trend line, if Bitcoin can move higher soon it could represent a bounce from the support level.
All eyes are on Bitcoin. If Bitcoin continues to fade lower, the crpytocurrency market will continue to pullback and consolidate. However, if Bitcoin can bounce higher here, it could lead to a bullish continuation!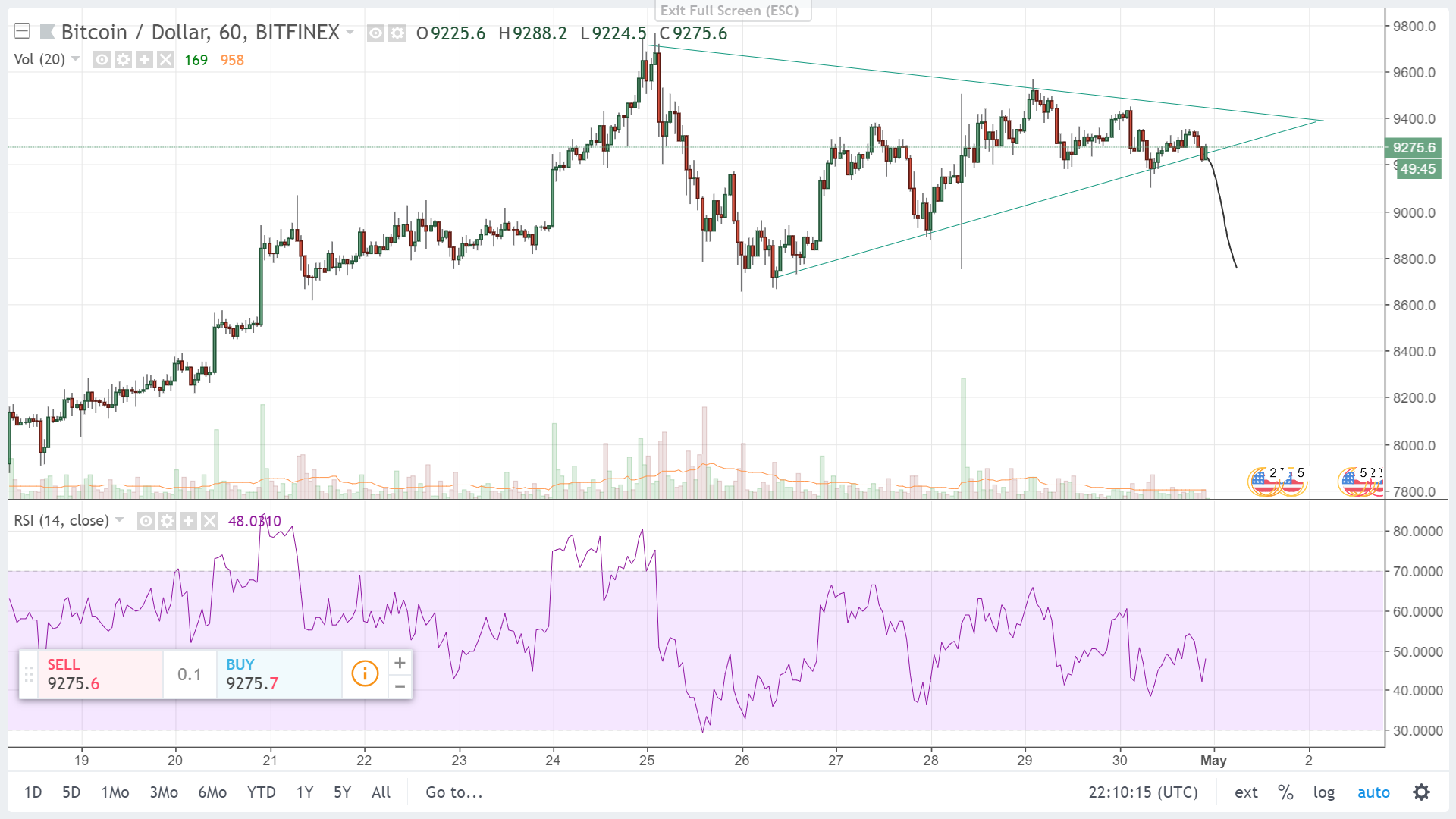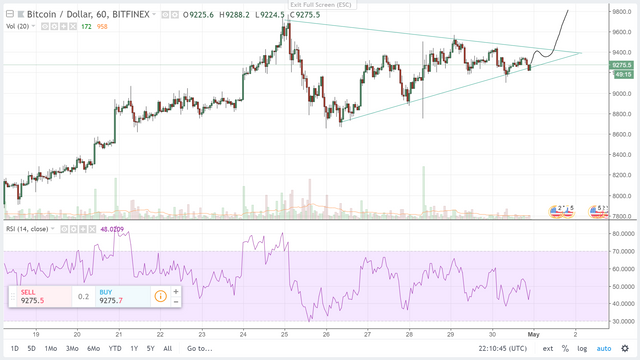 What Bitcoin does in the next over the next couple hours will determine how it trades for the next few days. In the time it has taken to write this article Bitcoin has moved back above the trend line! That is a minor win for the bulls, but we will have to wait and see if Bitcoin can break through resistance level and move substantially higher!
Thanks for reading! :)