Ethereum Fork (eInc) is Live now !!! Coinsale Started
einc is a fork of Ethereum to power future of organizations. a decentralized blockchain project for creating a digital organization based on cryptographic proof instead of trust, that can operate borderless, permissionless, democratically and transparently with the consensus of its shareholders, without the need of a trusted third party or costly intermediaries.
Advantages over Ethereum
reduced block time from 15s to 6s
increased network transaction per second by 2.5x
increased transaction confirmation speed by 2.5x
increased miner reward by 2.5x
removed uncle reward
implemented finite supply for mineable coins
Fixed Minable Coins
ETI (Ethereum Inc) mineable coins started on Tue, 13 Feb 2018 16:21:28 +0000 and will be end on Fri, 07 Feb 2042 16:21:28 +0000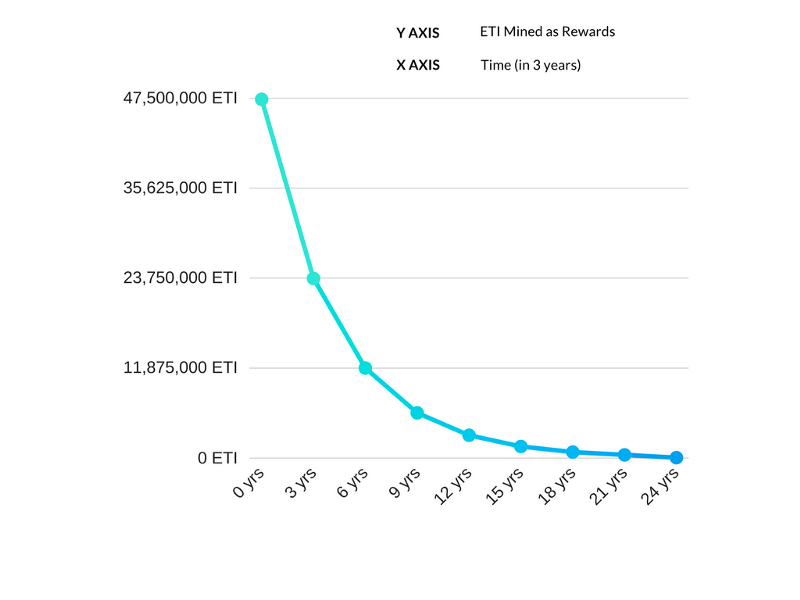 Why eInc ?
Creating, managing and operating an organization can be needlessly complicated with lengthy paperwork, bank visits, legal complexities, numerous fees and unnecessary intermediaries and third parties imposing artificial restrictions.
We built einc to empower teams around the globe to create, manage and operate decentralized democratic organizations that are more resilient and trusted, enabling efficient creation of value without borders, restrictions and costly intermediaries. einc aims to be available to entrepreneurs everywhere.
For more details visit : https://einc.io
To Purchase ETI Coins visit : https://einc.io/coinsale