Ethereum on-chain fees tell a story of protocol evolution, as DEXs overtake CEXs.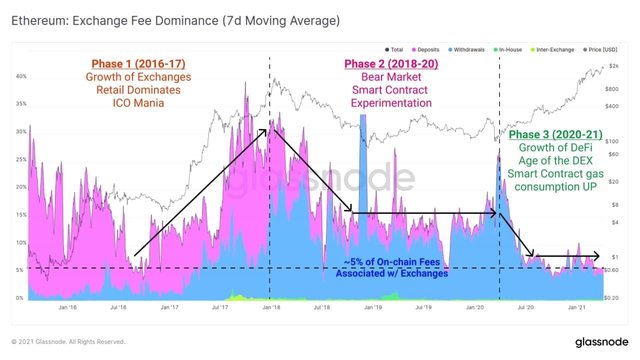 Phase 1: Exchange based trading, alongside retail led ICO mania dominates gas fees.
Phase 2: Trading activity slows in the bear whilst smart contract experimentation continues.
Phase 3: DeFi + DEXs + mass CEX withdrawals dominate gas fees with Exchange related gas fees falling to only ~5% dominance.