How to buy ETH using Metamask Part 2 | MetaMask wallet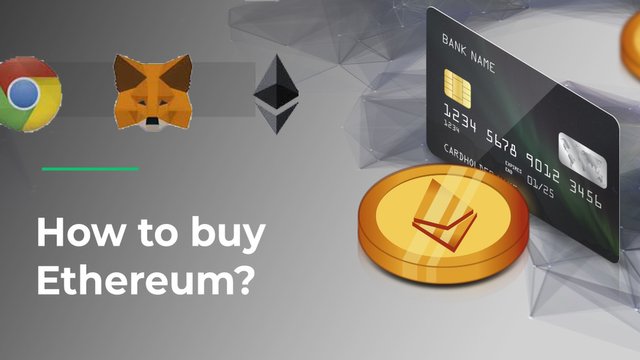 How to buy ETH using Metamask Part 2 | MetaMask Chrome wallet
How to buy ETH using Metamask Part 2 . How to buy ETH using Metamask + Coinbase. This blog will help you purchase Eth (Ethereum's crypto-currency) using Metamask and Coinbase. If you didn't already install Metamask, Last Vdeo will help you do that. Come back to this page when you're all set. You'll see that the process takes very little time and sets you up for the rest of your Ethereum journey.
Done installing Metamask? OK, so now:
Step 1: Click on the Metamask icon and enter your password
Step 2: Select "Ethereum Main Net" as your network
Step 3: Unlock your account by entering your Main Net password
Step 4: Click the "Buy" button
Step 5: Select "Coinbase" then "Continue to Coinbase"
Step 6: Type the amount of Ether you need to buy + your email address
Step 7: Enter your name and state (US only at this time)
Step 8: Enter the security code Coinbase sent you via email
Step 9: Punch in your phone number
Step 10: Coinbase will now text you a security code
Step 11: Identity Verification (1)
Step 12: Identity Verification (2)
Step 12: Snail Mail verification
Step 13: Payment method
Step 14: Confirm purchase
Step 15: You're done!
Now that you own Eth currency, spending it is an option, or keeping it...
In either case, it's waiting for you in your Metamask wallet.
Popular Ethereum wallet MetaMask has been broadcasting users' Ethereum wallets to the websites they visit, allowing third-parties to see their ETH addresses and potentially link them to their browsing activity.
According to a recently raised GitHub issue, MetaMask has a built-in "privacy mode" that could stop this from happening, but that needs to be manually activated by the user. If it isn't enabled, it sends websites what are known as "message broadcasts."
These have raised concerns, as "any advertisement, or tracker" can detect MetaMask users' Ethereum addresses through them and potentially link the address to users' browsing activity – compromising anonymity.
Disclosures NOT INVESTMENT ADVICE. Market data, articles and other content in this presentation are based on generally-available information and are believed tbe reliable. Crypto Wallets Info does not guarantee the accuracy of the information contained in this web site. The information, including any opinions expressed, is of a general nature, provided solely for entertainment and educational purposes.
I am not the owner of any content which i used in my video, All Resource Like pictures And Video from Google or any other helpful site which help us to explain our video nicely or deeply, so i credit to my all work to Google or other helpful sites, If i used any others content then i will definitely credit to him , thanks i hope all Owners understand to me if i used some content in my video, Thanks again to all Owners
DISCLAIMER: This Channel DOES NOT Promote or encourage Any illegal activities , all contents provided by This Channel is meant for EDUCATIONAL PURPOSE only.
Copyright Disclaimer Under Section 107 of the Copyright Act 1976, allowance is made for "fair use" for purposes such as criticism, comment, news reporting, teaching, scholarship, and research. Fair use is a use permitted by copyright statute that might otherwise be infringing. Non-profit, educational or personal use tips the balance in favor of fair use.
►Hit the thumbs up
►Subscribe to my channel
►Hit the notification bell
►Share with a friend
►Leave your questions and comments below
▬▬▬▬▬▬ Subscribe To Our Channel ▬▬▬▬▬▬
Disclaimer: I am definitely not giving you any financial or investment advice. This video and our website at Ultimate Money is for entertainment and education purposes only. It is of the utmost importance that you do your own research and use your own best judgment before making your own decisions.