EthicHub ICO Review: What You Need to Know About #EthicHub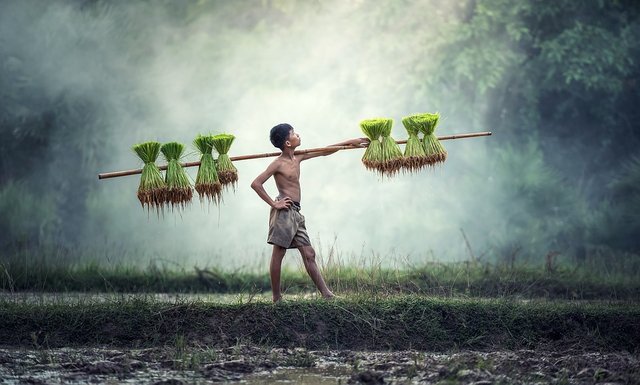 Over the years, banks have exploited their customers with various hidden costs and getting a loan to grow your business has always been a preserve for risk takers. The agri-business sector has been adversely affected by lending institutions especially in developing countries where irrigation systems are not well developed and they entirely rely on unpredictable rains for them to get rewarding harvests.
With the entry of new technologies and blockchain in particular, EthicHub is about to change the scenario and small and middle scale farmers will no longer suffer through the hands of banks. This is a P2P crowd-lending outfit that is set to building a mutually beneficial bridge between lenders and borrowers with more focus on farmers.
How does EthicHub Work?
This is a P2P crowd-lending outfit with a global reach and appeal that runs on blockchain.  It seeks to create a bridge between the small scale borrower; the producer with the lender or investor. This is a mutual relationship which is transparent and open. Both the producer and investor stand to benefit as the system eliminates the function of a third party.
This is a decentralized arrangement and anyone across the globe can participate. It offers a better option from the traditional banks that lend at exorbitant interest rates and investors are known just by their account numbers and the type and worth of collateral backing their loan; EthicHub gives a human touch in the lending sector.
EthicHub Advantages
As an investor, you do not have to go out there looking for investment opportunities. The platform used its Local Node to identify profitable locations for you to invest. These locations are unique and the convectional banks are unable to identify. 
When presented with the data, you have the freedom to choose the highest yielding projects in any of your preferred developing countries. The freedom of choice might be based on what your budget and the final gains. The network rewards are dependent on the risks involved.
He producer who are comprised of the unbanked population in these countries benefit from standard near zero interest rates and their credit rating is stored in the network for fast tracking when requesting for new loans or top ups. The idea is to increase market liquidity leading to higher profits and a better socio-economic empowerment. 
EthicHub ICO Breakdown
Project name: EthicHub ICO
ICO Start date: November 20, 2018
ICO end date: December 18, 2018
Token name: Ethix
Token ticker: ETHIX
Pre ICO Price: 1 Ethix = 0.38 USD
Price: 1 Ethix = 0.64 USD
Platform: Ethereum
Accepted currencies:  ETH, BTC, Fiat
Anticipated soft cap: 500,000 USD
Anticipated hard cap: 1,500,000 USD
Why Participate in EthicHub ICO Project
According to the EthicHub whitepaper his is a global platform and if you are producer or investor, it is free to join and gain from the envisioned borrowing and lending profits. By being part of the ecosystem, you become one of the early adopters with a possibility of growing your digital asset portfolio as the projects gets rolled out.
The projects are highly profitable and you do not have to rely on the banks high interest loans. The good thing is, your credit rating is stored on blockchain and its immutability ensures your date is safe and cannot be edited by a third party.
Investing in small ventures in developing countries helps to instill democracy in the financial sector. The project comes with a human face and is poised to attract a lot of interest from investors who have the developing countries at heart. The social impact of the project can go a long way in changing lives in the developing country's' rural poor.
Social Media
Below are some helpful media channels that you can subscribe to and follow EthicHub discussions and news.
Photo Credit
Bountyox user name: Gigpen