30 days writing challenge #Day 1
Q: list ten things that makes you really happy
Answers:
My sweet and loving mother [Esther]
My lovely girlfriend
Steemit community
My love for writing this days. (Just finished a Movie script recently)
Getting home and meeting delicious meal after a long day 😀
My friends and loved ones
Instagram videos and comedy skits
My mobile phones
My current playlist
My prestigious country "Nigeria" filled with lots of great people of different tribes and wonderful culture.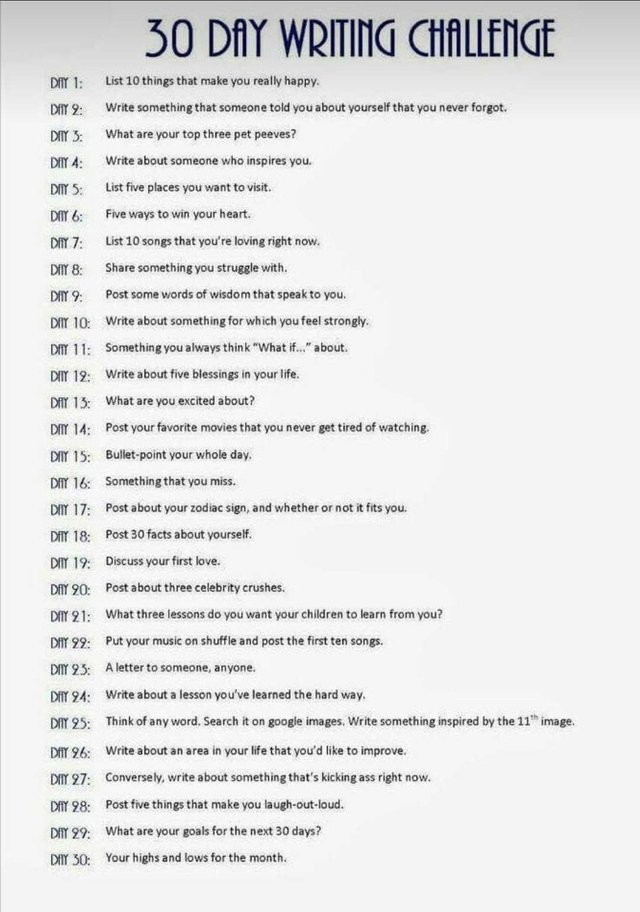 Thanks for reading guys.