Excellence Now Or Never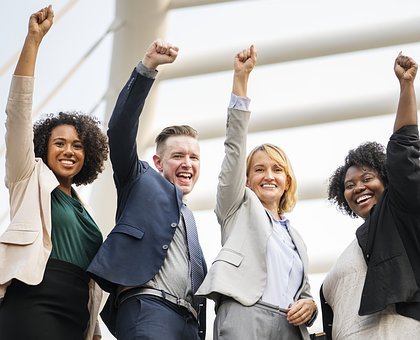 As years approach, days and weeks fade out, many postponed and proposed this word "excellence" as they journey on from one level to another. Though it makes sense when we say and dream about it but to pursue and accomplish it makes it a little hard deal.
Today or yesterday would also be part of those days you had wanted to make excellence if you refuse to work it out. Long have we desired, long have we willed, but it would not be enough if we don't start now, by staying awake and working for it, with perseverance and tenacity. We cannot get that crown with coronet if we live just a mere someone or like anyone.
Excellence is distinction, and mediocrity is extinction. Whereas the former is hopeful and a blessing, the latter is baneful and a curse.
Unfortunately, mediocrity has become the norm in our world today. It afflicts the old and the young, male and female, individuals and corporate bodies. It impeaches the best that is possible in every man and robs the world of the vast human resources it relies on to keep it moving efficiently. I therefore entreat you to strive for excellence in your mindset, words, activities and academic work.
And I know that your mission would be achievable with this outlook of excellence, not tomorrow, nor next year, but now.
For me it is simply "Excellence Now Or Never"
Don't just dream of making those best grades this trimester, work towards it and make them now or never.
#Think_Better! #Live_Better!
#COPIED
Thanks for reading Peace Out!