Galileo Exchange Review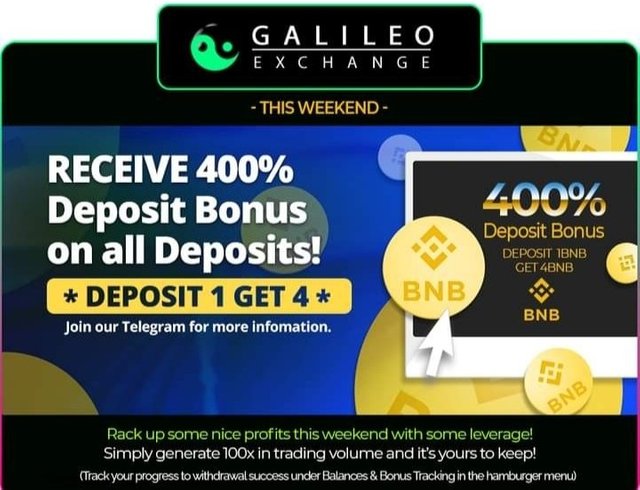 Cryptocurrency trading platform is an exchange where users can purchase, sell or exchange crypto assets for another crypto assets or fiat currencies like NGN Naira, US Dollars and so on. For professional traders who are looking for platform with fancy and innovative tools, one may have to trade in a centralized platform that requires know your customer (KYC) verification after signing up on the platform. There are also platforms where one can trade occasionally without having to do KYC and even opening of an account.
ABOUT GALILEO EXCHANGE?
Galileo Exchange is a fast-paced hybrid exchange which brings together features of crypto exchange, blockchain project with accelerated price dynamics. It is only on this platform where one can trade with Atmospheric Hybrid Indices of real Forex, Crypto, Stocks and commodities.
The exchange is an intuitive hybrid trading platform designed with features of a crypto exchange, DeFi project and gaming. It brings together these key features for delivering of trust, value, innovation and fun. Two of the key elements of Galileo Exchange is the GLT utility token which power its operation and Zero Edge trading mechanism.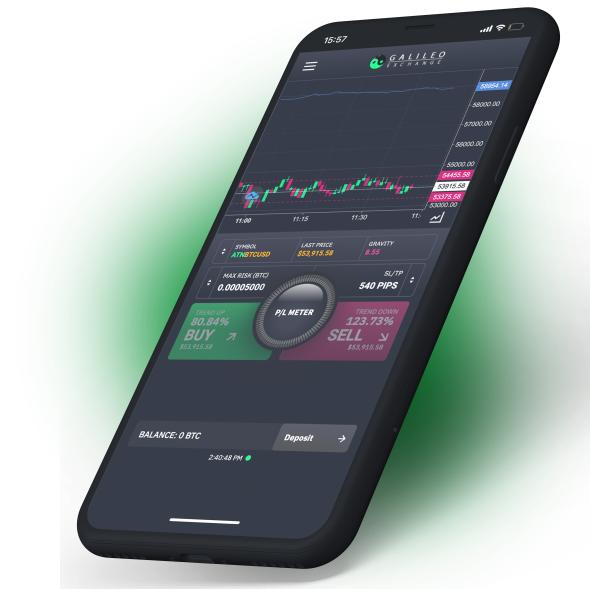 Zero Fee, Zero Spread, Zero Commission
Galileo trading platform is an advancement in the engagement of traders, entertainment and high profit probability. The design of the platform is done in a way to create an equal opportunity platform by removing all trading restrictions, providing an enticing users experience, fast-paced activities, huge profit probability and tremendous rewards. The platform is fueled by GLT token where holders of it will be able to enjoy 100% APY of their staked tokens.
Traders on the platform will be able to speculate on the price actions of the hybrid digital asset and as a DeFi project, the GLT token of the platform has multiple applications like unrestricted trading, yield farming and many more. The gaming features is one of the key benefits of trading in Galileo platform and it offer endless opportunities.
Galileo Exchange Features
Unlimited Trading: Engage yourself in unlimited trading and experience real zero fee trading possibilities. Avoid pay of any fees, commissions and even spread by in initiating and executing early in a fast paced environment.
Crazy win: Enjoy high returns with moderate capital. This is possible through high volatility and innovative risk management features.
Easy and Attractive: An easy to use and attractive trading environment which can serve the interest of both amateur and professional traders.
Rewarded Challenges: Trading tournaments where all traders can participate and be rewarded from a prize pool of 10,000 USD in Bitcoin.
Accelerated Actions: The price action within the trading ecosystem is very fast thereby enabling the pumping actions of assets. This is possible through the hybrid atmospheric index embedded in the platform.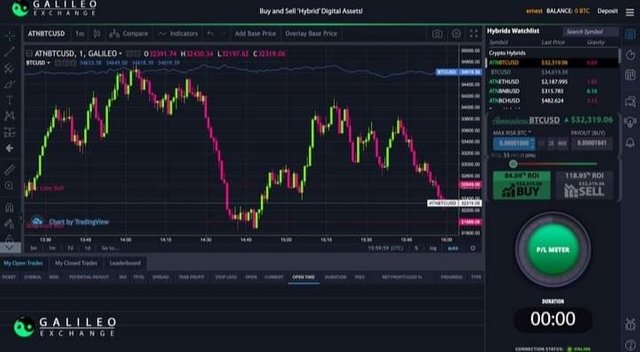 Gelt Token
As I indicated above, GLT tokens is the platform utility token that power its operation. It will be released through Initial Bonding Curve Offering (IBCO). Holders of the token will enjoy improved trading experience and increase their probability of making profit. The token yield daily interest to its holders either on their wallet or in the exchange platform.
Why Buy Gelt Token (GLT)?
GLT token is a DeFi dispensation utility token and it is an essential part of the Galileo platform. Below are some of the benefits that holders of the token will be able to enjoy in the platform:
Zero- Edge Trading: Engage yourself in unlimited trading and experience real zero fee trading possibilities. Avoid pay of any fees, commissions and even spread by in initiating and executing early in a fast paced environment.
Use GLT to Play Games: Holders of the token on the platform will be able to use it to play games supported by Candle Bets and also enjoy exclusive zero edge trading features.
Conclusion
Fast paced trading will be applicable on the platform and traders will be able to make good profits in a short period of time. The platform has partnered with many organisations that can add values to the platform. There's an already a partnership with a gaming company for the increase of user engagement in the platform. The partnership wiith candlebet will be felt and it will improve trading for traders. It will also create an opportunity for entertainment and for traders to enjoy innovative tools as they continue to improve on their trading skills.
Useful Links
Web: https://galileo.exchange/
Telegram: https://t.me/galileo_exchange
Twitter: https://twitter.com/ExchangeGalileo
Facebook: https://www.facebook.com/Galileo.Exchange
Writer
Bitcointalk Username: Anor
Forum Profile Link: https://bitcointalk.org/index.php?action=profile;u=3363869
Telegram Username: @tataoa