CLOVERDEX – THE FIRST MODULAR HYBRID DECENTRALISED EXCHANGE PLATFORM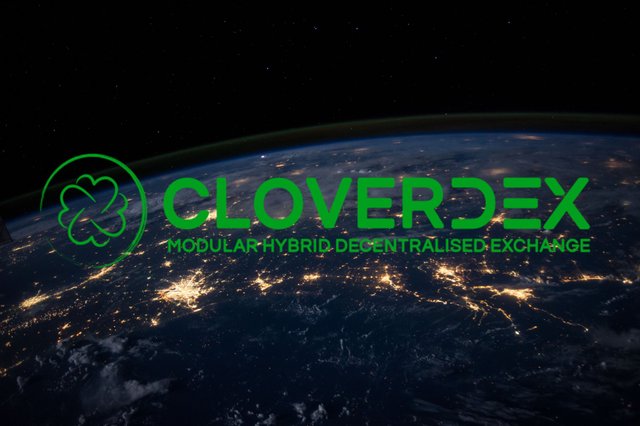 INTRODUCTION
Since the inception of the blockchain technology, the value and usage of cryptocurrencies over the last decade have been on the rise. It has managed to gain so much media and political attention that even some countries and businesses have been legally using it in their day to day transactions. Despite the fact this blockchain technology has proven beyond reasonable doubts to be a revolutionary technology, it is still facing some challenges that needs to be solved in order to improve it.
Most people see the cryptocurrencies as mere investment assets and usually don't pay much attention to their real world usage in our daily transactions. In view of this, a group of generational thinkers have teamed up to develop a very great platform called Cloverdex which is envisioned to revolutionize the crypto ecosystem. Cloverdex is a blockchain based platform which is going to provide a modular hybrid decentralized exchange and a multi-currency wallet through the implementation of a multi-signature technology.
THE CURRENT MARKET PROBLEMS
The seven key challenges that the Cloverdex team have identified as facing the crypto ecosystem, of which they aim to find solutions to are as follows:
The lack of accessibility of funds in the real world which usually involves high transaction fees that deters users from using digital currencies in the real world for purchasing goods and services. The second challenge identified by the team is the lack of usability on our current exchanges for amateur investors. These platforms have interfaces which are not user friendly and very complicated for new investors. You have to be a master of the game before you can be able to navigate these exchange platforms. Insecurity is also a major challenge on our traditional trading platforms which has resulted in so many users losing their funds to hackers who attack these platforms. Low liquidity is also hindering efficient trading and pricing on these platforms.
The next issue is the lack of transparency on the parents. There are a lot of charges on these platforms including unreasonable trading fees, hidden commissions and fees, and a whole lot, which usually results in higher investment cost and lack of trust. Another challenge is the inadequate compliance in the crypto ecosystem. A lot of investors out there are afraid to invest in crypto because of the decentralized nature of it which makes it difficult for regulations. They are uncertain about their investment and would rather prefer to stay back than investing and later lose their hard earned monies. The last but not least problem is the lack of education on our exchange sites. Most of our traditional exchange platforms tend to focus more on helping old investors to upgrade their knowledge on crypto and have no proper systems and tools in place to help upcoming investors.
THE SOLUTIONS CLOVERDEX OFFERS.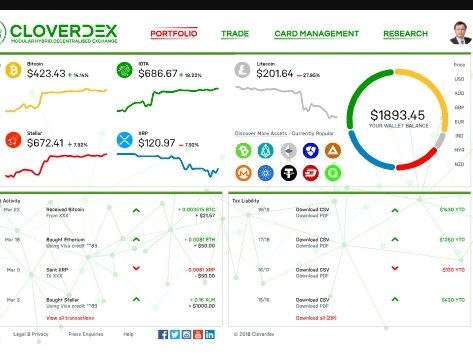 Cloverdex is going to develop a unique platform to offer its users mainly with an advanced cryptocurrency trading platform, a secure multi-currency wallet, and an EFTPOS debit card to provide all-in-one solution to all cryptocurrency trading needs. Our advance trading platform will be user friendly, provide education to users, and comply to regulations in order to ensure a faster and easier trading activities.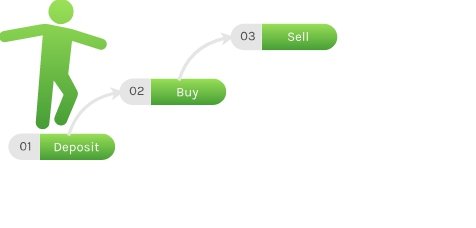 Our secure multi-currency wallet will also allow users to store, access and manage all their digital assets in one single wallet without necessarily having to download different wallets for different tokens.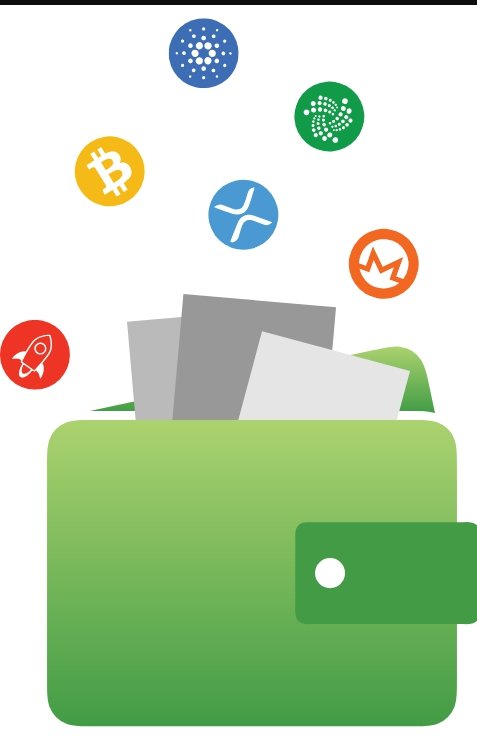 The EFTPOS debit card will also enable our users to be able to use their cryptocurrencies to make online purchases at any EFTPOS terminal around the world effortlessly, in order to ensure a real world usage of their digital assets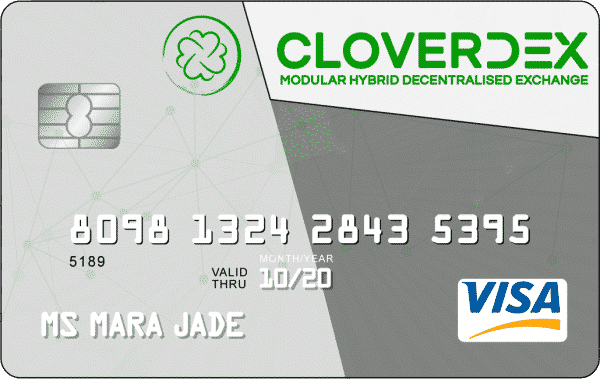 CLDX TOKENS AND ITS UTILITY
The CLDX tokens are going to be the official tokens to be used for transactions on the Cloverdex platform. CLDX is an Ethereum ERC20 compatibility token. Holders of the CLDX tokens will enjoy numerous benefits which includes but not limited to; discount on trading charges, access to the exchanges' social trading functionality. Holders of 3,000 or more tokens are also going to receive a free EFTPOS debit card when they are ready. They will also be given the privilege to participated in community decision making and votes; the larger the tokens you hold, the greater your influence in the decision making process. They will also have access to additional marketing tools which the ordinary user on the platform would be denied. The last but not least, they are going to have beta access to the platform and our multi-currency wallet.
TOKEN SALE
A total of 100,000,000 CLDX tokens will be supplied, out of which 80,000,000 tokens will be made available for the token sale. Our softcap is pegged at $5,000,000 and a hardcap of $15,000,000. All unsold tokens at the end of the crowdfunding will be burned and no extra tokens will be created again.
Cloverdex team is made up of a group of well experienced members who are dedicated and willing to sacrifice all that they have in other to make this project a success. I encourage all crypto investors to support our crowdfunding which is currently happing live. Visit our website at https://cloverdex.com for more information on how to participate.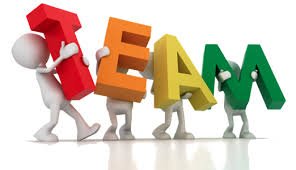 Our core team is made up of:
Leung Lau as the Chief Executive Officer and a co-founder. This man has over 10 years' experience in private and public sector management positions.
Shing Lau is the Chief Technology Officer as well as a co-founder. He also has over 8 years' experience working as an IT professional in primary management positions in both private and government sectors.
Sasha Dordevic is the Operations Director and Chief Financial Officer with over 18 years' experience working across many financial institutions in large Australian Government agencies.
Christopher Andrew is our Product and Platform UI/UX Director who also has experience in the technology education in both private and government sector leading many projects to success and even reviving dead ones.
Siris Kunwar is our communications Director with a unique brand of financial analysis and stakeholder engagement.
ADVISORS
Our advisors are in the persons of:
Keely O'Dowd – legal and strategy advisor. She is an experienced lawyer with a focus on technology and sourcing projects.
Rohit Bhattacharya – crypto advisor and trading analyst. He is also experienced in utilizing analytics and quantitative methods to solve client problems, provide strategic insights, and speed up decision making.
TOKEN DISTRIBUTION
USE OF FUNDS
You can read more about this great project through the following links:
Website: https://www.cloverdex.io
Whitepaper: https://cloverdex.io/wp-content/uploads/2018/12/WhitepaperFinalV1.2.pdf
Telegram: https://t.me/cloverdex_community
Twitter: https://twitter.com/cloverdex
Facebook: https://www.facebook.com/officialcloverdex/
Medium: https://medium.com/cloverdex
Authorship
My bitcointalk profile: https://bitcointalk.org/index.php?action=profile;u=1982533